Big announcements from the agency on our roadmap to growth, plus a look at the Step Change culture — all in this week's Step Change News.
A Step Change to Growth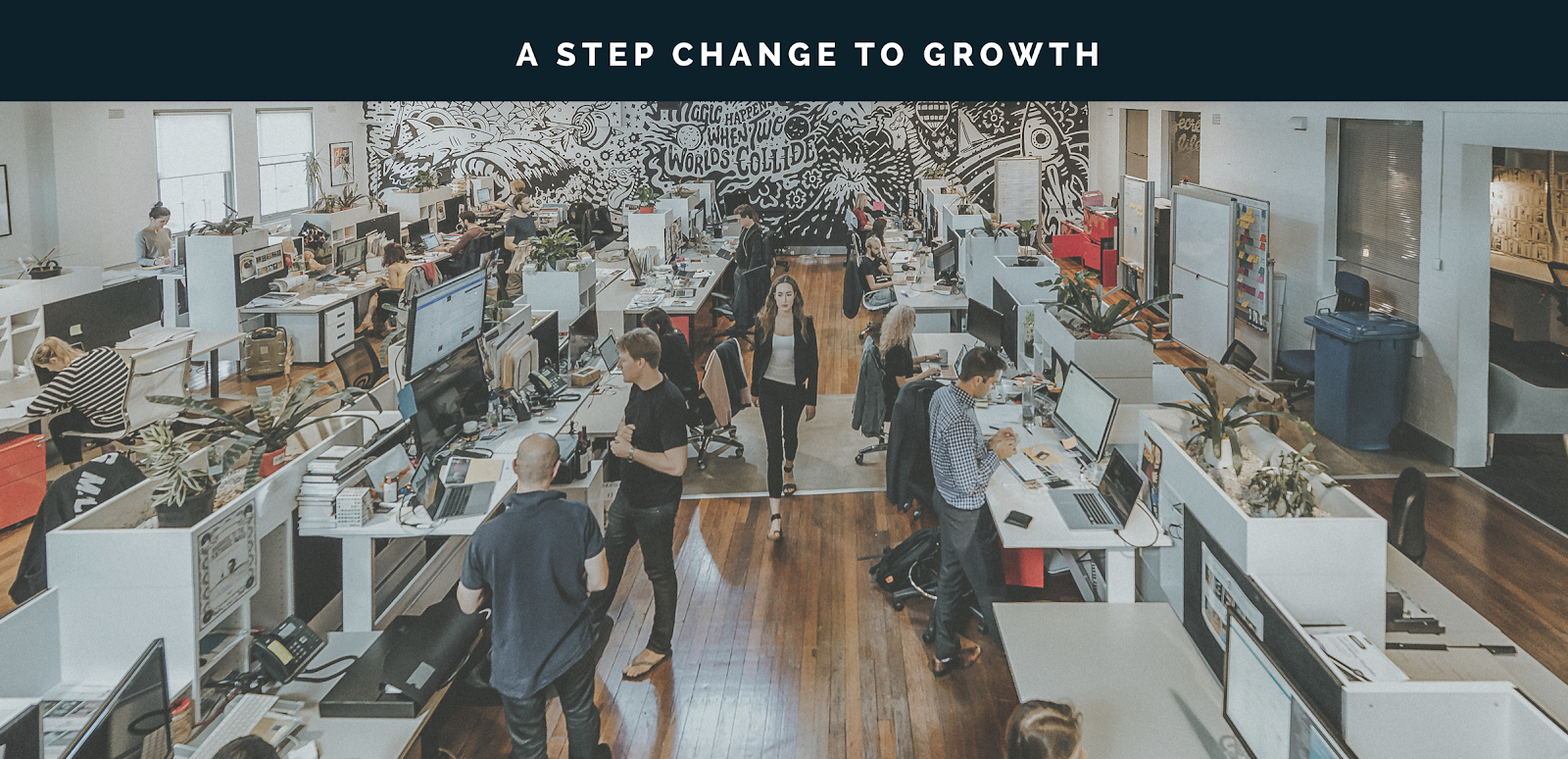 As an agency, we have seen tremendous growth over the years here at Step Change. We have expanded our service offering to help challenger businesses to scale in all aspects. As we welcome new clients into our fold and celebrate more partnerships, we're happy to see more room for growth in the team as we celebrate the success of our rising stars.
Here are some big announcements in the agency:
Our Head of Digital, Robert Steers, has assumed the Managing Director role, overseeing the internal management of the agency, allowing CEO Ashton Bishop to focus on driving agency growth.
Clare Rainbow, our Client Success Director, joins the Board of Directors together with Elena Gildina who is stepping up as the new Chief Financial Officer. Both Clare and Elena are the first two women members of the board.
With our roadmap to growth, we're more than excited to welcome new Steppers to the fold: Chau Tran (Digital Manager) and Sara Nemer (State Director, SA). We also congratulate Senior Strategy Executive Adrian Stewart, who has been promoted to Strategist, and Katrina Nielsen, who is stepping up as a Senior Strategy Executive.
We're looking to grow even further and scouting for the best talent to join the team!
Ashton Bishop, CEO for Step Change, adds,
Step Change has been putting in the foundations to scale what's special and unique about us that our clients love. The coming together of strategy, creative, and digital means we're now really able to partner with clients on integrated scopes to drive their growth.

The successes starting to flow from our Client Success team means we've got the track record and confidence to scale out this model.
Rob Steers states that Step Change's Digital team is expected to more than double in size over the next 12 months as we continue to advance our offering across digital transformation, acquisition, and nurture. He says,
We are aiming to grow Step Change by more than 25% over the next year, and we are already on track to do that. We have a number of key hires to make to serve our existing clients, and we have promoted some of our rising stars to ensure that we have a great foundation for growth.

I am particularly excited to have Clare Rainbow [Client Success Director] joining the board as it shows our commitment to the success of our clients.
Step Change's unique marketing, digital, and creative offerings means that we can continue to offer a complete one-stop shop for challenger businesses.
A Step Change in Culture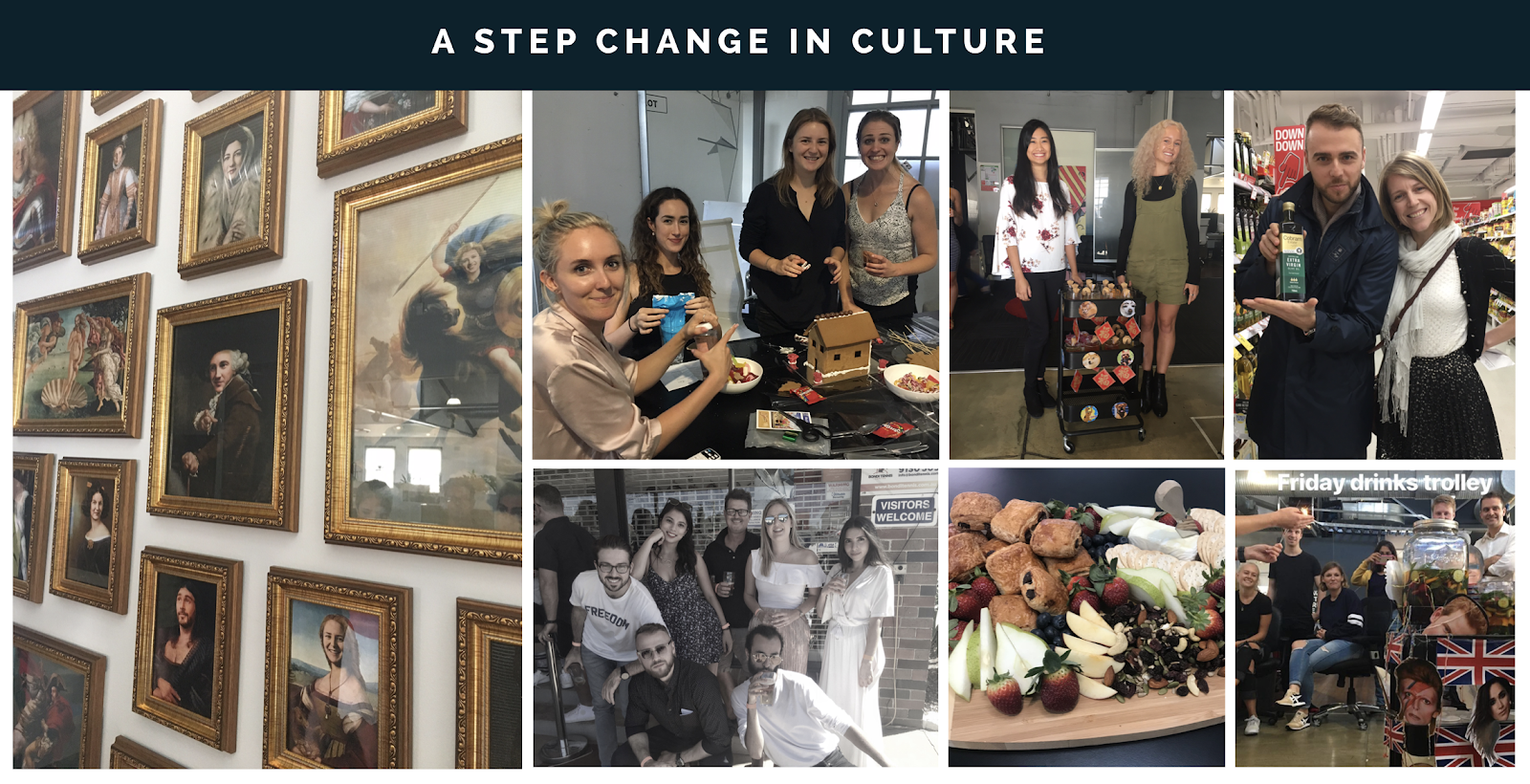 At Step Change, we believe the secret ingredient to a successful company is a great culture.
We want Step Change to be the kind of place that everyone looks forward to attending each day, where our work is the best in town, where we all support each other to achieve more than we thought possible on our own, a place where we are one team — and not a series of departments.
As we grow bigger and better every year, we celebrate the people behind all that we do. We are grateful for the things our team does every day that make our culture great such as Friday's Angels and everyone's favourite drinks trolley, our Culture Club, our Quickstart sessions, and our All-Hands meetings, where our teams from the other states in Australia and from the Philippines join in to stay up-to-date on our milestones.
Don't miss out on this month's breakfast session with your fellow senior marketers and CEOs.
Editor's note: The Tuesday session is now full. There are a few slots left for our Wednesday and Thursday sessions. Hurry and register today!