This week's Step Change News: Introducing Step Change's Art Director, and an open invitation to our beloved blog readers.
An Open Invitation to Step Change's Open House
Who doesn't love free drinks, free food, and a fun ping-pong match on a workday? We all do! That's why we're giving you the perfect excuse to knock off work a couple of hours early on a Friday.
It's Step Change Open House this Friday, 25 August 2017! And what's more — a keynote by Australia's predatory thinker Ashton Bishop, where he will share about "Purpose of Purpose".
Bring along your team, clients, or partners (limit of two extras per person). To know more about it and register, click the link below.
Can't make it to this month's event? Don't worry — we host our Open House every two months. Express your interest here, and we'll get in touch.
Step Change Names Domenico De Rosa as Art Director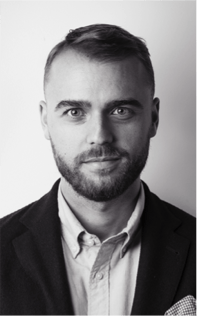 Last week, Step Change CEO Ashton Bishop announced Domenico De Rosa's promotion from Head of Studio to Art Director.
Dom will be responsible for directing video and animation projects; create ideas, stories, and visual executions; oversee projects from a visual/motion perspective; and train the production team to continue creating great work.
"Dom's valuable contribution to the agency's creative work, client service, culture, and artistic credentials has made a notable impact," Ashton says.
Moreover, his outstanding work at AWARD School is proof that he's capable of taking the big leap. The 12-week intensive course proved to be a very insightful experience.
"Knowing how to draw helped me a lot as I could flesh out ideas quickly. Having said that, in the end, great ideas always win, no matter how polished the execution is," he says.
As the agency's Art Director, he aims to raise further the quality bar in the work we produce, grow the creative team with talented, artistic minds, and work on larger integrated campaigns that reach the broader audience and lead to great results for our clients.