With our popcorn boxes ready and our digital thinking caps on, we stepped into The Dendy for Step Change Movie Night last week. We welcomed more than 200 clients and friends — our biggest audience ever.
This was the perfect opportunity to thank everyone for a great year and showing them how much we appreciate them through a round of free drinks and, of course, a private viewing of Tom Hanks' latest movie — The Post.
Our CEO, Ashton Bishop, opened the night followed by a 2018 digital marketing growth trends talk led by Head of Digital, Rob Steers.
Rob shared the results of a survey we made across CEOs, CMOs, Heads of Marketing, Heads of Sales in Australia to find out where they look to invest for growth in 2018.
Download the raw data and the presentation by filling out the form below.
Members of our team shared fresh case studies as well. Domenico De Rosa (Art Director) and Steph Sour (Lead UI Designer) offered insights based on our recent creative projects, and Adrian Stewart and Katrina Nielsen shared our clients' successful stories on strategy.
They also highlighted successful client campaigns that showcased how using the right digital trends promoted growth through AGL Energy and Bankstown City Aged Care.
And finally, a Tom Hanks movie treat with The Post — a thrilling drama by Steven Spielberg that depicts the true story of journalists from The Washington Post in their fight for press freedom, which earned great reviews from movie critics and the NY Times.
The after-party followed at the Opera Bar at Circular Quay.
Enjoy some snaps from the event.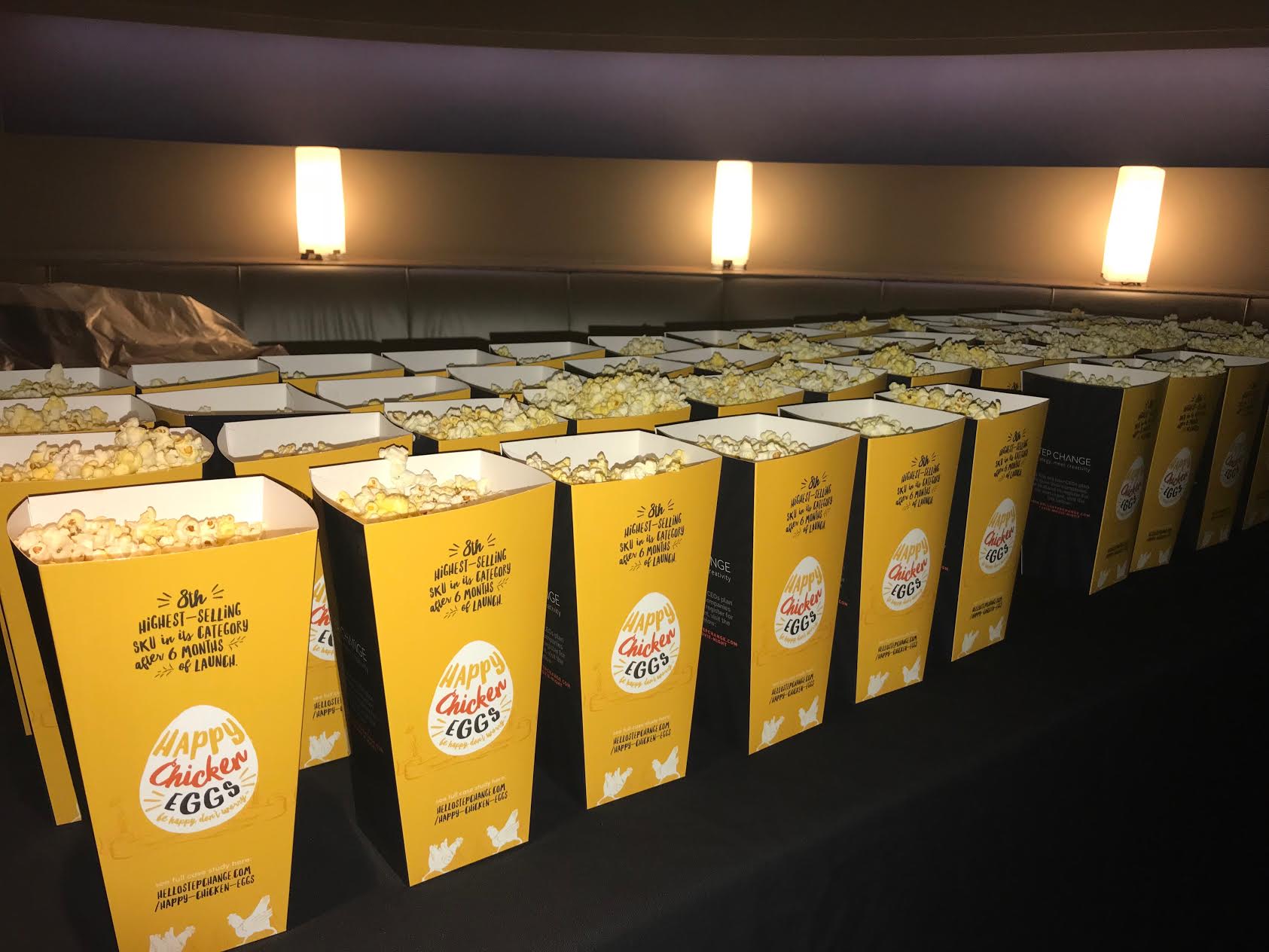 We designed our popcorn boxes to feature one of our best clients, Happy Chicken Eggs. View our case study.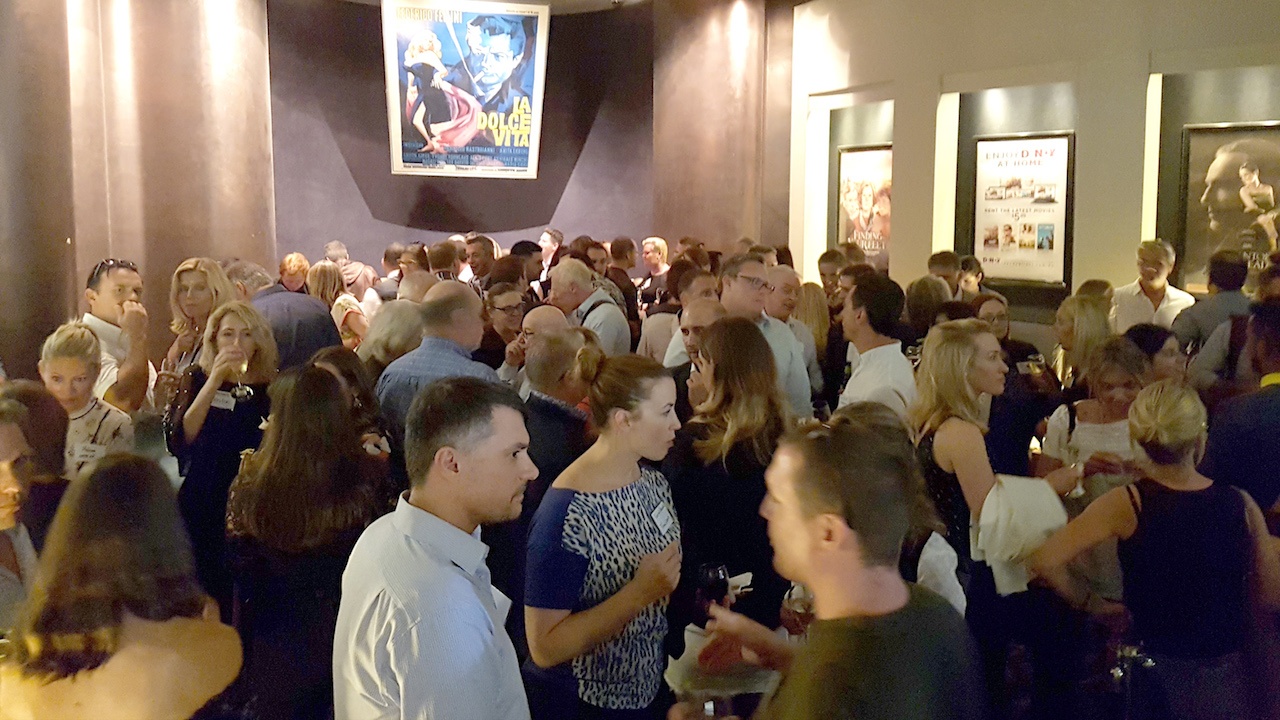 A snap of our guests in the lobby.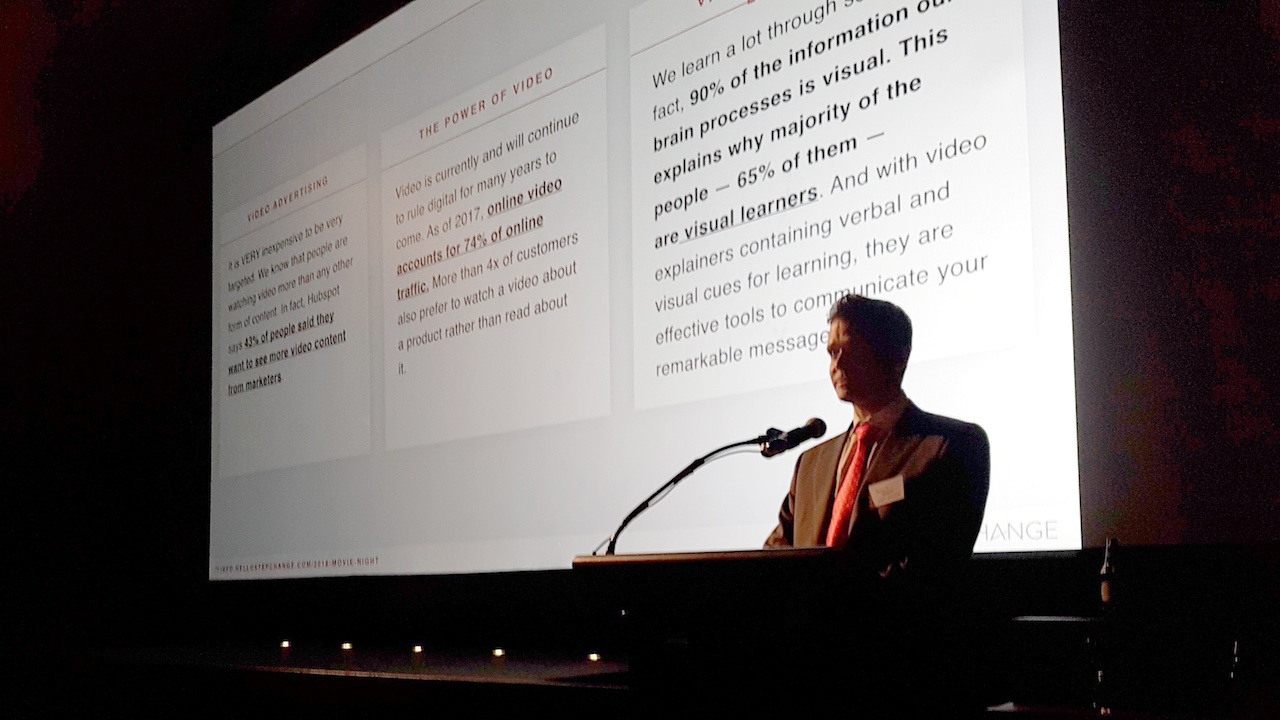 Head of Digital, Rob Steers, reporting on the digital trends in 2018 and where CEOs and other senior execs look to invest for growth.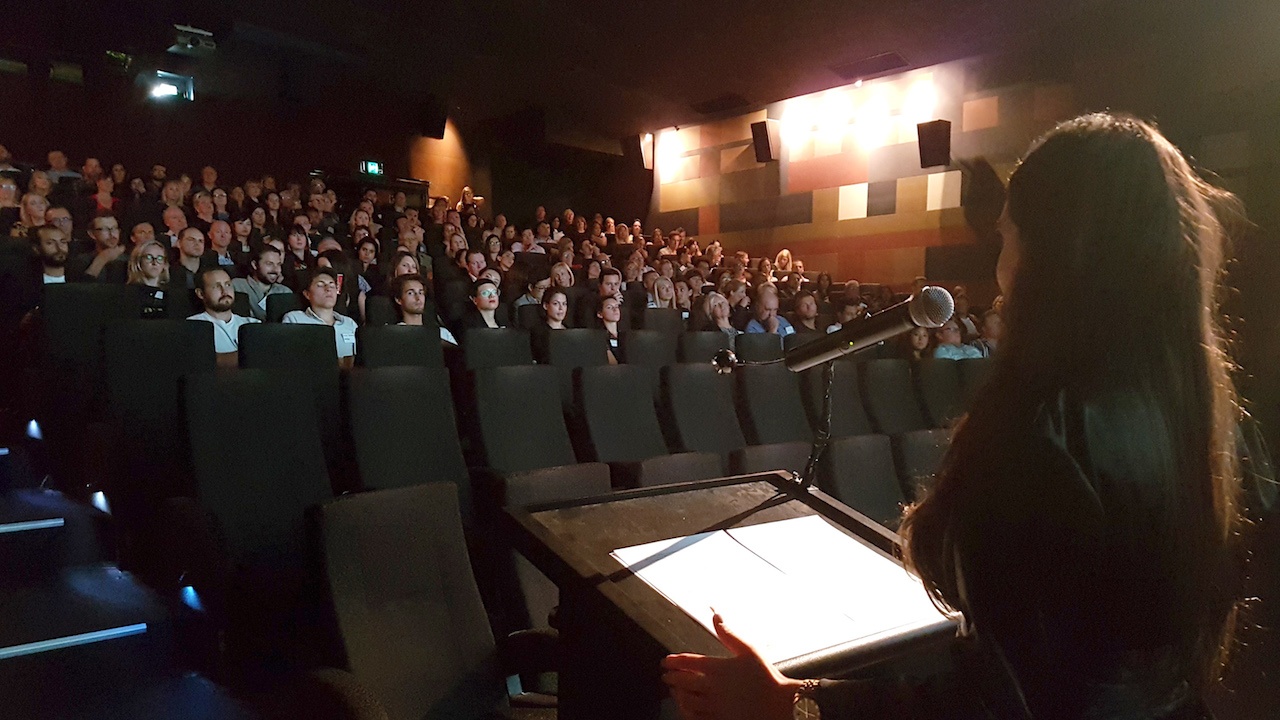 Guests absorbed on Lead UI Designer Steph Srour's report on how she and the team took our client's core messaging through strategy and into execution.
Up Next: Take Your Leadership to a Whole New Powerful Level
Are you a senior leader who is struggling to keep up with the myriad of business and leadership challenges hurled at you?
Do you feel yourself getting smaller and smaller in a VUCA business environment?
It's high time to take over the reins and regain control. Join us on February 16–18 as we turn leadership inside out through the Practice of the Powerful Presence.
The Powerful Presence is a series of concepts and exercises that let you consistently bring out the best you so you can be the best leader for others. This is not your ordinary leadership workshop — this is an SAS mental assault course for business leaders to rediscover what it truly means to lead.
It's time to leave the past behind you — yes, the leader in you that is unsure and unconfident, the leader struggling to step up, inspire, and motivate their team.
This new year, run on an entirely new operating system where you can:
Think

more

clearly

Think

more

creatively

Be

more

present
Be your most powerful.
Click the image below to get your personal invite.