Massive change and disruption have transformed the way we work and live. The old ways are no longer working and innovative and more creative solutions are called for by the day.
It's not enough to simply ask questions — it's about time we learned to ask the right ones that will lead to meaningful results. That's why strategic alignment expert Dr Norman Chorn and Step Change CEO Ashton Bishop have teamed up to bring you Insight Hunters.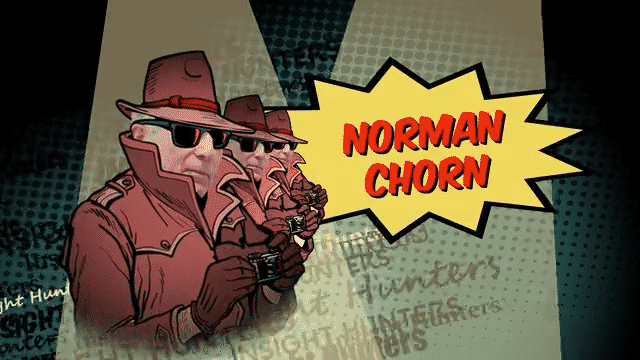 In this series, Dr Norman and Detective Flash identify and break down the six key questions every CEO and business leader should see through.
Here's a rundown of the six critical questions covered in six short episodes:
How do teams distinguish between good and right ideas?

When solving problems or making decisions, teams can get all kinds of ideas in the brainstorming and planning process. But which ones are worth the risk? Watch Episode 1 here.


How do agile companies evaluate roles and rewards in an evolving environment?

In an ever-evolving environment, roles, rewards and expectations are always shifting and changing. What's the best way to navigate this situation? Watch Episode 2 here.


How has COVID-19 changed the way we respond?

There's no doubt that COVID-19 has turned the world on its head. So how do we respond to such great disruption? Watch the special COVID-19 Episode here.

What are the best strategy frameworks?

It's easy to get lost in the day-to-day whirlwind and lose sight of the bigger picture. What strategies can help you maintain momentum? Watch Episode 3 here.


How can teams improve and integrate thinking routines?

High-performing teams should have the ability to explore different kinds of situations from different angles. How do you develop this skill? Watch Episode 4 here.



What's the one mistake that leaders make the most?


Your teams look to leaders like you for guidance. So how can you equip and empower yourself so you can help your teams navigate uncertainty? Watch Episode 5 here.
Together, let's put on our thinking hats and examine whether or not the questions we're asking are the right ones and the underlying forces that influence them. Ready to ask better questions to unlock better insights? Join the Insight Hunters on their quest today!