Unicorns are no longer a myth. At least not in business.
These billion-dollar startups exist and for good reason.
The term unicorn was coined by VC Aileen Lee in an informative article in 2013. From then on, it's been a buzzword in business, especially in the world of startups.
Unicorns, or unicorn companies, were originally defined as "US-based software companies that started in 2003 and valued at over $1 billion by public or private market investors" (Tech Crunch).
Now, they are "venture-backed private companies valued at $1 billion or more" (Harvard Business Review).
What makes these companies so valuable?
Unicorns are flexible and hate bureaucracy. They can build a brand without spending on extravagant TV ads.
One of the areas we'll look at — and is the subject of this article — is their unique business model. Based from existing data, I've observed an underlying trend in the business models of unicorn companies.
But What Is a Business Model, Really?
Business models. It's like teenage sex: everyone always talks about it, everyone brags about how good they are at it, everyone thinks all their friends are doing it (but almost no one really is), and the few who are doing it awkwardly fumble their way through it.
To put it simply, a business model answers the key question, "How do you plan on generating revenue and profit for your business?"
A business model helps you define your customer value proposition and pricing. It provides a helpful guide on how to organise your business, whom you should partner with to generate revenue, and how to structure and manage your supply chain accordingly.
A company without a business model is like an apple with no core. No company can look to the future without a strong sense of purpose and a defining sense of self.
Leveraging Underlying Trends
As business leaders, our role is to always be on the lookout for industry trends under our radar.
Years of working with fellow CEOs and executive teams made me realise that ignoring trends could cost you your business. It is critical to recognise trends and always be a step ahead or be at risk of trailing behind your biggest competitors.
So today we recognise a new trend in unicorn companies using a certain kind of business model that stakeholders and investors prefer. It's evident that there are some common clusters and themes here. They make a profit through the following:
Brokerage fees
Advertising
Subscription
Hardware and software production
Market platforms
What Founders and CEOs of Challenger Brands Can Learn from Unicorns
Although you may think that the chances of becoming the next unicorn seem improbable, there definitely are some valuable lessons we can learn from existing billion-dollar unicorns on how to have a highly scalable business.
1. Be a Purpose-Led Organisation
To be a highly scalable organisation, be a company driven by purpose: know exactly what it is you do and why you do it. Let your purpose guide your mission and inspire your business's beliefs. This provides clarity on your short-term and long-term goals, guides your decision-making, and informs your strategy.
Read more about organisational purpose here.
2. Form a Team of Founders
Data from Cowboy Ventures show that majority of the unicorns on their list was run by a team of cofounders. These cofounders knew each other from previous work experiences or used to be college buddies. If you want to form your own stellar team, consider getting a visionary, an expert on user experience, an expert on business/finance, and an engineer.
3. Build the Minimum Viable Product
According to CB Insights, the number 1 reason startups fail is because there was no market need for them in the first place. When launching new products, some startups make the mistake of diving into the market head on and without a plan. They assume people will be interested in what products they have to offer right away.
But without first conducting a thorough market study, you'll never know for sure if your products will gain traction, and even attract the right people consistently enough to generate revenue.
The first thing that you need to do is determine the smallest feature footprint that would allow you to get your product to early adopters so you can collect valuable feedback from them.
With this data, you can make the necessary product modifications before setting out to market it again. This is what building your MVP (minimum viable product) looks like — it is a process of developing your product until you're confident you have the right set of features to 'wow' your customers and address their needs.
4. Determine/Revisit Your Business Model
Startups successfully become unicorns because their business models are built around a single software or digital platform that is quick and economical to develop.
Contrary to popular belief, filing for bankruptcy does not always come from shady practices or having clients who fail to pay their invoices. Sometimes it's because business leaders fail to anticipate and respond to industry disruptions or changes in a timely and proactive manner.
You'll know it's time to revisit your business model when customers demand for lower pricing (commoditisation), when your customer base is shrinking, when new game changers are entering the market, and when old-school business methods are no longer syncing with the industry's adherence to new technology.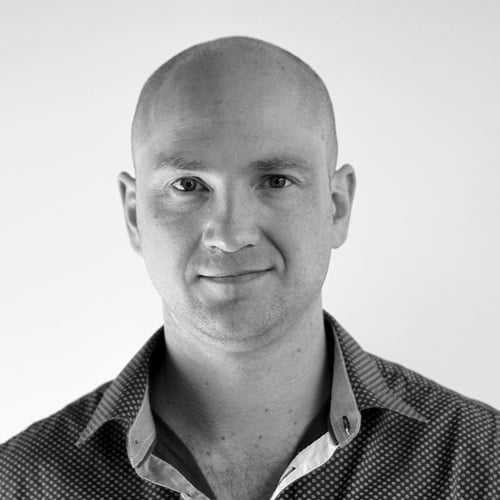 Ashton Bishop is Australia's Predatory Thinker — an expert in pinpointing how businesses can grow by outsmarting their competitors. His niche is in strategy, where he has spent the last 14 years working internationally on some of the world's biggest brands. He's a business owner and serial entrepreneur; challenging, sometimes even controversial; but always focused on what gets results.
Photo by Rohan Makhecha on Unsplash