From a no-name free-range egg brand, Happy Chicken Eggs is now the eighth highest-selling SKU in Coles — in less than six months after it was launched.
Sold exclusively in Coles supermarkets, Happy Chicken Eggs is a premium free-range egg brand. The Australian family who owns the farm puts the welfare of the chickens their highest priority so the chickens can produce quality and healthy eggs for consumers.
We want our chickens to be the happiest hens in the world — so we won't settle for anything less than providing them with the best welfare standards possible.

— Morry Wroby, Chief Executive Officer, Happy Chicken Eggs
The Challenge: How to Effectively Promote a New Brand to Captivate Consumers
The Australian supermarket giant Coles asked our client to launch an exclusive brand of free-range eggs. Morry Wroby, the owner of a thriving farm in Victoria, had been a distributor at Coles, consistently delivering high-quality farm products.
For this new brand, he wants to emphasise his belief in giving hens a good life and promote their welfare. Their commitment: 100% cage-free, 100% of the time.
Our Strategic Insight
To do this, we needed to create a new egg brand that had a positive message by walking the talk. We needed to group all the farm's positive messages into one single brand message. In doing so, we'd go beyond the traditional supermarket egg categories.
The Solution
We created more than just a new brand. We established a new egg category where animal welfare is a priority. Morry's product went from no name to Happy Chicken Eggs: "Free range is just the beginning".
Working closely with Morry and his team, we were able to take Happy Chicken Eggs to the next level. In naming the brand, we made sure that it encompasses the farm's purpose and advocacy. In developing the value proposition, the insights and customer benefits were identified.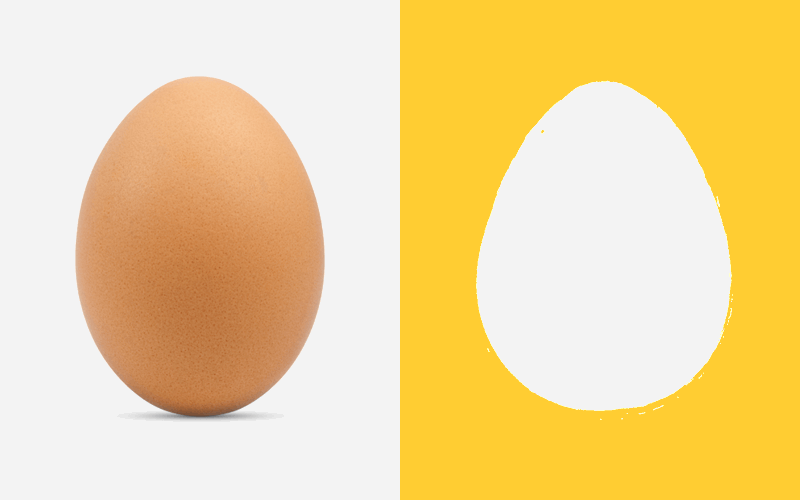 With the value proposition and the branding in place, we were then able to develop the right strategies to draw in and delight consumers. The brand identity ensures the positive and happy ideas and messages are conveyed and designed in a consistent way. The logo represents the playful energy that comes from a happy chicken, and the pack effectively communicates what the brand stands for.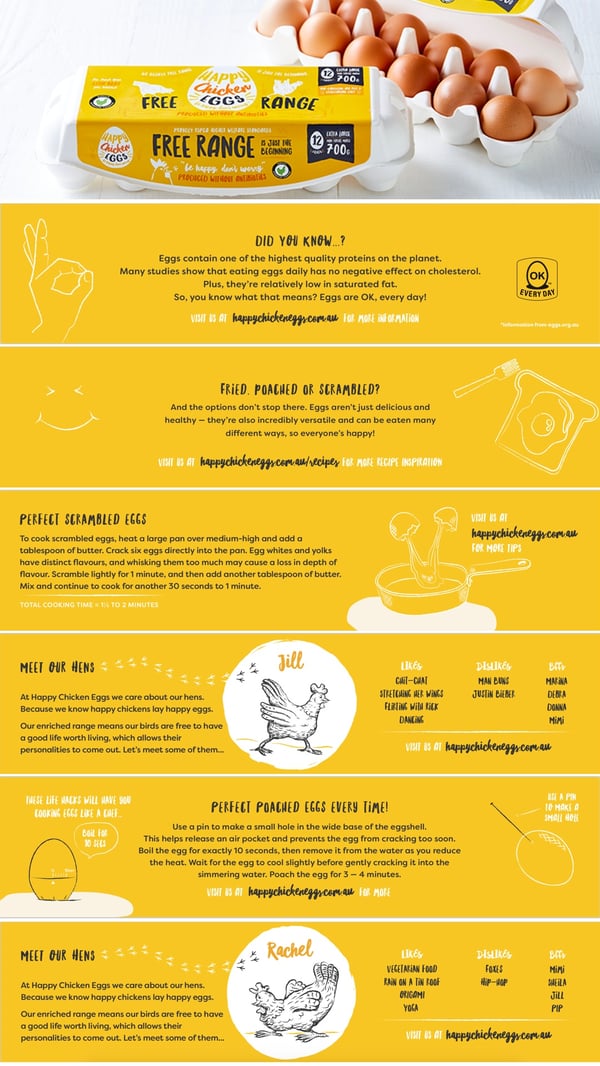 All these were completed and the new product was taken to supermarkets nationwide in just 90 days.
From the get-go, sales have been at production capacity, with total sales moving from zero to 16,000 dozen eggs per week in under a month. This means that they were able to arrive at a breakeven on their spend with Step Change investment in month one. And under six months from its launch, more and more consumers fell in love with the brand that it now ranks as the 8th highest SKU in Coles.