Huge congratulations and job well done to the team at ToBeMe, Australia's first high-end university-inspired centre for children and our client at Step Change, on their Burwood campus kickoff yesterday! The launch had sparked a debate on Sunrise, which posed the question: "Is it ridiculous, or is it offering our kids the best start in life?"
Angela Mollard, a columnist from News Corp, strongly argues that with a high-end school, "we are going to create this huge disparity between rich and poor. We are going to create more entitled kids."
"It's fine to accommodate them in the early stages", adds Prue Macsween, a commentator. "But what you need to teach them is that, 'You're one of a bunch. You're not gonna get preferential treatment at school'".
Deviating from the traditional ways of learning to give the young ones the best opportunity, ToBeMe Early Learning Education is a state-of-the-art childcare centre that offers a curriculum that has choice elements of successful teaching theories — Reggio Emilia, Montessori, and THRASS phonetics.
What makes this school unique — and "ridiculous", to quote Sunrise — are the facilities and subjects it offers. The school features a gym, a LEGO room, and a children's restaurant where they are served by a world-class chef.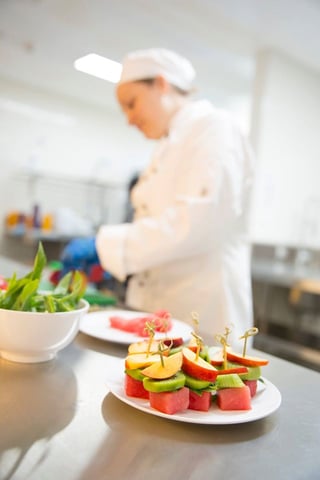 Photo from ToBeMe's Facebook page
The school offers music and drama, foreign languages lessons, yoga classes, science stations, and visits from speech pathologists, and physical education teachers.
A second campus, at Five Dock, is scheduled to launch on April this year.
ToBeMe is also featured in the Daily Telegraph.
Step Change spearheads ToBeMe's marketing strategies and execution. For more information on our work with clients, visit the Step Change website.