Jeff Cooper is the General Manager of Step Change Marketing. This article appears in Jeff's monthly column in Adnews - Australia's leading publication serving the advertising, marketing and media industries.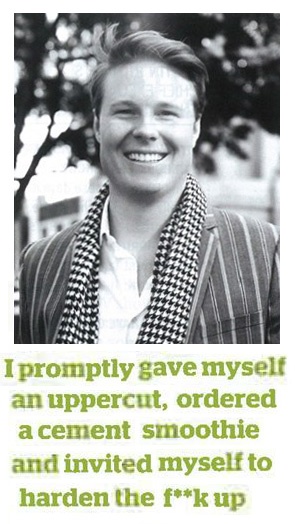 "Guys, tonight is yours. Own the moment. We are proof that every minute matters. The podium is reserved for the brave. Earn every inch, dictate the pace and Go Get Em! From the girls!"
This was the handwritten note left for the Gold Medal winning Canadian men's hockey team before they hit the ice to defeat the USA at the Sochi Games. It was the handiwork of the Canadian women's team who had just beaten the USA in overtime at their own gold medal games encounter.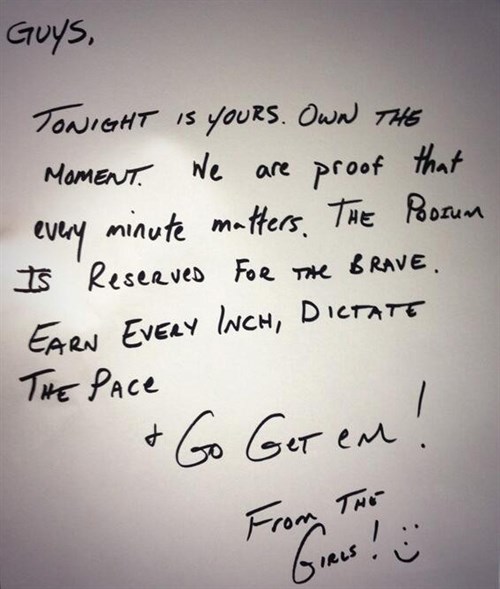 The only thing you ever need to know
This is it. And as I walk through the rain drenched streets of Sydney on this Monday morning, with it's sprawling mass of people shuffling to work, their heads buried in smartphones, earphones plugged in, faces yielding to gravity like that of a partial stroke victim, I think, "GET A LIFE!"
No, really. Get one you like and get it now, before it's too late. You see you haven't had a stroke... well maybe you have... but most of you are just a little cranky that it rained this morning, that your toast burned, that you let that deadline slip your mind and you're going to have to fess up.
Survivors exhibit higher levels of happiness
So be happy. How you ask? The answer is cancer! It's been proven that cancer makes you happy! Well, certainly happier than winning the lottery anyway. Research has shown that survivors of cancer exhibit higher levels of happiness, satisfaction, are keener learners, develop better relationships with those close to them, and are more holistically fulfilled in their lives post-cancer.
Yet research into similar issues and indicators around happiness show that a major windfall in the lottery, which can momentarily spike one's happiness, is unlikely to have any lasting effect.
So what's the difference? Our cancer sufferers are thankful for what they have, and live each day as if it's their last, because they know what it's like to ask the question: "Is this my last day?"
A total of two people looked me in the eye on the way to work today, and less than one in 10 of the people I observed had any hint of pleasure or happiness on their face. I counted because that guy that let the deadline slip this morning was me.
Suffering from 'rich man problems'
As I pondered how I was going to get this article penned and what I'd write about, I cursed myself for forgetting, then lived the vivid embarrassment of submitting a rushed article and being judged by my peers, I realised I had 'rich man problems'. You see if you have money in the bank, your wallet, and some spare change you are among the top 8% of the world's wealthy.
So I promptly gave myself an uppercut, ordered a cement smoothie and invited myself to harden the f**k up... I invite you to also.
Just smile for God's sake
It's a game of inches, and if you don't like the game, change it. Just smile for God's sake so you don't have to endure your forlorn reflection on your $700 smartphone.
Connect with Jeff on LinkedIn