So how do you increase office productivity?
Well it might not be sustainable, but we thought that a massive gummy bear might charge up your troops for a while.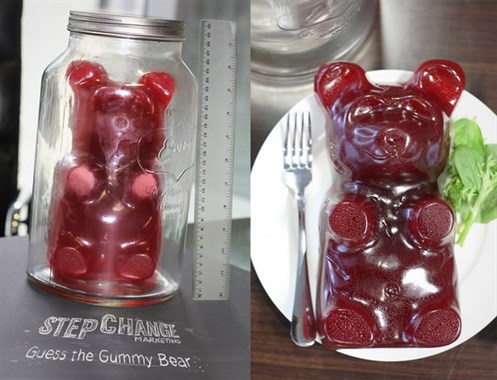 We decided to have a bit of fun on linkedin for our clients and connections and let them guess to win.
Simply guess the combined weight of the bear and his jar before the 6th of May 2014 to win.
Closest guess to the .00 kg wins in a game of skill.
Try this skill test on LinkedIn here