We've been building bespoke customer journeys in B2B and consultative sales across all industries the government recognises. And this is what we found: it doesn't matter what industry you're in, the same seven fundamental areas keep coming up time and time again as foundations for optimising your sale.
In this new mini-series of 2 Minutes On, I'm giving away the seven foundations as a checklist so you can work out where your next opportunity is.
This video contains an in-depth discussion on the first three foundations.
View the second part of the series here.
Have Great Systems and Templates
This is about getting what works for your best people and lifting your low and middle people up, systemising what works in every single interaction. It's also about saving time so you can reallocate that time to the high-value, high-level engagements that really make a difference.
Map Out Your Customer Journey
Map the entire customer journey and identify what you want your customers to experience at every stage. This is not only to get your frequency up but also to find the 'wow' moments that really blow your customers away, which are actually opportunities to drive referrals and word of mouth. When you do this, you are also able to discover the gaps where conversion drops off.
And for all those other moments that might be 'hygiene' factors, find a way to systemise and reduce the time or, better yet, put it on a marketing automation system or business process management system to automate them completely.
Have an Active Net Promoter Score
You've heard of the Active Net Promoter Score. The only feedback question that matters is, "How likely are you to recommend us to your friends or colleagues?" This is an indicator of purchase and referral building. So it's a huge driver for growth. But why are we talking about this when we're amplifying the sale?
Here's the thing: the active part is the secret.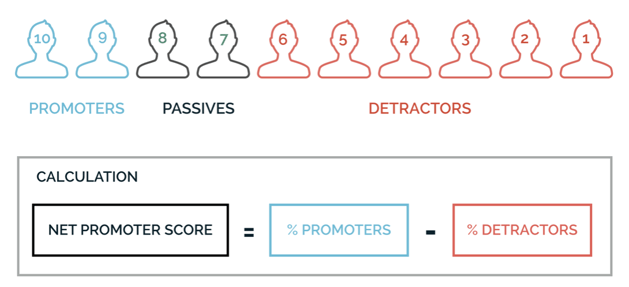 Those who give you a 9 or a 10 are really happy customers. They are your promoters. Ask them for a testimonial, preferably somewhere public, like in Google, in your blog, in your case studies, or in your proposals.
Those who give you a 7 or an 8 are your passives. Get their feedback — ask them how you could have made the experience a 10. Then work for solutions through your projects and proposals and make sure that's actually your innovation pipeline, because having happy customers is not just about doing a great job — it's about exceeding the expectation that they had. The moment you exceed it, they get that dopamine release — and you get raving customers and raving fans. So the biggest person that can impact that is the person that sets expectations upfront.
Those who give you a score between 0 and 6 are your detractors. They're actually going to say something terrible about you, and they're not going to grow the business. You need to get on the phone with them straightaway and fix it, almost at any cost! Use them to learn how you can frame your proposals better, set your expectations better, and change the product formulation so it exactly suits their needs.
Do you have a marketing and sales topic you want us to do a 2-minute video on? Fill up the form below.

Jeff Cooper is Step Change's Founding Partner. Jeff learnt his most valuable lessons in strategic thinking by spending his own money. His entrepreneurial pursuits began back in 2004 when he started his first business, designing exhibition spaces and running events, eventually giving birth to an interactive event concept later adopted by the likes of Big Day Out and other major festival organisers. A decade later, in 2014–2015, startups Jeff was involved in raised over $1m in investment, and Step Change — which he co-founded — became a multimillion-dollar strategy consultancy, serving clients across five continents. He's a true generalist, with ownership and Board interests in businesses from retail solar to beauty and beyond, at life stages from startup to over $150m revenue annually.