Today, the emergence of new digital trends has virtually transformed digital marketing overnight, and CMOs need to pay attention.
Data from the 2017 Adobe & Econsultancy's Digital Trends report highlighted optimising the customer experience as the biggest opportunity and the new top priority in every digital strategy.
The report also adds that companies believe that to differentiate themselves from competition, they need to deliver an optimal customer experience that is tailored to drive value.
Strategy-driven organisations are now adopting a customer-centric approach in their campaign for growth and customer realignment.
In the coming years, enhancing and personalising the customer experience should be at the heart of every digital strategy.
Click to Tweet
Digital Marketing Should Be Customer-Centric
To bank on
a customer-centric digital marketing strategy
, you need to shift your focus to optimising the overall customer experience. This means putting the customer's needs first and using real-time data to better understand the customer journey.
You need to group your customers into personas and understand new buyer behaviours that can impact the business.
71% of marketers believe that optimising the customer journey across multiple touchpoints is critical for digital marketing over the next few years.
To do this, you have to monitor the customer journey, segment every high-value contact point with the customer that can set the tone for the entire interaction, and identify their common pain points that could impact the customer's overall experience.
Why does it matter? Customers appreciate brands that put a prime on their user experience. These are the same trusted brands that can draw customer loyalty.
Google quickly comes to mind as being one, if not, the most customer-centric and strategically customer-led organisation out there today.
They have elevated the customer's user experience on their platform into a height no brand has ever done before, primarily by owning every hiccup in the customer experience as their problem.
Driven by a customer-centric approach that aims to create a seamless user experience for Google users, the results speak for itself as they continue to dominate the global search engine market at 86.83% as of July 2017.
Brands and businesses like Google, who put the customer experience first above all else, are obviously doing one thing right: they have built the foundation of trust by caring about how they can improve the user experience, which has gone a long way in driving customer loyalty.
Great content may attract your customers, but it is a seamless customer experience from start to finish that will get them to stay and keep them coming back.
Now that businesses are increasing their marketing spend online, now is the time for you to focus on improving the user experience and work towards a more customer-focused digital marketing and content strategy.
Digital Marketing Today and How It Has Changed
Advertise. Advertising today now comprises more than your traditional content. It now involves social media, paid media, and video. But more than what we publish online, advertising should also look at how effective the content is in drawing your target audience. In every strategy, you need to identify the result you want to achieve, your audience, your messaging, and the medium to deliver the best customer experience while tracking the result through analytics.
For example, brands who turn to Facebook for their marketing strategy need to do more than just post content to get the results they want. They need to use the right strategy and tools to effectively target the right audience.
Facebook's Adverts Manager provides an audience selection tool that allows you to target your core audiences and find them accordingly — based on demographics, location, interests, and behaviours.
It also comes with Audience Insights that helps you understand your target audience better in terms of interests and behaviours so you can reach out to other potential leads.
Facebook and other social media channels can be the right medium, but for your digital marketing strategy to work, it needs to be aligned with the right audience and message for it to truly make a difference.
Create a lead. An effective digital marketing strategy does a stellar job at gaining traction for your content and improving brand awareness. But many fail to see the importance of aligning marketing and sales so that they know their content is converting their MQL (marketing-qualified lead) to SQL (sales-qualified lead).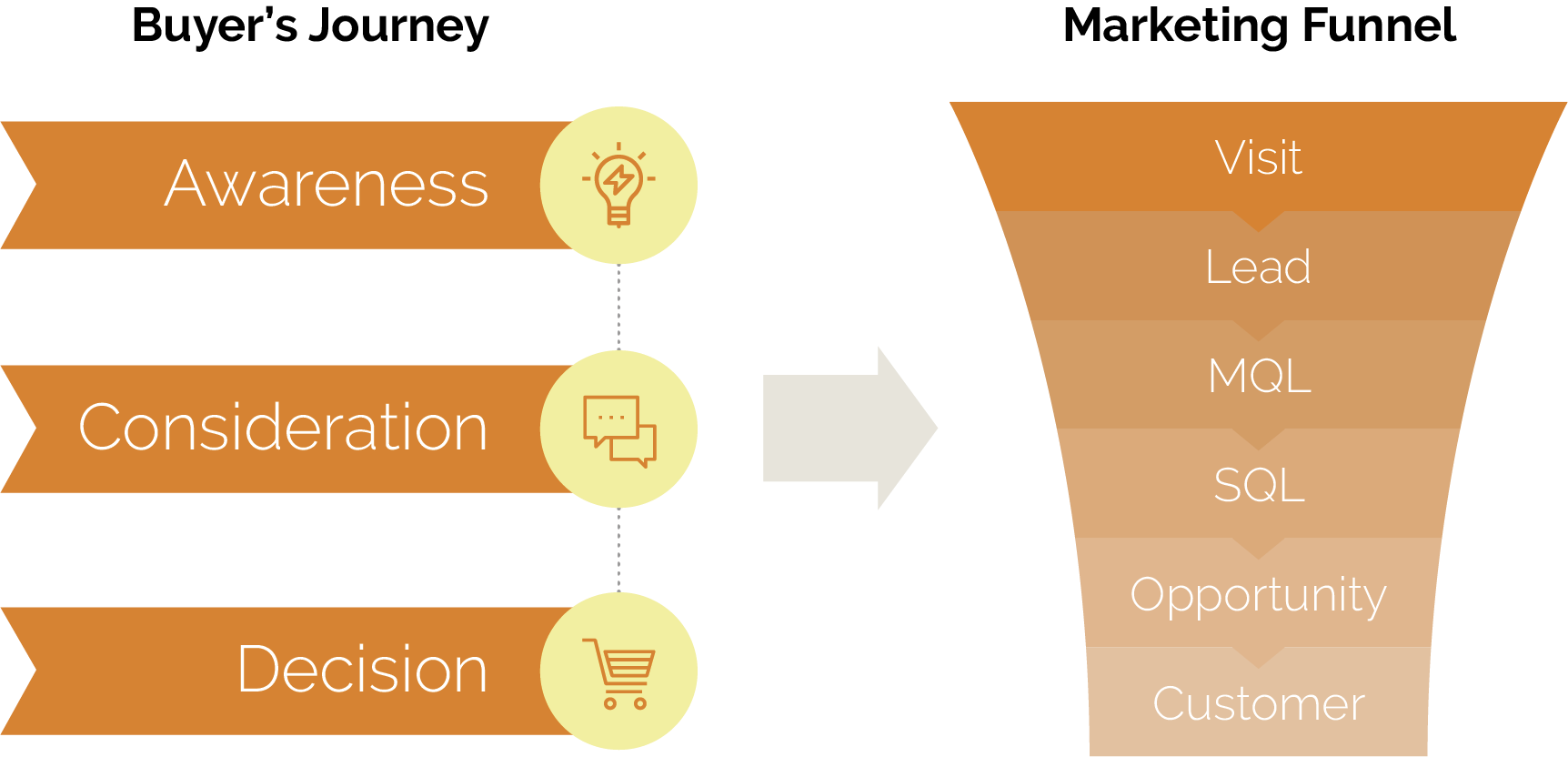 You need to recognise at which point in your marketing campaign your web visitor converts to a sales lead. You also need to ensure you've equipped your content or website with the right mechanism to get them to fully convert.
The best way to do this is by always adding calls to action to your content. No content, no matter how interesting, will ever be as effective in driving results without the right CTA.
A great call to action should always direct users to convert; it optimises your website or blog to achieve its primary objectives.
The powerful CTA should always be placed prominently on your content, be well-designed, and more importantly, it has to drive and offer value. Customers and viewers should know what they are getting. What's in it for them? What do they get out of clicking a button or filling out a form? Find the means to highlight your value proposition and clearly outline the benefits so they take that extra step and convert.
Below is an example of a CTA from our blog.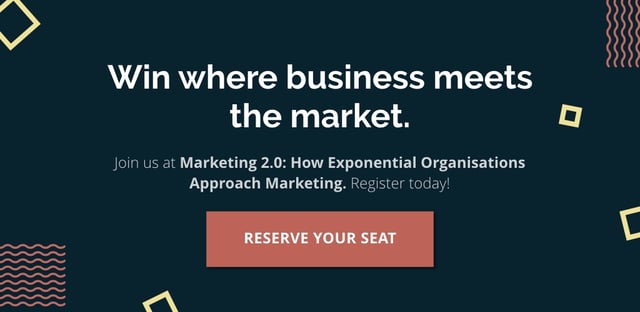 These B2B case studies on CTAs also highlight the importance of placing the CTA prominently on your page and making the extra step more convenient for users to drive better conversion.


Images from Moz.com
Looking at these two CTA examples, the "FREE 5-Min Demo Video" CTA is the clear winner.
It showed a more concise call to action that highlighted how long the demo video was and made it easier for users to watch it at their own time (rather than having them schedule it in their calendars).
As a result, it has a significantly higher conversion rate of 12.73% with 231 conversions out of 1,814 visitors.
Sell. One of the biggest challenges of CMOs today is how unlimited access to online information has given customers the upper hand in various sales efforts. Customers today are able to make informed decisions because they research on products and services online before deciding on the right vendor.
In this case, it is essential for brands and business firms to empower their company with the right digital footprint that wows target audiences enough to choose them instead of the competition while answering their most important questions.
Although many businesses push product features on their websites and highlight what makes their company so great, few are actually driving value in their customer's minds. To be valuable, you need to focus on how you can solve their problems and how you can offer the best customer experience.
In the age of digital disruption, CMOs must sell the value and not the product.
Click to Tweet
Keep customers happy. More than making the sale, digital marketing has empowered companies to be more forward-looking so they can focus on how they can delight their customers both pre- and post-sale.
All of this ties up to establishing a one-on-one relationship with the customer throughout the customer journey — and it shouldn't stop after the sale has been made. You must strive to keep delighting your customers so they can help promote your brand and become willing ambassadors for your business.
It's Not about Reaching the Most Number of People Anymore
You need to review your current marketing efforts and check if it measures up against results driven by digital trends. It is also necessary to track what is negatively impacting your ROI and identify how you can eliminate this so you can adapt to a more customer-connected digital strategy.
For instance, effective marketing today is no longer just about reaching the most number of people. It's all about reaching the right audience, increasing user engagement, and driving customer loyalty.
In fact, many successful CMOs believe that customer loyalty is a new way to evaluate marketing ROI. Rather than focusing solely on the return on investment, you should also strive for a return on impression.
No marketing strategy will ever be as effective when it falls on deaf ears.
Click to Tweet
To achieve maximum impact, a best practice to adhere to is to first identify who your target audience is and cater specifically to that market.
Also, now is the time to re-engage with old customers through great content or a fresh email marketing strategy that offers value and promotes conversion.
Winner Takes All
Uber, Apple, Amazon, and Google — all of these marketing powerhouses attribute much of their success to robust and highly effective digital marketing efforts.
Uber. Uber's combination of influencer marketing and social media strategy, for example, has contributed a great deal to the app's massive success.
According to Nielsen, 84% of global respondents believe word-of-mouth recommendations to be the most influential.
Uber came up with a referral campaign that gave their riders the ability to offer discount codes to their family and friends. Many were drawn to getting free rides from Uber and, in turn, drew a lot of attention. It was a simple and highly practical way to promote Uber by word of mouth while banking on people's need for fast and convenient transportation.
Leveraging on the fact that most of its users are millennials, Uber also turned its marketing efforts on social media and came up with buzzworthy campaigns where customers can request to pet a kitten for 15 minutes. For a $30 fee, Uber drivers picked up kittens from animal shelters and delivered them to paying customers. It became a wildly talked-about campaign which stirred enough attention to give Uber a stronger client following on both their app and social media channels.
Amazon. The formidable internet-based retailer's digital marketing strategy was a keen focus on customer experience. By offering customers with a lower price point and a personalised recommendation system, they became the go-to for customers looking to make quick purchases from a trusted resource with excellent product selections.
Google. Google's digital marketing campaigns were also heavily based on insights and valuable customer data. From identifying who their target audience is, to observing how they behave and to knowing the best time to reach them, Google emphasised the need for customer insights through Google Analytics and crafted their digital marketing strategies around it.
Adding the right mix of technology, customer insight, and creative strategy, Google has gone a long way in effectively delivering popular marketing campaigns such as their Google Chrome Speed test campaign and the Google Science Fair Experiment.
In 1996, Bill Gates declared, "Content is King". Today, content marketing has given brands and businesses the right influence to grow their customer base.
With today's rapidly evolving digital landscape, many consumers have become more discerning with their brand choices as they continue to be overwhelmed with too much data and information.
Content curation gives brands the ability to stand out from the fold while highlighting their best points.
Apple is no stranger to wildly successful digital marketing campaigns. Banking on the popularity of the iPhone for taking stunning photographs and users widely sharing them on social media, Apple announced an Instagram account to showcase these photos and celebrate iPhone photographers.
With Instagram's massive user base, Apple came up with the hashtag #ShotOniPhone to get other Apple users on Instagram to post their best photos taken with their iPhone. These were then considered and curated for the Apple Instagram feed. Coming up with an iPhone hashtag not only helped promote content discovery but also pushed the brand to the top of Instagram newsfeeds as well.
Apple's strategy of curating content for its Instagram account is a great example of how to highlight your brand and celebrate your users while drawing enough market attention from other curious onlookers as well.
Taking inspiration from Apple's example, remember that one key goal to a fluid digital marketing campaign is first figuring out a way to make your brand stand out and then finding a way to maintain it.
Every marketing message must be a call to action in its own right and draw enough responses from your target audience to see a significant increase in your ROI.
Why You Should Allocate at Least 10% of Your Operating Budget on Marketing
The shift to mobile technology and influencer marketing, the demand for great content, and the use of new social media distribution models have ushered the need for digital to be fully incorporated into current marketing strategies.
With a more competitive marketing landscape to engage in, you need to allocate at least 10% of your operating budget on marketing. And although this isn't a fixed number throughout all industries, running without a digital marketing strategy can make you lose out on a massive online customer base and significantly affect your bottom line.
A customer-centric digital marketing strategy, on the other hand, delivers measurable results in driving growth, generating leads and sales, and maximising your company's digital presence. Partnering with the right digital marketing agency can help you come up with an effective value proposition and craft a relatable brand story that resonates with your audience.
In the age of disruption, digital marketing is geared for the future. It arms your business with the right medium so you can thrive in a more-digital playing field, be more visible to your audience, and have more to offer them in the value exchange.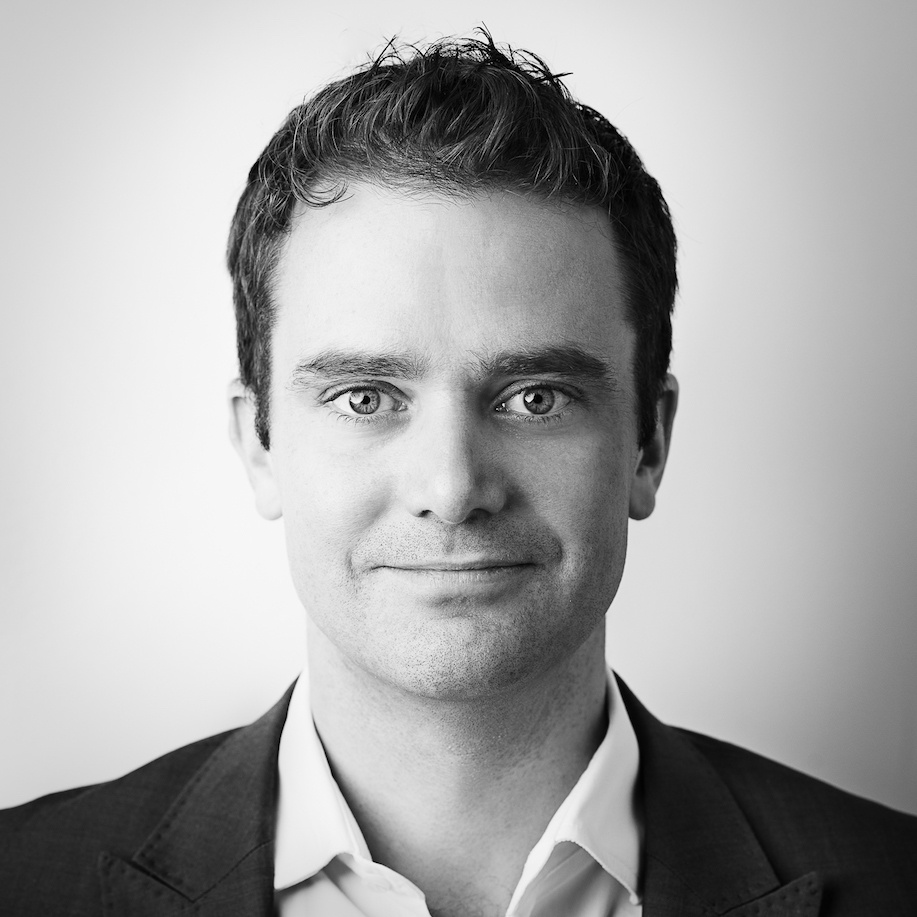 Robert Steers is the Head of Digital at Step Change. He is a digital leader with over 15 years' experience in digital transformation projects and acquisition campaigns. A catalyst for art and science, Robert has delivered impressive results for clients including a 60x increase in engagement across the ASX 200 and a $0 to $1m/yr acquisition campaign for toilet paper. With experience ranging from B2B channel marketing to B2C ecommerce programs, Robert has worked with global brands such as Jeep, Johns Manville, Grays Online, United Colors of Benetton, LJ Hooker, Konica Minolta, Ray White, and York Fitness.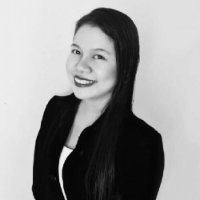 Moanna Aranas is a Digital Content Executive at Step Change. She writes, edits, and proofreads all forms of content for Step Change and its many clients. With a niche for emerging marketing trends, social media platforms, and tech news, this inbound marketer always delivers content that is memorable, engaging, and relevant.