A month ago, we had the pleasure of hosting Business Technology Futurist and Innovation Expert Craig Rispin, who gave us a glimpse of what the future holds. For instance, did you know that in 2028…
But it's one thing to know how the future will look like. It's another thing to be prepared for it.
Here are three questions to ask yourself to determine if your business is future-proof.
1. Does Your Business Have a Massive Transformative Purpose?
Purpose seems to be a buzzword marketers throw around a lot, and it looks like it'll carry on into the future.
But here's why purpose matters.
In Salim Ismail's book Exponential Organizations (one of Rispin's recommended readings), 100 fastest-growing organisations were analysed. One of the traits every single company on the list had in common was that they had a Massive Transformative Purpose.
A Massive Transformative Purpose (MTP) is "a higher, aspirational purpose of an organisation". In other words, it's the 'why' your business exists.
It's massive.
It's transformative.
And it's purposeful.
Why It's Important
Purpose guides strategy, and in clearly defining your business by why it exists, you create a strategy that transcends what the business does or how it does it.
While Netflix doesn't have a publicly stated purpose, there is a statement on its website that elicits a strong sense of purpose:
We strive to win more of our members' "moments of truth". Those decision points are, say, at 7:15 pm when a member wants to relax, enjoy a shared experience with friends and family, or is bored.
Because Netflix has a clearly defined 'why' (delivering moments of truth), it could embrace technological changes in the market and transform itself from a DVD subscription service to an online streaming service while staying true to its why.
Blockbuster, on the other hand, held on too tightly to its 'what' (a retail company offering entertainment in 'physical' formats), and well, we all know what happened there.
How to Create an MTP
To create your organisation's Massive Transformative Purpose, ask the following questions:
What is the biggest problem I'd like to see solved?
What do I really care about?
What am I meant to do?
What would I do if I could never fail?
What would I do if I received a billion dollars today?
Remember these are not just personal questions. They should be answered collectively as an organisation.
If you're keen to know more about the impact of purpose in your organisation, read this article: How Organisational Purpose Will Make You Outperform Your Competition.
2. What Does the Uber of Your Industry Look Like?
What do disruptors like Uber and Airbnb have in common?
They give customers what they want. In the simplest, most frictionless way possible.
If you want to know what the Uber of your industry will look like, simply ask yourself, "How do I deliver my product/services with the least friction?"
The Uber of your industry will be just that — an organisation that truly understands what your customers want and makes getting it simple and frictionless. It need not even be a startup or a tech company.
To future-proof your business, look at areas in your customer experience journey where you can reduce or remove friction, and create the optimal customer experience.
A great example is Delta, where a focus on removing friction from the customer experience turned the airline around from bankruptcy.
Delta used heart rate monitors to track volunteer customers' heartbeats at 11 stressful "moments of truth" during the travel experience, including looking for parking at the airport, going through security, and boarding the plane. It then looked for ways to improve the experience at each moment, like upgrading airport waiting areas and Wi-Fi.
How to Create the Optimal Customer Experience
Identify the different stages of your customer experience journey (e.g. first meeting, present proposal, onboarding, and so on.).
Look through the lens of your customers. Identify what they want (or not want) at each stage. For example, at the first meeting stage, perhaps they don't want to repeat themselves to different employees within the company.
(NB: When in doubt, think through the lens of a millennial customer. Given their sophisticated nature, if you reduce friction for them, you'll reduce it for all your customers.)
Cluster the different "I wants" into key themes.
Brainstorm ideas you can implement to address these themes. These ideas may require adopting new technologies or streamlining certain processes.
If You Can't Beat Them, Join Them
Once you've gone through the above process, you have two options:
Your business is going to implement these ideas
Or if your business doesn't have the capabilities, then partnering with an upcoming disruptor is a sound strategy to future-proof your business
3. Are Your Eyes on the Future?
In a study by A. T. Kearney on why strategic plans tend to fail, 88% was due to a lack of understanding of future trends.
Being immersed in running your business from day to day should not distract you from thinking about the latest trends and where your business stands. Successful businesses are those that anticipate and adapt to change.

— Richard Branson
One very effective model futurists use to build out future scenarios is the 3 Ps.
1. Possible Future: All possible alternative scenarios that could happen. The goal here is to develop a broad understanding of the situation. Now is the time to consider all radical, strange, crazy scenarios.
Question to Ask: What might happen?
2. Probable Future: The most likely future based on current assumptions and extrapolation. The goal here is to look more analytically and select scenarios that are most likely to happen.
Question to Ask: What's most likely to happen?
3. Preferred Future: The future scenario that your business desires. Keeping in mind that we can influence our future, we'd then need to look at how we can close the gaps.
Question to Ask: What do I want to happen?
How to Stay Informed about Trends
Keeping your eyes on the future doesn't have to be hard work or time-consuming.
Here are some practical things you can do starting today to stay on top of future trends:
Subscribe to a trends publication (e.g. Trendwatching). According to Rispin, futurists cross-pollinate ideas from multiple industries, so make sure to look outside your industry.
Read TechCrunch.
Get an intern and appoint them as Trend Champion; her role is to stay on top of trends and provide trend updates.
Set aside R&D budget to buy new devices or tech for the company to experiment with.
Browse crowdfunding platforms like Kickstarter or Indiegogo.
Play a new game. It's a quick (if you can put your device down!) and fun way for you to see what's possible with platforms.
Recommended reading: 10 Disruptive Trends You Need to Know to Inform Your Value Proposition
Over to You
How have you future-proofed your business? Let me know in the comments section below.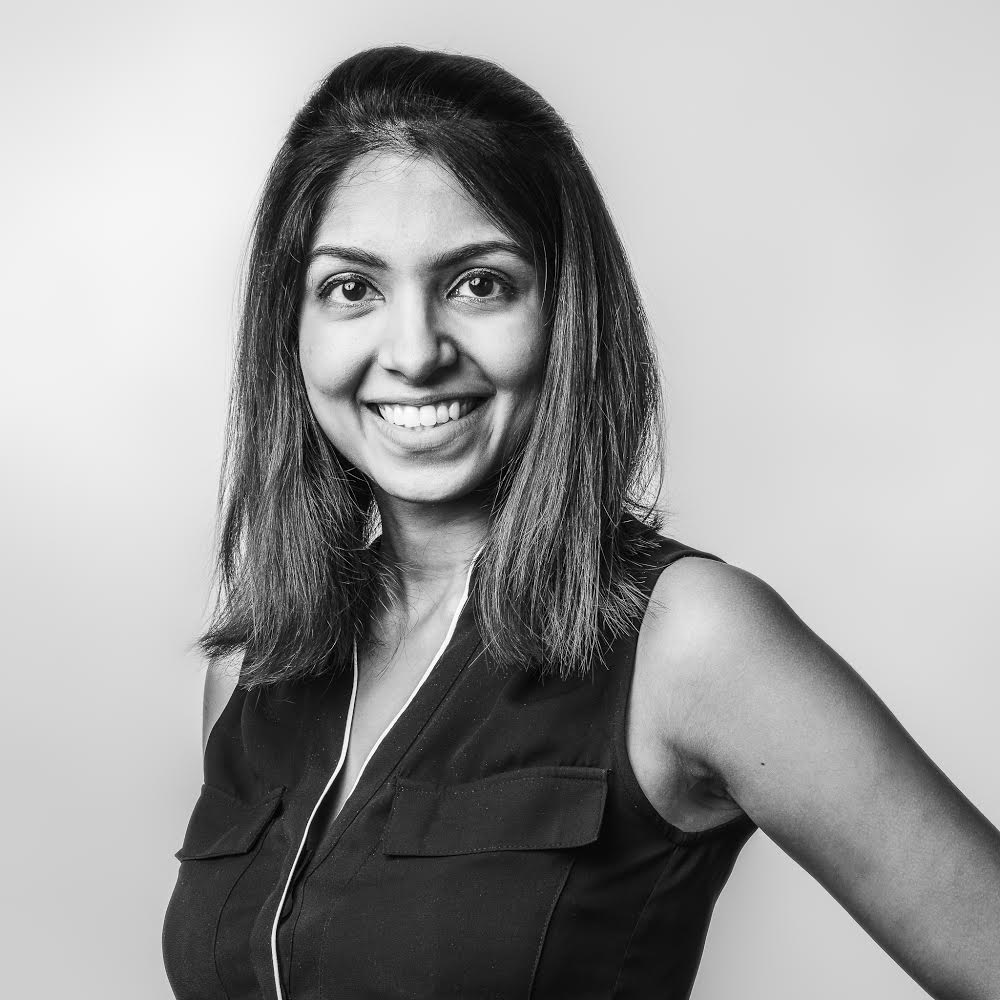 Nimarta Srinarula is a Strategist at Step Change. She knows that at the heart of every successful brand or campaign is an innovative strategy. She leverages her strategic problem-solving skills to help challenger businesses (and the people who run them) achieve breakthrough results. She has worked with a top advertising agency in Bangkok, Unilever, and AB World Foods.