Planning a digital marketing strategy for businesses in 2018 has never been a more exciting time. With technological trends that have emerged, marketers are left with great opportunities to connect with their brand's target audience.
In this blog post, we share digital marketing trends that leaders of challenger brands should know to plan their strategy for 2018.
1. Augmented Reality vs Virtual Reality for Digital Marketing
In the 90s, these are the stuff of fiction. In recent years, AR and VR became the talk of the marketing town. Why? Because they help enhance consumer engagement and brand awareness. They can dramatically improve how brands interact with their target audience and how consumers interact with brands.
With revenues projected to grow to US$162 billion in 2020, AR and VR will continue to make its way into marketing and advertising agencies, retailers, real estate, travel, and B2B solutions as they provide an innovative way to engage with target audiences in a personalised and experiential way. The use of AR and VR makes for a great differentiation for challenger businesses who are looking to outsmart their competition.
Recommended reading:
These 3 Companies Transformed Their Customer Experience by Using Augmented Reality
How Virtual Reality Is Already Transforming Your Competitor's Marketing
2. AI and Bots for Mainstream Marketing
In 2016, Business Insider reported that more users are logged into messaging apps compared to social networks. In fact, these apps have over 5B monthly active users. And this year, this is complemented by the rise of chatbots in messaging apps, which is fuelled by artificial intelligence.
With the bots' capability to personalise responses and improve interactions over time and, as HubSpot put it, messaging as the next great marketing channel, integrating chatbots into your marketing strategy in the succeeding years will definitely give you a head start over your competitors.
3. Why You Should Wait to Worry about Blockchain
You have heard of how blockchain is transforming the financial services industry. However, one area where its potential is promising is in the digital marketing space. It removes the middleman in digital advertising and ensures businesses are ethical and transparent.
We will be seeing more use cases of blockchain in 2018. And while it's only a question of when mass consumers and more businesses will be open and accepting of this technology, marketers need to keep an eye on it and not undervalue its impact.
Recommended reading: Looking into the Future: Blockchain Technology
4. How IoT Will Impact Digital Marketing
One local study revealed that the average Australian home has 14 internet-connected devices, and this would grow to 31 devices four years from now.
Its impact on digital marketing is unquestionably great. With devices connected to each other, seamlessly sharing volumes of data, some forward-thinking marketers are already developing strategies for dynamic customer experiences — treating IoT as a consumer map.
IoT is still in its infancy stage, but with its rate of growth, you need to start planning your strategy for integrating IoT into your future campaigns.
5. Life without Google: The Rise of Third-Party Search
For years, Google was the top destination for people who want to search for anything. But earlier this year, a survey revealed that Google is losing a significant portion of their share to Amazon — specifically in the ecommerce area. This means that there is a significant shift of buyer preference when it comes to searching for products.
That's not the only change marketers have seen. Facebook and other search engines are also gaining ground for search terms, and third-party review sites are taking off.
6. "OK, Google": Natural Language SEO
The emergence of personal assistant devices like Siri, Google Home, and Alexa has redefined how people search.
A user five years ago would type in "coffee shops in Glebe". Today, with local voice search, users are able to search in a more natural way. A user from Glebe who's looking for a place to meet with a client can simply ask the virtual personal assistant, "Where's a good coffee shop near me?" and it will respond with a list of coffee shops in that area, complete with rating and prices.
In the digital arena, it means voice search has redefined SEO. Just keywords won't cut it anymore. The next wave of your customers will be verbally asking about your products and services. To be found, think about phrase optimisation and how you can integrate natural language into your SEO strategy to stay relevant.
7. First Touch vs Multitouch Tracking and Attribution
One of the biggest challenges marketers face is not knowing whether they have spent their budget effectively. They could not ascertain how valuable each touchpoint or acquisition channel is on the customer's buying journey.
The process of identifying which touchpoints or channels in the customer journey drive revenue is called attribution modelling.
The two common approaches are the first-touch attribution or multitouch attribution.
The easiest to track, the first-touch attribution gives marketers an idea of how to allocate marketing dollars in the future. It is also the metric that sales teams depend on when the goal is to fill the sales TOFU (top of the funnel).
The multitouch attribution is tough to track, but it gives marketing and sales leaders the complete view of the buyer's journey from awareness to decision.
To determine which approach is best for your marketing, test these attribution models one at a time. It's through continuous testing that you will able to determine which channel converts and produces high ROI.
8. Social Commerce and the Growth Areas in Social Media
For businesses looking to expand ecommerce to multiple platforms, it pays to be social —right where most of your customers are. As more and more users continue to flock to social media, it looks like this trend is bound to continue in 2018.
The rise of social selling on platforms like Facebook and Instagram have brought on a whopping surge of 529,000 orders according to a report from Shopify.
With over 1.6 billion visitors daily, getting your products right where the crowd is on Facebook leads to a significant increase in conversion. Shopify reports that two-thirds of its visitors come from Facebook which translates to 85 percent of their average orders.
Having a presence in social media, where you can emotionally connect with your potential customers, is indispensable. But there's one crucial point businesses keep on forgetting: social media is a vehicle for communicating your message to your audience. This is why at Step Change, we encourage our clients to nail the nitty-gritty of their value proposition (message) first before thinking about where to say it (medium).
Recommended reading: 10 Disruptive Trends You Need to Know to Inform Your Value Proposition
9. Implementing a Data-Driven Marketing Strategy
To ensure your marketing efforts are giving you the results you need for your business to scale, it is important to be guided by the latest KPIs that help you deliver a data-driven marketing strategy.
Sales revenue. This is a vital crucial KPI. Because no business would want to spend money on things that don't generate income. So make sure that you can report that the business's sales revenue has surpassed the incurred marketing expenses.
Click-through rate. This measures the number of people who have seen your ad and clicks it. With the surge of ads everywhere, knowing your click-through rate helps you track how effective your ads have been in engaging your audience.
Lead-to-customer ratio. Betting on your website to generate leads? This KPI helps you track whether your website CTAs are working or if your current campaigns are garnering enough leads to be fully effective.
Customer acquisition costs. This helps you track how much a customer is costing you through inbound or outbound marketing, which helps you reallocate budgets for specific campaigns.
Customer lifetime value. What is current churn rate? What are the strategies you employed to avoid churn? To expand your CLV, create lead-nurturing campaigns and use it to engage with your current customers and keep them happy.
10. Using Content Marketing to Build and Engage Your Audience
In 2018, content marketing will continue to be one of the key pillars of digital strategy.
With this in mind, companies need to think about how they can engage their audience through a more interactive content. This can be done by encouraging their audience to rate and share their posts and personalising responses to audience comments to build conversations with every customer.
As it is, the internet has made everything available to online consumers. To be effective, brands need to find a means to stand out by coming up with valuable content that can help build authority and increase social standing in Google results as well.
Recommended reading: War for Attention: How World-Class Brands Stand Out
11. Mobile First vs Mobile Only: Optimised Mobile Marketing
As the world becomes increasingly mobile, web designers have mostly adapted web designs to be mobile-friendly — ensuring the site's full features can be accessed even on any smartphone or tablet.
As a result, websites today are often tailored-fit for a desktop computer and scaled down for readability on a mobile device. However, over time, many have come to note that mobile websites designed this way do not have the full range of features available on desktop sites.
This is when the mobile-first web design strategy came to be with designers tailoring the site for mobile devices first before scaling them to adapt to desktop computers. Adapting this strategy in the coming years is essential for businesses to think ahead and helps ensure they can take their content anywhere — on whatever device — for maximum customer accessibility throughout all devices.
According to CMS Report, 57% of users say they won't recommend a business with a poorly designed mobile site.
12. Using Tools to Nurture an Innovative and Agile Business Culture
Many organisations today often thrive in a more collaborative business environment. Today's top organisations work with a diverse team and cater to offshore employees. As the demand for a more agile business environment continues to rise and more so in the next few years, it is important to make the most of the helpful tools that keep your team productive.
Team messaging tools are essential and teams often head on to Google Hangouts, Slack, or HipChat. File and cloud sharing tools also make it easier for teams in different locations to access files through shared servers. This can be through Google Drive or Dropbox. Project management tools such as Trello, JIRA, Evernote, and Mural works great for brainstorming on projects and helping collaborate on tasks.
13. A Complete Multichannel Experience
To ensure your business is able to provide your customer with a seamless user experience, it is important to go with a multichannel approach to your content strategy.
Your customers should always be top of mind in your strategy, and this means giving them full reign over how they want to access the content, when they want it, and where.
They should be able to easily access and switch between your desktop site to your mobile app and continue where they left off or read through newsletters and documents online or offline.
14. Interactive Content / Live Video Streaming
Let's face it. Video is currently and will continue to rule digital for many years to come. As of 2017, online video accounts for 74% of online traffic. More than 4x of customers also prefer to watch a video about a product rather than read about it. This accounts for why brands need to seriously consider adding video to their marketing strategy, if they are not doing so already.
Audiences respond better to interactive content and live video streaming gives businesses the ability to offer a more engaging narrative. This helps generate a bigger audience while promoting user engagement. It also helps businesses interact with their audience in a fun and exciting way, where they can make announcements or announce new offers for brand awareness, or interact with their customers, which helps build loyalty and trust.
15. Mobile Devices Will Rule
According to Marketing Land, mobile advertising will represent 72% in digital ad spending — and this is for good reason.
In the past couple of years, websites have made a strategic move to optimise their websites for mobile. With customers spending more than half of their day on their smartphone, companies need to ensure their websites are already mobile-optimised by 2018 or risk trailing behind those that already are.
16. Customer-Focused and Personalised Content
In 2018, the goal of digital content strategy needs to be customer-centric. For companies, this means the best chance of success is in putting the customer first, analysing customer behaviours, and incorporating that into every strategy.
66% of consumers say they are extremely or somewhat likely to switch brands if they feel like a person rather than a number.
By creating content that focuses on giving customers a unique experience and actively responding to their preferences, companies are in a better position to stand out from the competition.
17. From Customer to Influencer
The massive use of social sharing platforms has made it possible to turn your best customer into influencers themselves through positive word of mouth. In 2018, this is set to expand even further.
Startup brands looking to gain the trust of new customers can make the most of existing customers to market their products to their own audiences as well. And because majority of consumers respond best to actual product experiences and testimonials from real customers themselves, this becomes a highly effective strategy to improve brand awareness even when dealing with a limited marketing budget.
18. Machine Learning
According to Google, 97% of business leaders feel the future of marketing will consist of clever human marketers working in collaboration with machine learning-based automation entities.
For brands and business to thrive in a rapidly changing environment, it is vital to spot changes in customer behaviour and quickly adapt to new trends. Using machine learning to analyse customer behaviours will continue to help marketers come up with an effective strategy that their customers will respond to. In the future, machine learning could also help brands personalise how they tell their stories online
19. Dark Social
Dark social is a term that refers to clicks on your website that cannot be tracked or traced. Currently, this is most often used in social media messaging apps where sharing content via private messaging is impossible to track via web analytics.
Since this remains to be a blind spot for web analytics, marketers looking to analyse the success of their digital efforts through various channels will more likely continue to hope for this valuable insight.
Reportedly, dark social is said to be responsible for 84% of outbound sharing. Unless new analytic algorithms and tools will be developed in the future, dark social is expected to continue being a pain for marketers in 2018.
20. Micro-Moments
In a highly digital landscape where consumers are overloaded with content, knowing when to capture the attention of your target customer should be the primary goal of companies in 2018.
According to Google, a micro-moment refers to instances where a consumer turns to their smartphone for information about where they want to go or what to buy.
Micro-moments look into a customer's purchase moment, research moment, or discovery moment and encourages businesses to adapt their marketing strategy around it.
More than battling for your customer's attention with the hundreds of brands probably doing just about the same, companies should take a step back and focus on delivering value. This means striving to provide value in every customer interaction in the form of tips and insights, discounts and offers, or a unique user experience.
21. Video Advertising
We know that people are watching video more than any other form of content. In fact, Hubspot says 43% of people said they want to see more video content from marketers.
This only means video ads will likely continue to be an effective digital marketing strategy in 2018.
Youtube stars help prove an important point — video ads DO convert to sales — and they are incredibly effective at it.
Companies looking to turn to video advertising in 2018 need to step up their game since many industry leaders are already turning to video for their online marketing strategy.
22. Better Strategic Documentation
As companies continue to struggle with internal and external factors that may impact their day-to-day operations, now is the time to be more aware of your business goals — hence the need for a strategic documentation of their marketing strategy.
In 2015, only 32% of marketers had a documented content marketing strategy. The following year, this grew to 37%.
Those who documented, reviewed, and shared their goals were 33% more successful in achieving their goals.
A documented strategy helps businesses define their purpose clearly and helps them realign their strategy accordingly. Companies looking to track their growth and monitor the success of their digital campaigns will do well to be guided by a documented strategy.
23. Content Marketing Budgets Will Continue to Increase
A recent study shows that building expertise in content marketing is the number one goal for marketers in Asia Pacific. US content marketing budgets are also increasing, as are others across the globe.
This is great news for content marketers who have been waiting years to have their efforts acknowledged; however, it's also interesting that these budgets typically revolve around native advertising campaigns and projects.
Over to you: What are the other digital marketing trends that will make an impact in the future?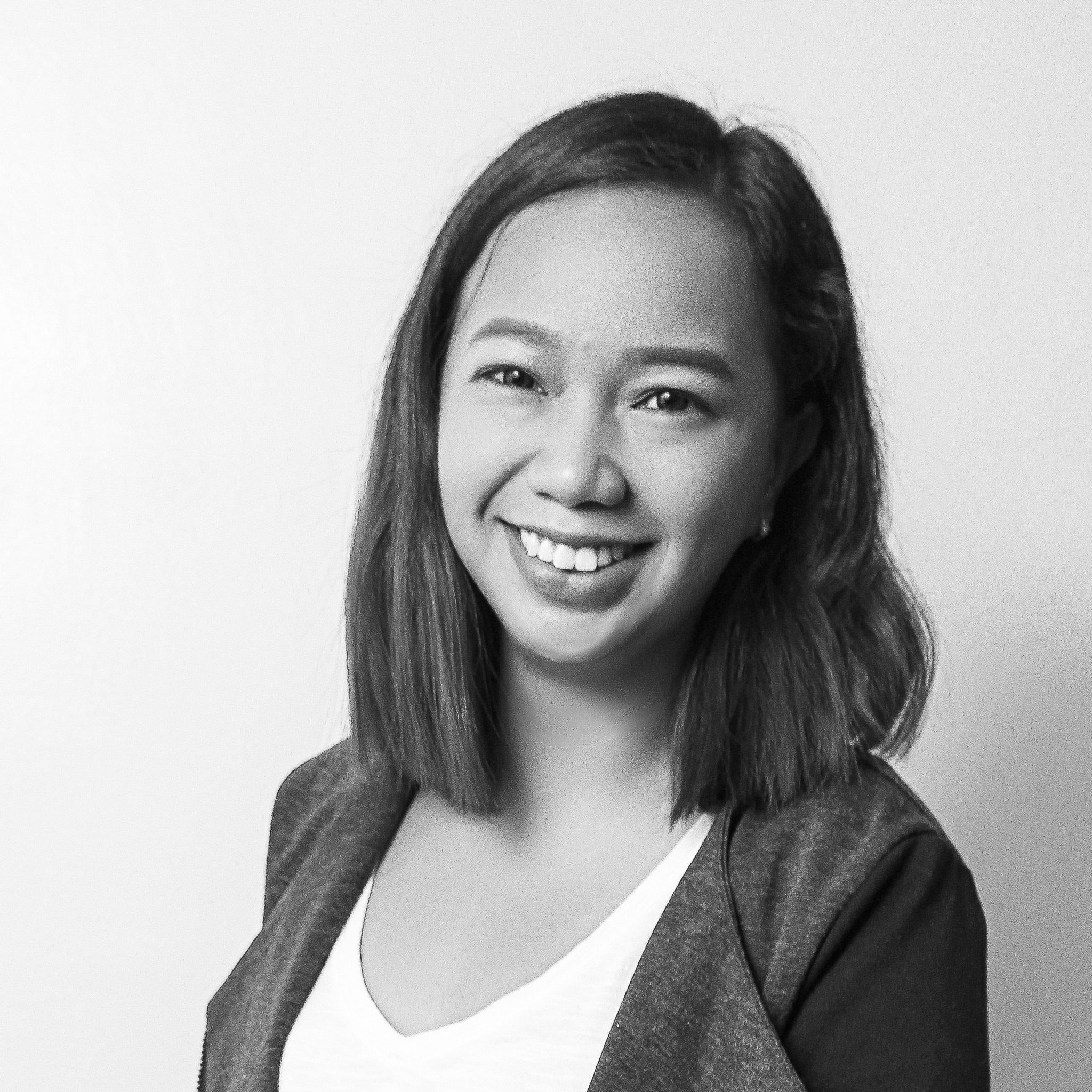 Shiela Pantaleon is the Editor at Step Change. She is an inbound content marketer with an extensive background in editing. With over six years of copyediting experience, she is exposed to a vast breadth of written genres and has mastered the Chicago style of editing, one of the most comprehensive editing style guides in the world. At Step Change, she works with clients from startups to scale-ups to the well-known ones to ensure that their message comes out clear and consistent. She also manages and contributes content to the Step Change Blog.

Moanna Aranas is a Digital Content Executive at Step Change. She writes, edits, and proofreads all forms of content for Step Change and its many clients. With a niche for emerging marketing trends, social media platforms, and tech news, this inbound marketer always delivers content that is memorable, engaging, and relevant.