Jeff Cooper is the General Manager of Step Change Marketing. This article appears in Jeff's monthly column in Adnews - Australia's leading publication serving the advertising, marketing and media industries.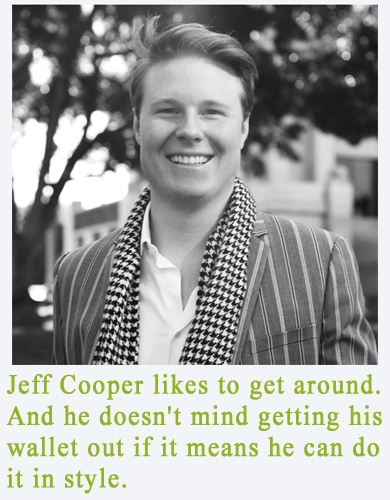 I'm enamored with Sydney Ferries. It's the contrast heuristic steering it (pun intended). The buses never run on time, are often full, crowded, leak when it rains, and smell like old boots. They pick up too many school kids so there are random acts of destruction everywhere.
The trains have gotten better, but only just. They're generally on time, and are clean-ish sometimes. But I can't shake that last trip from the Blue Mountains out of my head. I shared my toilet break with a syringe, a ratty used condom and piss on the seat.
In fairness some of the piss on the seat was mine. It's impossible to aim accurately when you're bouncing and chugging through the mountains, hovering over a steel bowl and praying to avoid those sorts of nasties.
I catch the Ferry most days… and it's always clean. Always. They run to the minute. They're regular and the scenery is great rain, hail or shine. That's not the amazing part.
We can all be Ferry wankers and scoff about how they service higher social economic areas, carry fewer passengers (especially school kids), have higher staff numbers per passenger, better supervision of the cabins… blah, blah, blah!
I like to think it's because they're privatized! Yep, I like business. I like capitalism. Besides, the ferries weren't always on time, clean, and full of seats. In early 2012 there were complaints of service cancellations, timetable delays and cleanliness, and the profile of their commuters has been pretty consistent for the last decade or so.
The amazing part is that once you realise that if they're privatised then you have to believe they're making money or are planning too. So they've risen the standards of public transport, delivered a winning commuter experience AND are making money! Yeeeehaw!
That's a list of achievements that I'm sure have been the '1000 Day Plans' for our friends at The State Transit Authority of NSW, who look after our buses, and Sydney Trains for, well, 1000 years.
What's even better is that in 2012, in a statement on their goals the consortium who look after our ferries, said it would be so: "Our goal is to gradually raise the customer experience to another level by listening to customers and tailor-making improvements around their expectations."
The economics of it turn me on. Commonsense says they have not grown the market of Ferry travel enough to cover the deficit of the previous operators. Especially with the more than 46% increases to ferry prices over the last year.
Commentators' cried that it would force commuters onto the roads – but it hasn't. I'm sure there is a healthy government subsidy keeping those gorgeous hunks of steel afloat but it appears they're actually just better businesses too.
The lesson here is: Better before cheaper. Everything is too expensive when it's crap. And people will pay more to avoid used condoms and AIDS. It's just science people! And bravo to Sydney Ferries.
* Funnily enough to add to this article we have a clear mission, delivered through the product that's true, and motivating for passengers. Advertising messages is easy when these things line up: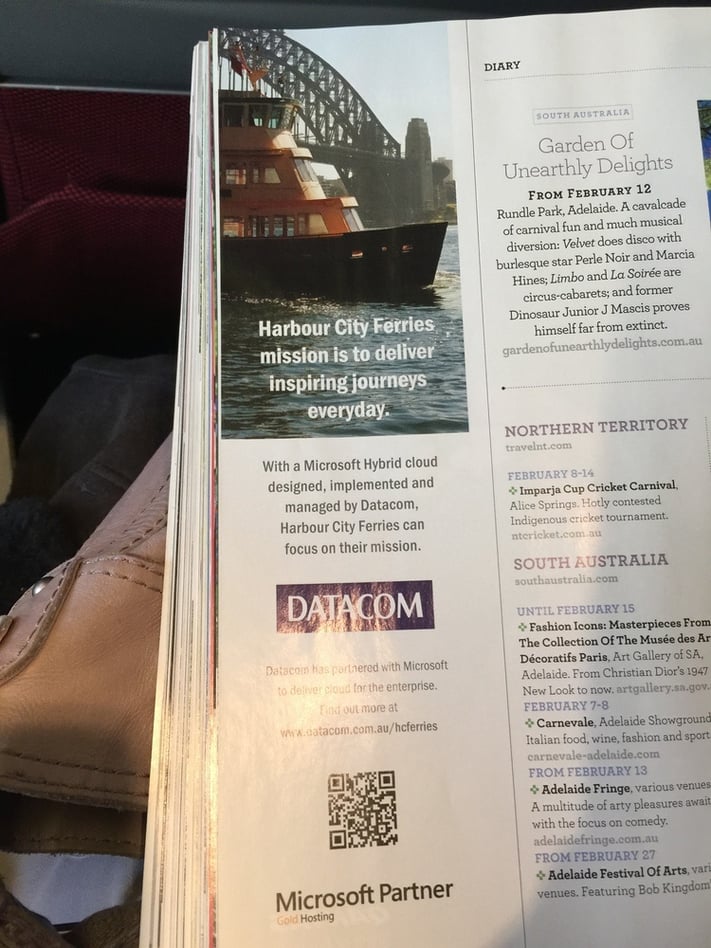 Connect with Jeff on LinkedIn