This is the sixth post of ten in the Predatory Inspiration's series by Ashton Bishop, Head of Strategy at Step Change Marketing.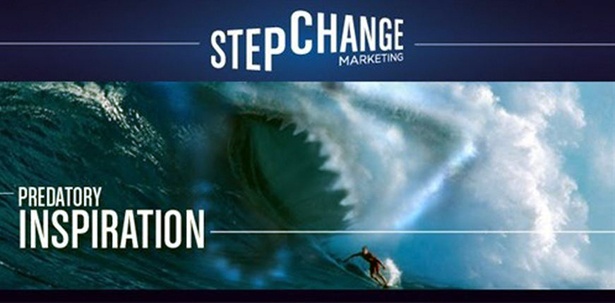 The theme of this series is Predatory Marketing.
Predatory Marketing is defined as: strike at the weaknesses that arise out of your competitor's greatest strength. If that sounds familiar, then read it again. It's not 'strike at your competitor's weakness' and it's not 'talk about what's different'. This is more powerful.
See, when you strike at the weaknesses that arise out of your competitor's greatest strength you strike at the part of your competitor that they are least willing to change. It also changes the conversation from the same marketing words that every other company in your category uses, to a conversation that leverages your relative advantages.
These case studies demonstrate how Predatory Marketing has been applied.
Step Change Marketing had the privilege of working with Thalgo, a local distributor for an international cosmetics brand. Our brand had a strong history, whilst the competitor had distribution and awareness advantages that made them strong in the mass market.
Target
Greatest strength
They had taken top-end beauty mainstream.
The weaknesses that arise from their strength
Top end beauty will never be mainstream for those who REALLY know.
Relative advantages
Thalgo have brand equity and product credentials with those who REALLY understand beauty, making it "the world's most recommended professional spa and salon brand."
Predatory recap
Strike at the weakness that arises out of your competitor's greatest strength. This achieves greatest impact and makes response more difficult.
In the next post, Ashton talks about the launch of Bundy Red and finding a core message that wouldn't cannibalise the Bundy Yellow market.