The Super Search for a Super Producer
Here's Rainbow, our Head Change agent, to tell you all about it.
November Powerful Presence Intensive
Top leaders of Sydney's businesses and our very own Steppers were in for a life-transforming 3-day leadership Intensive that shook and challenged their personal assumptions and uncovered what's holding them back to be the best versions of themselves professionally and personally.
It wasn't your ordinary, namby-pamby team building activity — it's both a leadership and personal development course designed to help leaders unlock the greatest potential they need not only to truly lead people but also to live a life of breakthrough.
Held on the 4th to 6th of November at the Hideaway Retreat, Wentworth Falls, The Blue Mountains, the Powerful Presence Intensive was facilitated by none other than Step Change's CEO, Ashton.
Step Change's Executive GM on Speaking Tour at Vistage UK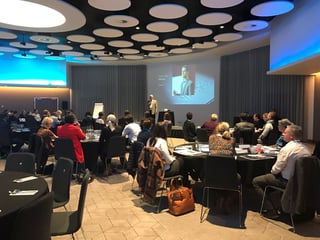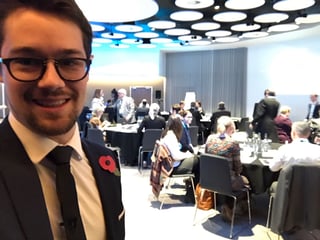 Adam Long, our Executive General Manager at Step Change, brings "The Future Is Predatory Marketing" to the UK stage once again in a speaking tour in collaboration with Vistage UK.
With business leaders in attendance, Adam took them through predatory marketing — striking at the one place your competitors can't defend — and how it is changing the marketing landscape and helped challenger brands to rise above the marketing noise.
This is Adam's second speaking engagement with Vistage UK, an organisation that offers executive coaching and business mentoring, in which Adam is also a member. Adam's speaking tour lasts from 8th to 17th of November.