Webinars deliver tremendous value both to the business and the audience. It's a great and cut-through way to share, engage, connect, and educate your audience wherever they are in the world. That's why we've always been fans of webinars.
Recently, Step Change had the privilege of leveraging the power of webinars.
Our CEO, Ashton Bishop, presented "Predatory Marketing: Repositioning the Competition to Build Business" to 76 CEOs, CMOs, and Marketing Directors for a series powered by GoToWebinar.
If you have forgotten what Predatory Marketing is all about, click on the video below to view the entire presentation.
NB: You will need to fill out a form to view the webinar when you click through.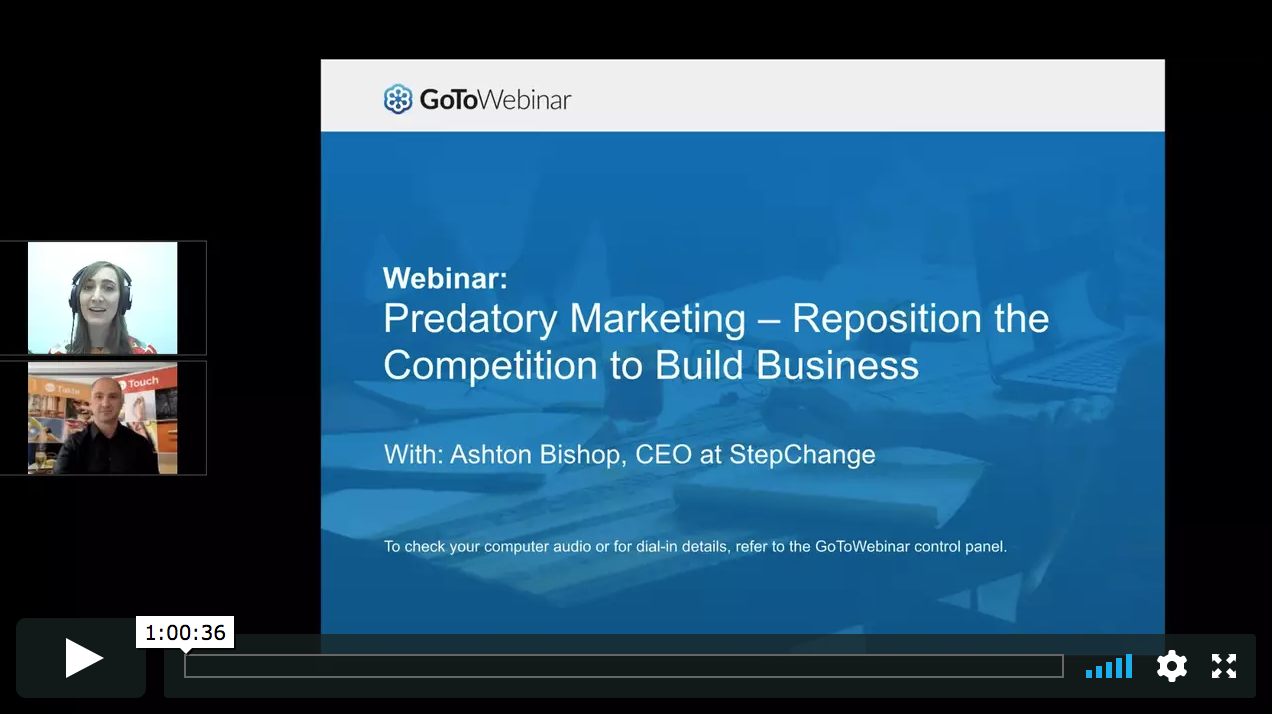 If you loved this and wanted learn more about what GoToWebinar can do for your business, head over to this website.
Want Predatory Marketing insights straight into your inbox? Fill out the form below.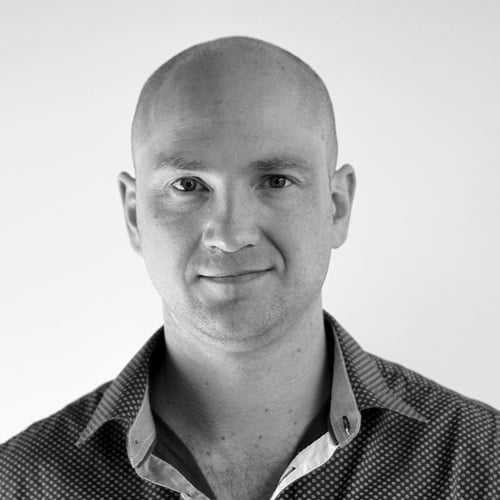 Ashton Bishop is Australia's Predatory Thinker — an expert in pinpointing how businesses can grow by outsmarting their competitors. His niche is in strategy, where he has spent the last 14 years working internationally on some of the world's biggest brands. He's a business owner and serial entrepreneur; challenging, sometimes even controversial; but always focused on what gets results.