Your business is only one of hundreds or thousands competing for your customer's attention. It's a marketing battleground. And if your goal is to win the war, you need to differentiate yourself in a way that actually matters to your customers.
Whilst this sounds obvious, it's not. All too often, businesses assume they understand what is important for their customers.
But the reality is that there's an average alignment of only 48% between what businesses think customers think is important and what customers actually think is important. This insight is from our friends at Choice to Growth who use the Vennli platform that has been used in 500+ research projects that compared the internal view with that of the customer.
So this begs the question: if there's only an alignment of under 50%, what would happen to our revenue, our profit, and our growth if we could raise that alignment to 60% or more?
The key is to have a value proposition, a statement that differentiates you from your competitors and draws the right kind of prospects to your business. But a mere value proposition won't help you win — you need a value proposition that's supercharged with customer insights and Predatory Thinking™.
What a Great Value Proposition Looks Like
Some of our work here at Step Change involves developing value propositions for our clients. We write over a hundred value propositions in a year across all 26 vertical industries recognised by the Australian government.
With our broad experience over the years, we now have a deeper understanding of what makes a business stand out to customers, what makes it different from its competitors, and what category norms and values are.
So how do we make this possible?
We learned how to ask the pointy questions. We also learned that to unearth customer insights and data, we need the right research and choice analytics.
Through relevant customer data, we can uncover genuine value from the customer's point of view, making it possible for businesses to get closer to their customer.
This is something that Choice to Growth has enabled us to do.
The Insights that Build a Great Value Proposition
Choice to Growth is a business that enables people, their ideas, and companies to grow continuously. We love working with Choice to Growth for lots of reasons, but let me give you the top three.
First, they have a simple but powerful framework with a clear and visualised layout. Second, there's a mutual respect and great chemistry between the partners at Choice to Growth and Step Change. Third, they have a cost-effective way to do research.
Their framework is called the 3 Circles Competitive Framework, and it helps businesses gain insights on —
What's important and valuable to your audience (their needs and wants)

How your audience believe you perform

How your audience believe your competitors perform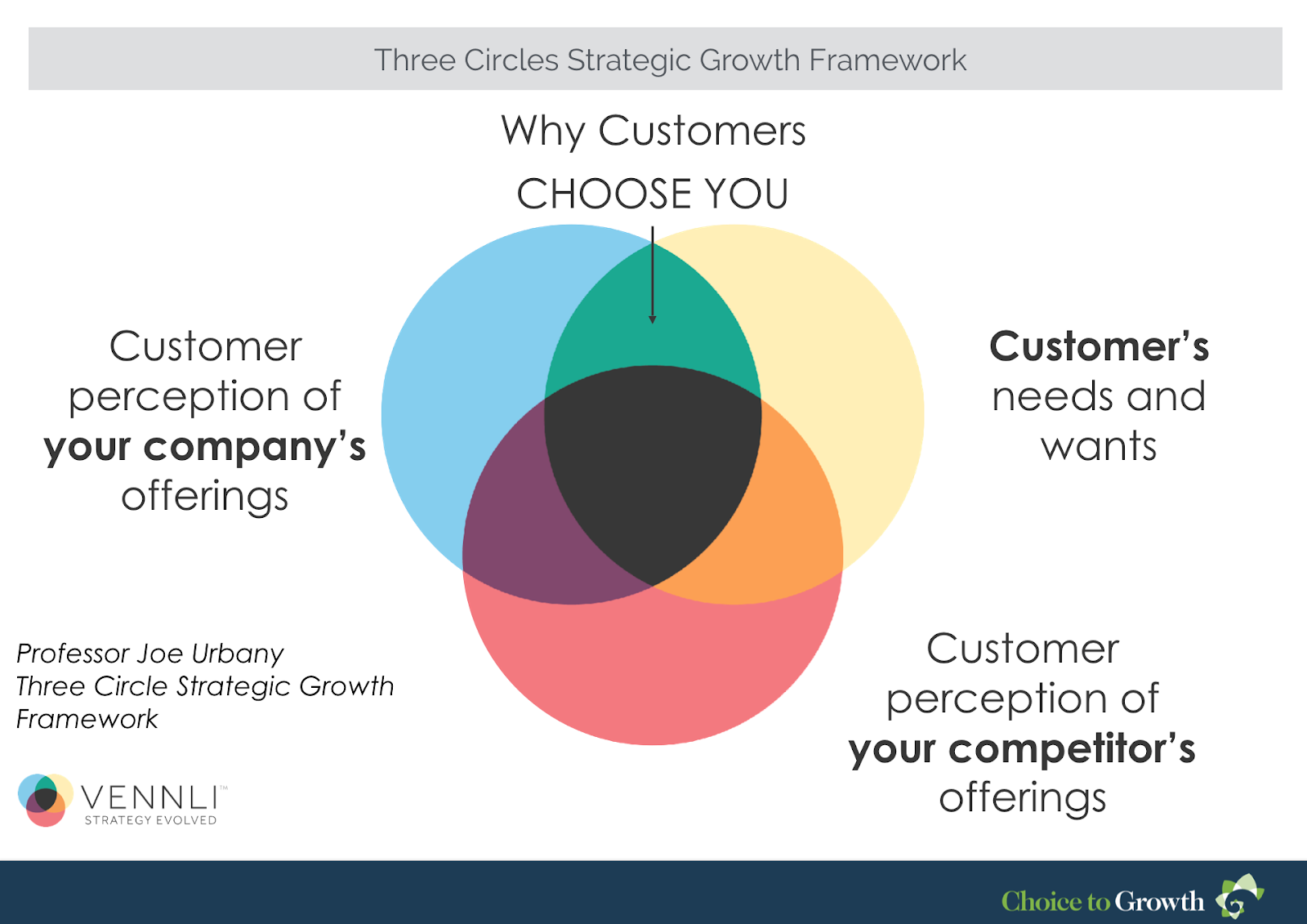 Applying Predatory Thinking™ to Your Value Proposition
When we write value propositions, we use Predatory Thinking™, which is all about striking at the weakness that arises out of your competitors' greatest strength. (Notice I didn't simply say "strike at your competitor's weakness". You can read all about it here.)
By adapting the Predatory mindset in creating your value proposition, two things happen:
It makes response most difficult (because a competitor can't suddenly start communicating and acquiring customers on a comms platform that's not consistent with their brand).

It inflicts maximum damage.
The Predatory approach sounds like a walk in the park, but it's a difficult and intellectually challenging approach. To make it easier, you need the right insight to see through the haze and the curse of knowledge.
How Predatory Thinking™ Took Happy Chicken Eggs from Zilch to Becoming the 8th Highest SKU in Coles
Our client Happy Chicken Eggs is a premium free-range egg brand that focuses on the welfare of their chickens in order to produce quality eggs for consumers. They are sold exclusively in Coles supermarkets.
The Challenge
In an already crowded egg market, our client was asked by Coles to launch an exclusive brand of free-range eggs. A family of farmers, Morry had a great reputation with Coles distributors for consistently delivering high quality, on time. For his new brand, Morry wanted to do more to promote the welfare of animals and to give laying hens a good life worth living.
Strategic Insight
We needed to create a new egg brand that had a positive message that walks the talk and, in doing so, traverse the traditional supermarket egg categories and group all of the farm's positive messages into one single brand message.
Solution
We actually created a new egg category where animal welfare was a priority. We went from no name to Happy Chicken Eggs: "Free range is just the beginning." This elevated the brand above the haze around organic, free-range, biodynamic, and all the other subcategories that were influencing consumer behaviour but the consumers didn't fully understand. This clearly lets them know that there's a higher level of egg.
Sales had been at production capacity from week one with total sales moving from zero to 16,000 dozen eggs per week in under a month, which meant that they arrived at a breakeven with Step Change investment in month one. And under six months from its launch, consumers grew to love the brand so much that it now ranks as the 8th highest SKU in Coles.
How We Build a Winning Value Proposition
People make emotional decisions and rational justifications. Research suggests that brands that connect to what their customers care about and bond with their audience on an emotional level are more likely to be purchased than comparable brands that fail to connect.
Brands create emotional connections, so building them creatively and consistently is critical. Every contact with your audience is 
an opportunity to further communicate the essence of your brand.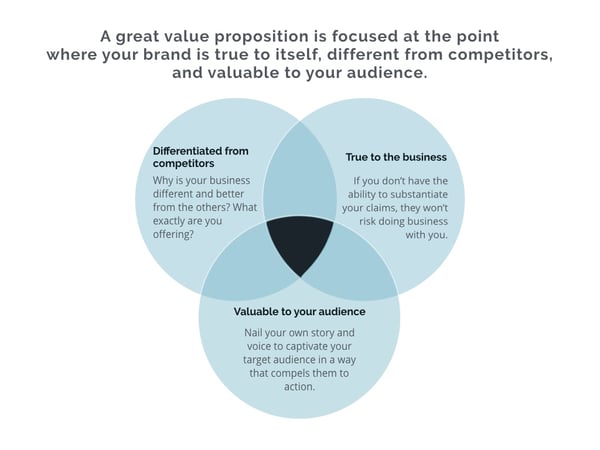 Uncovering Disruptive Customer Insights: An Invitation
We had the pleasure of working with Local Government Super and Choice to Growth to look at the future of Super and better serving their members. We developed a brand strategy that's fuelled by customer insights, which then flows on to a compelling value proposition.
Here's a testimonial from their CMO, Michelle Hopwood.
Step Change and Choice to Growth are a complementary partnership that fuels the Step Change strategy, value proposition, and branding process with a powerful customer-centred approach that is both quantified and immediately improves our internal alignment with customer needs.

Step Change and Choice to Growth are clearly a partnership founded on mutual respect. That means it is both efficient and provides real added value for clients.

Step Change has added a strategic partner that enables them to add value at speed in the full spectrum of internal and external brand development. As both Step Change and Choice to Growth have a focus on the client's commercial outcomes, they bring a balance of creativity and strategic decision-making that is always directed at continuous growth for the client's business.
So if you'd like to know more about supercharging your value proposition with quantifiable customer insights and Predatory Thinking™, join Step Change and Choice to Growth on 28 August 2018 as we explore this with Professor Joe Urbany on his session "Competitive Advantage: Focus on What Really Matters".
Professor Joe Urbany is a highly regarded lecturer at the University of Notre Dame, Illinois. An awarded author and consultant to many leading global organisations, Joe will share trends in sources of competitive advantage across a myriad of categories, gathered in over 500+ growth strategy projects.