This blog post features the 8th brand archetypes in the series, which explores how brands use literary archetypes to stand out and be remembered.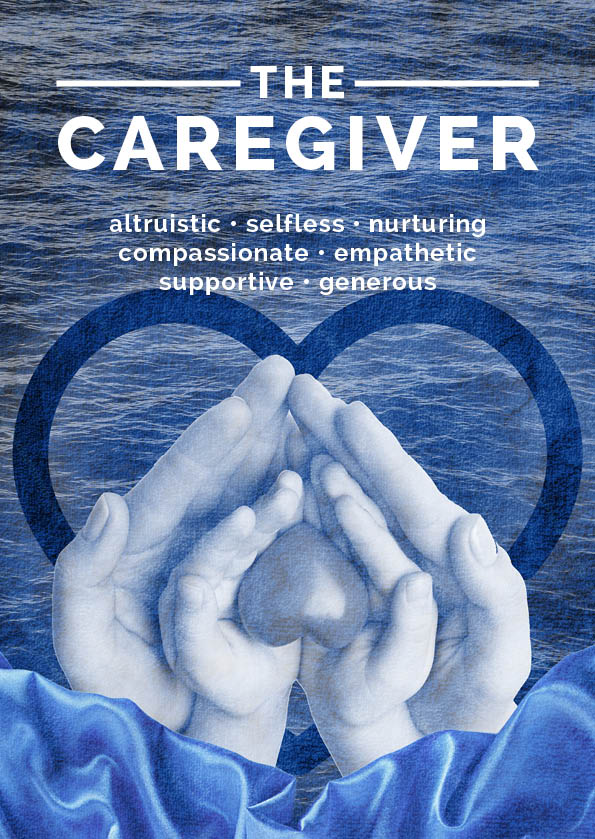 The Nurturer. The Supporter. The Parent. The Saint.
Kindness can transform someone's dark moment with a blaze of light. You'll never know how much your caring matters.
— Amy Leigh Mecree, author
Caregivers are often characterised by their compassion, selflessness, and generosity.
Driven by their desire to care and protect others, their greatest fear is selfishness and ingratitude. Although they want to be recognised for their effort, they don't want to be patronised.
Usually paired up with the Hero archetype, the Caregiver is often associated with maternal roles and is likened to be the Hero's mum or someone who's taken the Hero under her wing and protects them until they're ready to fly.
How Caregivers Bring to Life Their Brand
If your business helps customers to nurture people, give protection to their loved ones, support their families, or serve the public sector (e.g. healthcare, education, etc.), this brand archetype is the perfect fit for you.
Across your company's communication and collaterals, your tone of voice should be warm, thoughtful, and motherly. Your aim is to make customers and their loved ones feel loved, secure, and cared for.
A probable reason for the Caregiver brand's downfall is when their products and services are accused and proven to cause harm and exploitation.
Categories that Have the Caregiver at the Foundation
Brands with this archetype promise care and security. This is clearly depicted by the following categories with the Caregiver as their foundation.
Health care
Aged care
Hospitals
Not-for-profit organisations
Aid programmes
Education
Baby's milk formula and baby products
Examples of Caregiver Brands
a2 Platinum. This ad clearly addresses mothers' concern for their babies' wellbeing
P&G. This ad from P&G highlights how the support and love of the Olympians' mothers take them to where they are now
Campbell's Soup. They've got the soup for whatever life throws at you

Vicks VapoRub. This brand positions itself as a mother's go-to in times of her child's, and her husband's, discomfort due to cold
The Body Shop is famous for its advocacy and commitment to various environmental issues
TOMS. Buying a pair gives another pair to a person in need