A negative review, the world's most popular song, and cool website generator — this is Friday Finds, your dose of stories making the rounds in the internet this week.
1. How Legend's 2-Star Review Made It on the Movie's Poster
A movie critic at The Guardian disliked the movie Legend and gave it 2 stars.
And guess how the movie's marketing department designed the movie poster to show this sans hurting promotions. (Hint: Tom Hardy's ear.)
Clever move, marketing department.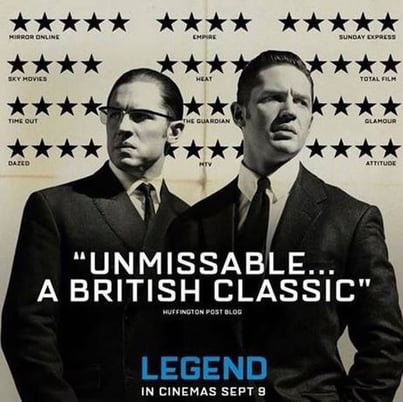 Reviews potentially make or break endeavours — whethers it's a film or a business. That's why we teach our clients to respond to these reviews accordingly. Happy customers? Send them a thank-you and a request for a testmonial. Unhappy customers? Address the issue ASAP.
2. The Curious Case of the "Happy Birthday" Song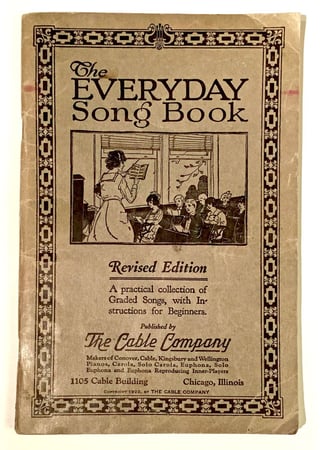 Image: The Everyday Songbook, from Boingboing
In 2015, the world's most popular song was freed from copyright restriction — that means no more royalty fees for using "Happy Birthday" in all kinds of media. Check out its twisted history at Boingboing.
"Copyright is the guardian of the most precious skill: imagination." Frankly, the team at Step Change is delighted that they won't get sued next time they work the tune into an explainer video.
3. This Start-Up Website Generator Makes for Some Suprising Ideas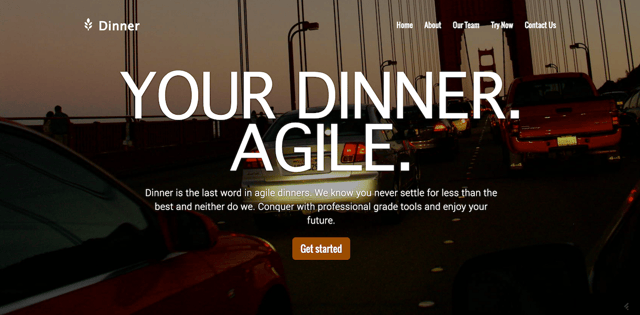 I'm calling dibs on Agile Dinner. Have fun generating websites here.
Stuck on what your next innovation should be? Try this hilarious Startup Website Generator. The Steppers promise we won't use it next time we're doing a renaming project.