Value is in the eye of the beholder. In a world teeming with new product offerings, a critical question we need to ask today is: in a sea of undifferentiated offerings, how do we make our product or service stand out so people will buy from us?
---
Insight: A unique value proposition helps you achieve clear differentiation, improves revenue, and helps boost your marketing campaigns. But many companies continue to overlook them.

Data: Research shows that top brands that combined a strong and unique value proposition with their marketing campaigns achieved a 168% growth average, compared to only a 27% increase for brands that had 'excellent advertising' but weak propositions. (Millward Brown)

Key Action Point: Create a unique value proposition to achieve differentiation and build a winning market offering.
---
Find Your Win Zone with a Unique Value Proposition
Why should you care if your business is unique or not? Does it really matter?
In business, think of your unique value proposition as your banner. It highlights who you are as a brand and tells your customers why they need to care about you more than your competitors. More importantly, it defines why they should buy from you.
Your unique value proposition (UVP) is a clear statement that describes the benefit of your offer, how you solve your customer's pain points, and what makes you distinct from every other offering in the market.
It should be highlighted on your website, landing page, or throughout your marketing campaigns.
Having a unique value proposition makes marketing easier for you.
But for the most part, many brands do not have one or are struggling with having run-of-the-mill UVPs that do not offer any point of differentiation from what's already out there.
Before you can sell your product, service, or brand, you have to believe it strongly enough that you can sell it to yourself. So dig deep into your purpose, know what's in it for you, and figure out why your product or service matters. Knowing this beforehand enables you to market yourself effectively.
To find your win zone or your unique value proposition, you must first answer these fundamental questions:
What does your brand do well? What unique feature or service defines you?
What does your competitor do well at? What are they not doing?
What does your consumer want? And how can you satisfy it?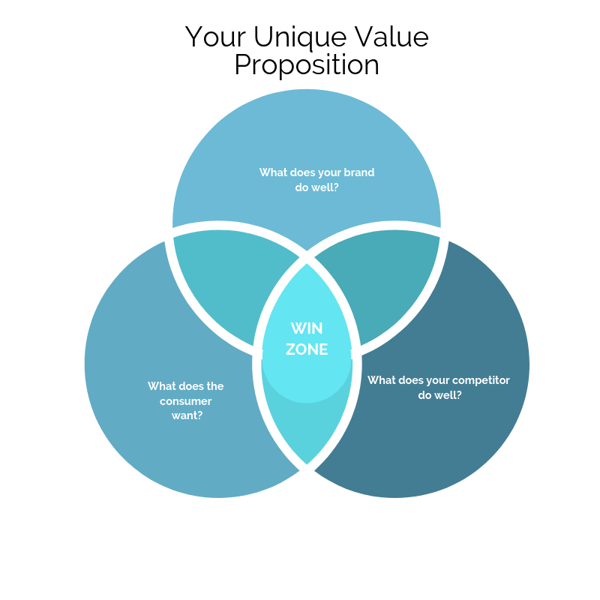 The area where these three points intersect is your win zone and the base by which your unique value proposition should be crafted on. This is where your best features meet the customer's needs, informing you to steer clear from areas where your competitor excels at.
Below are some key steps to guide you in creating a winning UVP.
Define Your Target Audience
Many businesses make the mistake of trying to market to everybody, only to realise later on that trying to appeal to everybody does nothing for them.
Identifying and understanding your target customer is crucial. It helps you determine what you need to do to achieve your goals.
Here are key questions to help you get started on knowing your customer.
Who are they? Outline their age, gender, career, and income.
What do they enjoy doing? What are their hobbies and interests?
What makes them happy? What fuels them every morning?
What are their pain points? What unique problems can you solve for them?
An example of a great value proposition that highlights this is the brand, Mizzen and Main. They've highlighted a unique offering that caters specifically to their buyer personas — people who are practical about having a good dress shirt that is both professional and functional.

Know Your Competitors and Get Predatory
We've said it before, and we'll say it again: predatory marketing, or identifying the weakness that comes out of your competitor's greatest strength drives results. In creating your UVP, this step is crucial when identifying key opportunities and areas your competitors may be failing at or missing.
Getting these insights from your competitors helps you uncover weaknesses that can help your UVP stand out. Take a moment to look into their goals, their products or services, and their overall business model. Talk to their customers and ask them what they like and don't like about their business.
Using customer and audience insights helps inform your strategy so you'll know what you can do differently in a way that drives the results you need.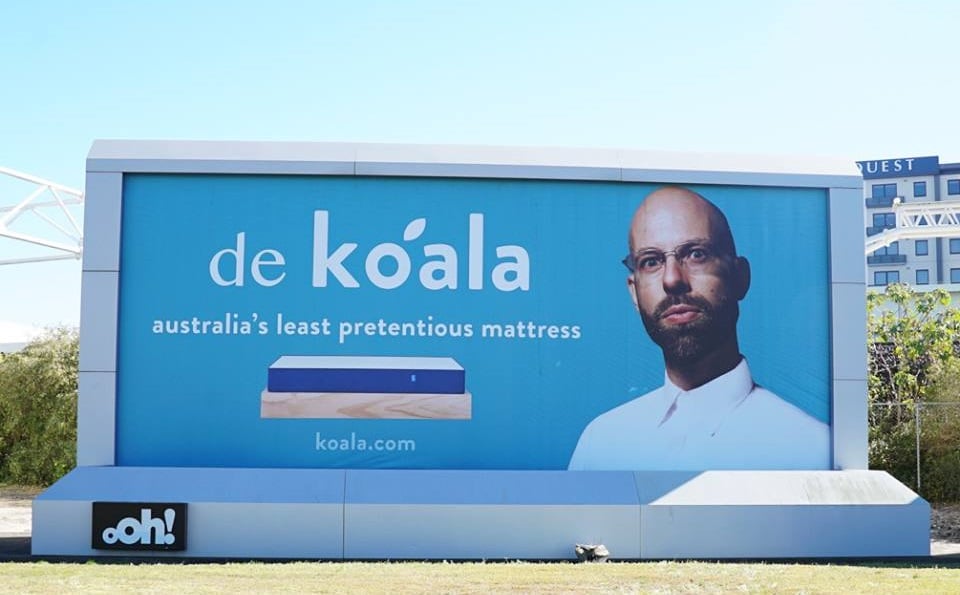 As a challenger brand, Koala mattresses has acquired a strong following by using humour and wit to stand out from other established competitors in the mattress space. By banking on their UVP "Australia's least pretentious mattress", it resonated with young professionals, college students, and people who were looking for quality mattresses at affordable prices.
Know Your 'Why'
Knowing your product's best features is not enough. You have to identify and understand why people will need it. Will it give customers their time back? Is it affordable?
Create a list that compares your product's features with that of the competition, and cross off those that they are already doing.
If you find that all of them are the same, identify which ones your rivals are not doing such a great job at and work on that as your defining attribute. Are they failing at customer service? Be the customer's hero and champion. Are their delivery times not up to par? Figure out a way to give customers exactly what they're looking for — and always be one step better.
Freshbooks demonstrates this well, clearly stating what their product is and who it is meant for. By sticking to who they are and highlighting their simple and easy-to-use features, they captured the attention of billions of people who were non-accountants and those who might be intimidated with using complex business accounting software.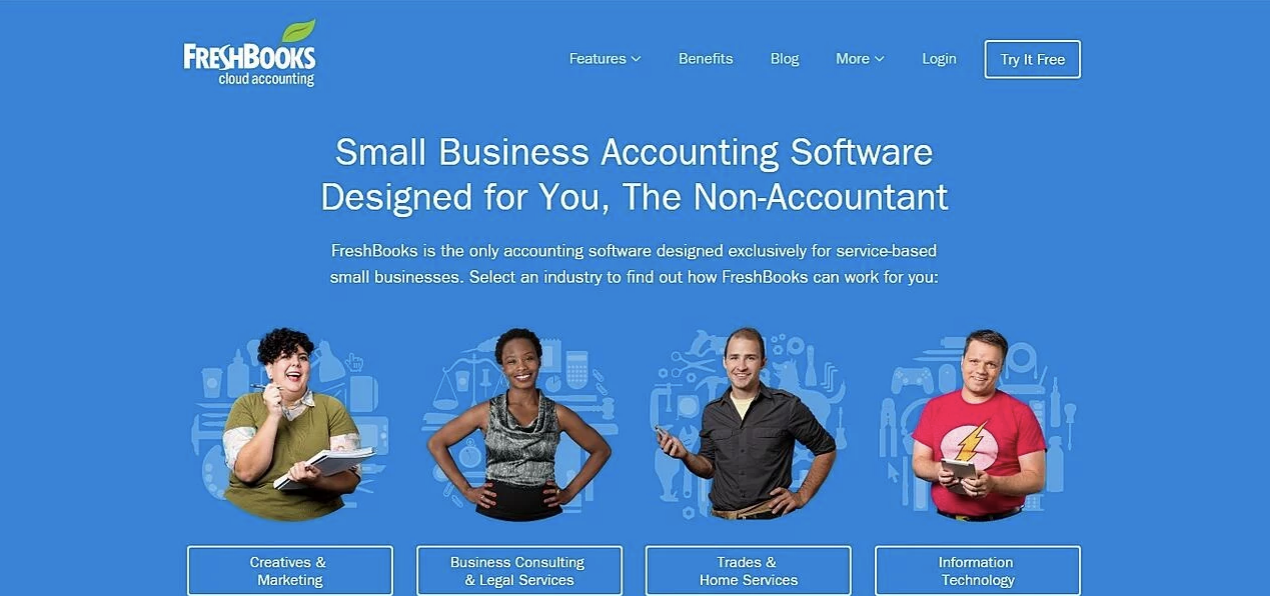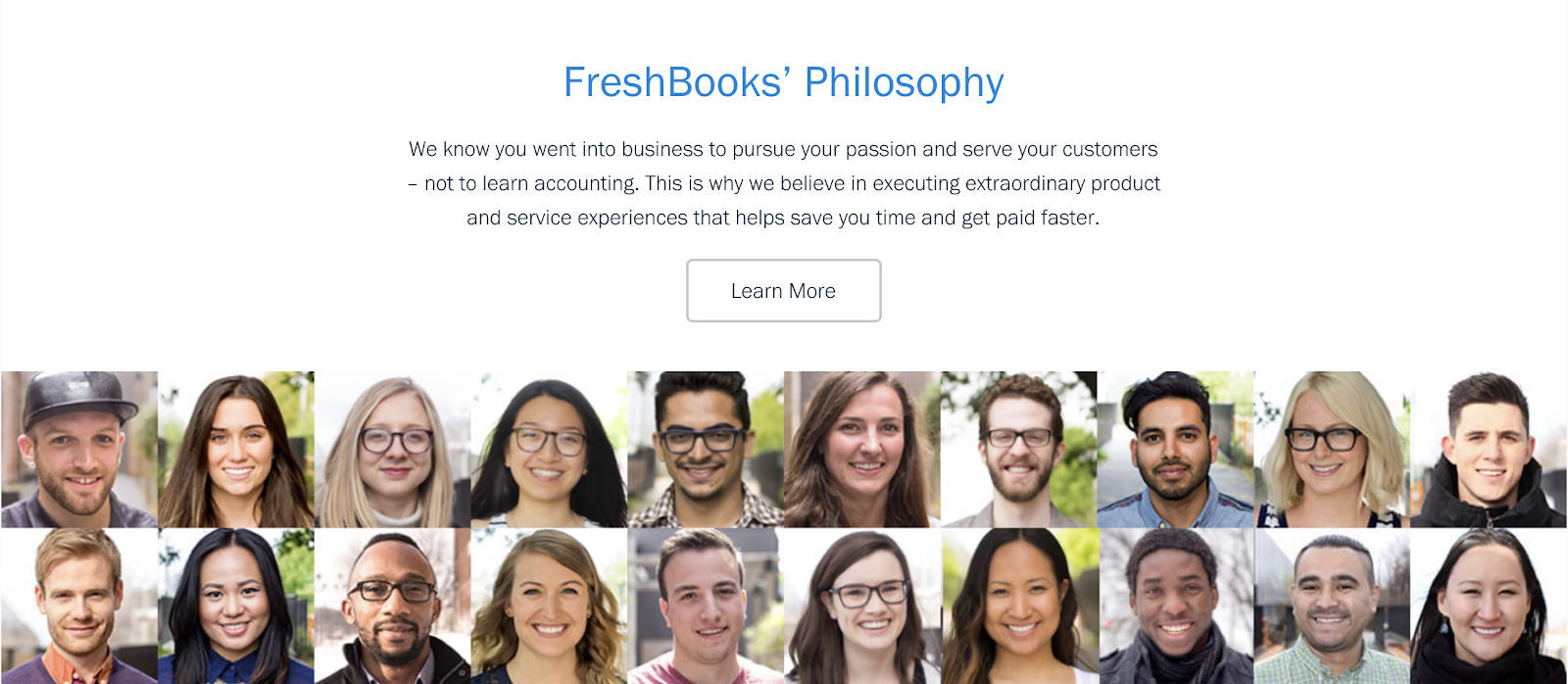 Go against the Grain
Standing out with a unique offering is crucial to survival in today's market. This is why the best unique value propositions are frequently those that go against the grain, using stereotypes to your advantage and boosting your selling point among others.
In the world of marketing and advertising, the fearless and the bold stands out.
An excellent example of a brand that has created a unique value proposition that goes against the grain is Bitly.
In a time where everyone is overloaded with long links, Bitly went the opposite way by enforcing the need for links that are short and clutter-free with its short-linking service and using this in their unique value proposition.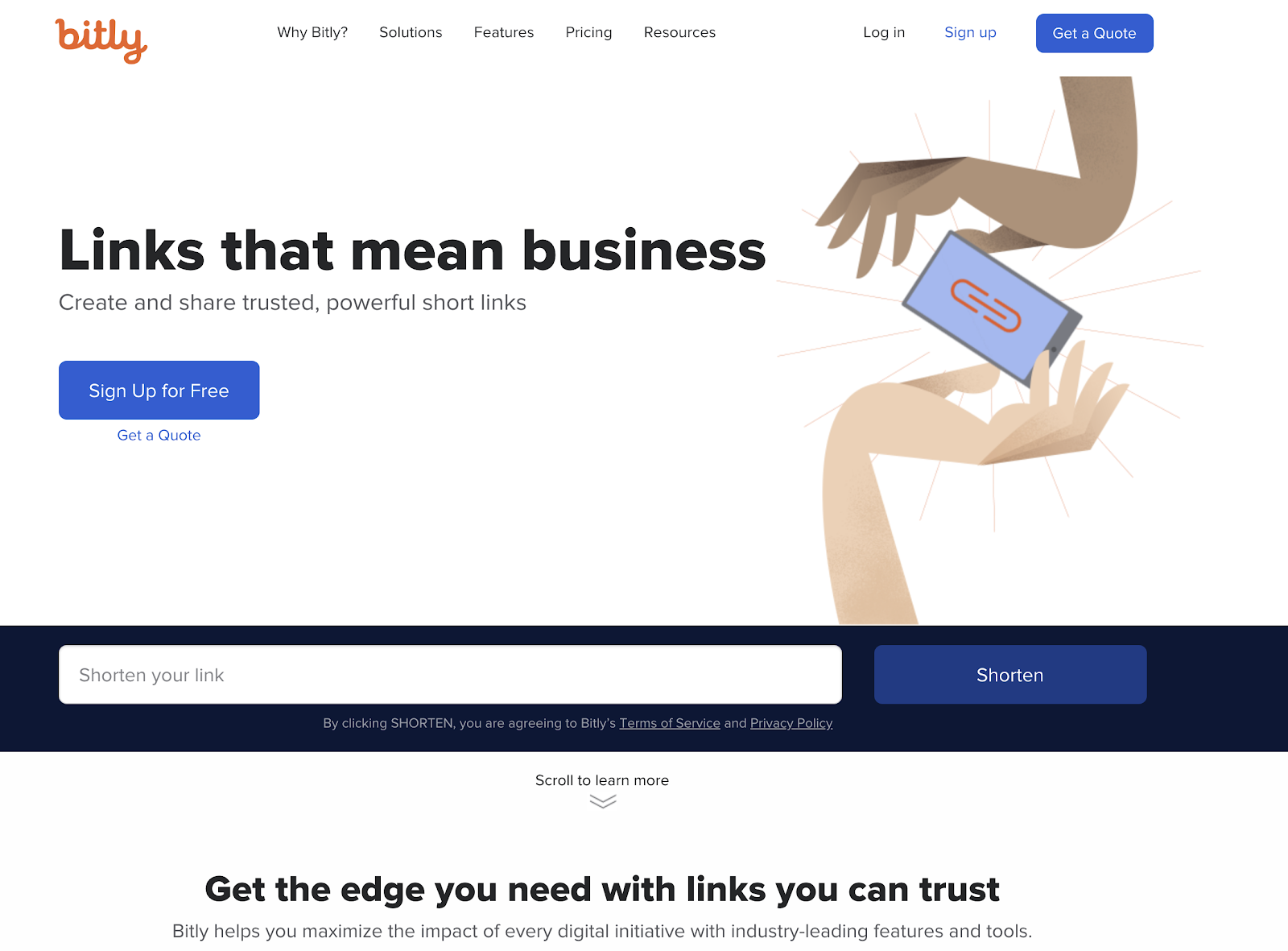 Stand Out and Be Distinct with a Unique Value Proposition
Getting customers to shift their focus on you amidst all the noise is the only way to win today. The means to do this effectively is to have a standout unique value proposition.
With shorter attention spans and ruthless competition that spans the globe, it's no longer enough to market how you can help your customers but rather, why they should pick you amongst everyone else that offers the same thing.
You have to target the right customers with effective messaging at exactly the right time. To clearly step up your game, distinctiveness comes with the territory.
A unique value proposition not only guides your strategy, but it tells the world who you are, why you're here, and what you can do differently.
Looking to step up your unique value proposition? Our adept strategists can help. Contact us today.