Jeff Cooper is the General Manager of Step Change Marketing. This article appears in Jeff's monthly column in Adnews - Australia's leading publication serving the advertising, marketing and media industries.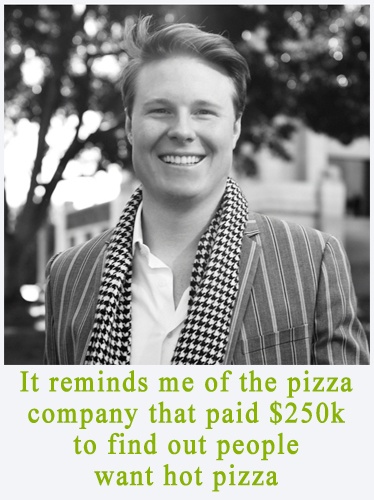 I can have anything I want
I'm lying in bed in my adult-sized dinosaur onesie. If there was ever a $25 item that could make you feel like you've 'made it' this is it. It's been 10 years since I stopped growing out of stuff, and it's taken me that long to amass a wardrobe so complete that a dinosaur onesie was the next must-have item. In as much as that, I felt opulent.
The fickle reward of consumerism washes over me; "I can have anything I want", I think to myself, "and I'll bite anyone in half who dares to disagree with me."
What's the future agency model?
I'm reading my trusty copy of AdNews, and there's a theme that's been running through the last few months… and if I'm honest, seems to have been running since I stopped growing out of clothes.
"What's the future agency model? Specialist or full service? Media in or out? Which discipline should lead the agency? Who should we hire fulltime vs. outsource? How should we position ourselves?"
I read these articles each week. When asked my thoughts and plans for our agency at an awards judging last week, I felt like I should give an answer. The truth is I had no idea. And that bugs the hell outta me because I usually have an answer I believe in and the conviction to make it right no matter how flawed it is.
The dinosaur-sized insight at 50,000 feet
This morning I've had a dinosaur-sized insight. The conversation it seems is at 50,000 feet, which I can see from here given that I'm one of the tallest reptiles ever to walk that face of the earth.
But the answer lies at ground zero. Client turnover is so high because of two factors:
The 2000+ businesses that call themselves marketing suppliers in NSW which create competition and confusion, and generally speaking,
Client satisfaction is quite low.
Are we even trying to solve the basic pain points?
Whilst the industry debates the lofty questions and tries to tie them all together into one silver bullet positioning, I realise the industry (thank god) hasn't solved the basic pain points for our clients as consistently as is needed.
And on some fronts we're not even trying.
Estimate more accurately. Hit timelines. Give me some senior attention. Get your staff turnover down so I'm not constantly rebriefing and losing IP. Increase the quality control on complex projects. Take up less of my day so I can get the rest of my job done. Clients, can I get a "hell yeah"?
I think I like my pizza hot!
It reminds me of the time a pizza company, who shall remain nameless, paid $250,000 for a usage and attitude study to glean four insights: Customers wanted the right order, hot and on time. And fourthly that the biggest influencing factor on orders was the weather - when it rained people ordered in.
But it's too boring to position around, right?
The "pain free agency" or is it? It's about as sexy as an idea from Bill Gates, but damn it, that guy's successful.
Connect with Jeff on LinkedIn