This blog post features the 4th brand archetype in the series, which explores how brands use literary archetypes to stand out and be remembered.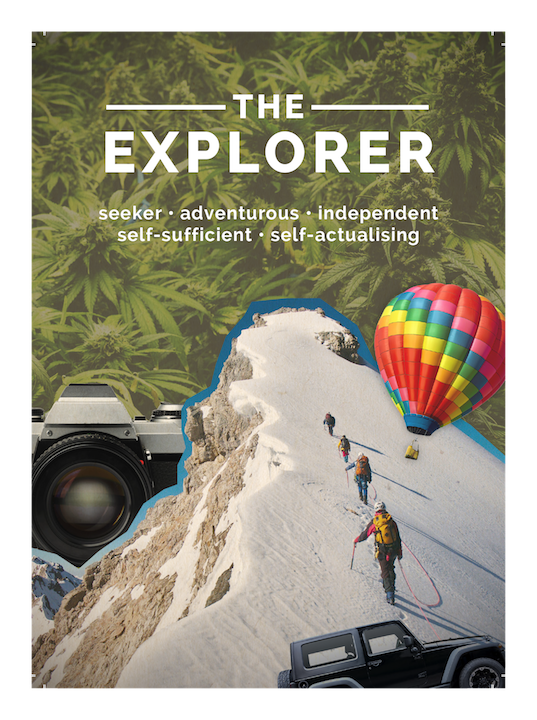 The Wanderer. The Trailblazer. The Adventurer.
We shall not cease from exploration, and the end of all our exploring will be to arrive where we started and know the place for the first time.
— T. S. Eliot
Explorers find fulfillment in experiencing authentic life to the fullest. That means they want to use their freedom to explore and discover the world. Their journey becomes one of self-exploration as explorers discover more about themselves than the lands they travel. For this reason, the Explorer archetype is all about self-actualisation.
They are restless, independent, and ambitious. "Don't fence me in" seems to be their battle cry. Their biggest fears are being pressured to conform, getting trapped, and feeling empty inside.
You will recognise this in Peter Pan, Indiana Jones, Amelia Earhart, and Erik Weihenmayer, the first person with a sight impairment to climb Everest.
Explorer customers crave for adventure and freedom, so they are not persuaded by advertisements that speak of conformity. They relate to brands that promote self-discovery and make them feel audacious and alive.
How Explorers Bring Their Brand to Life
Brands with this archetype help people feel free. They create products that promote individuality, excitement, and a way to experience new things. Use this archetype when you want your brand to be differentiated from a conformist competitor.
On the other hand, Explorer brands must not appear aimless in their wanderings and promote being a misfit. They should not appear too unbending or corporate.
Categories that Have the Explorer at the Foundation
Explorer brands promise freedom, and we see this in the following business categories:
Extreme and outdoor apparel and equipment
Food
Automotive
Examples of Explorer Brands

Chipotle. A combination of the Explorer and Rebel archetype, Chipotle stands out against its competitors, being a brand that produces food with integrity.
Levi's. The current target market for Levi's are the youth and working professionals; with their brand, they promote self-expression and peer acceptance.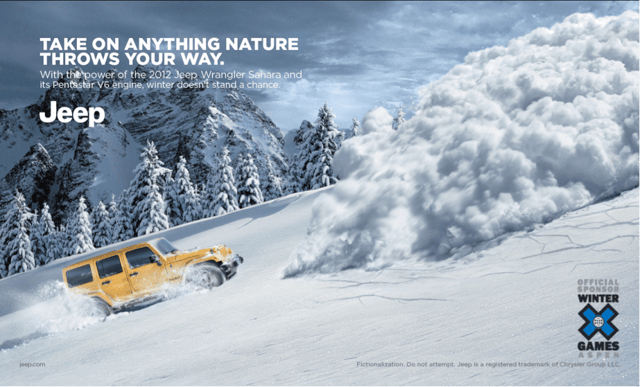 Jeep. Throughout its history, Jeep has been consistent with making their vehicles rugged but luxurious at the same time.
Land Rover. This ad speaks volumes about how the brand is an Explorer through and through.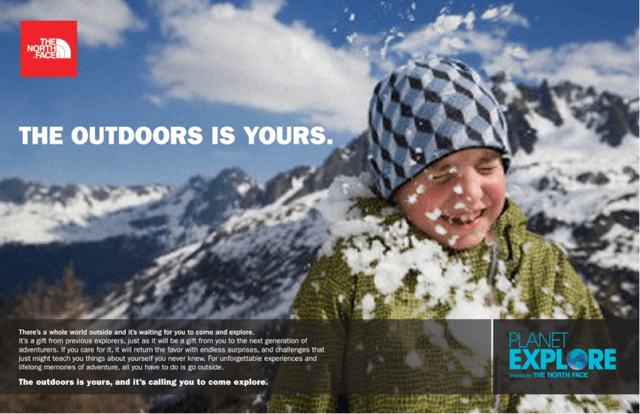 North Face. The retailer for high-performance outdoor equipment is always "pushing the boundaries of innovation" so its consumers can explore more.