If you have thought about venturing into a new market to expand your reach, promote brand awareness, or increase revenue, there are few key points you need to consider first. And it's not as simple as you may think.
Planning to grow your business? Download our marketing plan template 2.0 to get started.
Are You Ready to Expand Your Business?
Before taking the big leap, it's important to look into your business's performance across the board and track how well your numbers are doing and if they show that you are ready to expand.
Look at Your Previous Business Goals
You need to ascertain if you have successfully met your prior business goals. Better yet, ask yourself, "Have we surpassed them consistently in the last few quarters?" If you have, then you may just be ready to expand.
But if you've found stages where you fell short of meeting the goal, it may be time for you to push this back at a later time.
Check Your Cash Flow
Expanding your business and venturing into a new market can be costly.
So before expanding, you need to make sure you have a reliable stream of revenue and customers. So even if you may be sidetracked when exploring new opportunities and executing plans for your expansion efforts, you'll continue to have customers that will be there for the long haul, giving you a reliable source of revenue that you'll be needing throughout uncertain times.
This is particularly useful as expanding can put a big strain on your resources.
If your cash flow is not as stable and you find yourself facing cash deficits from time to time, expanding may not only be risky but could lead to a failure in sustaining business operations for the market that you do support now.
Assemble Your Winning Team
It's important to also make sure that you have the right support system to help you execute your expansion plans. Having the right team by your side is absolutely critical when entering a new market.
You have to make sure you have people you can trust to do the job right when things get difficult. You need to make sure they'll stick it out with you even when the numbers may show a negative trend at the onset.
If you have determined your goals, confirmed your cash flow, and formed your team, then here's what you can do to ensure you get the best results when expanding your business.
Research Market Opportunities & Conditions
You may not know it, but people out there may be looking for the exact same thing you're offering.
If you have a product that you personally think you'd buy, then we're certain a need for it exists somewhere.
The question is where, and how do you find it?
Thankfully, there's a couple of tools you can use that might be useful for this.
You can get more insights in terms of customer demographics from Google Analytics. It offers different products that allows you analyse your market according to your customer's needs and preferences.
For instance, segmenting potential customers according to a specific characteristic makes it easier for you to run A/B tests so you have a better idea of what campaigns work and what doesn't in your preferred market.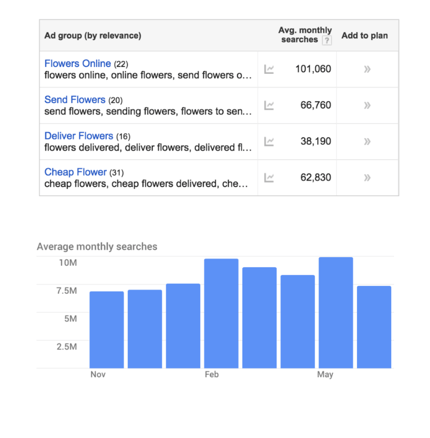 AdWords Keyword Planner helps you reach your target customers through the use of the right keywords.
It gives you added insight into top keyword trends so you can customise your campaigns and ensure that you're only offering what is relevant in your market.
With it, you can easily compare trending keywords so you know what a specific market is looking for and discover new keywords in a particular market.
Google Trends also helps you find the market to launch into. Simply type your market or a product, and you'll get the search volume of that specific keyword.
You can also measure interest by region or location. For the best chance of success, look for a rising or steady trend in your graph results.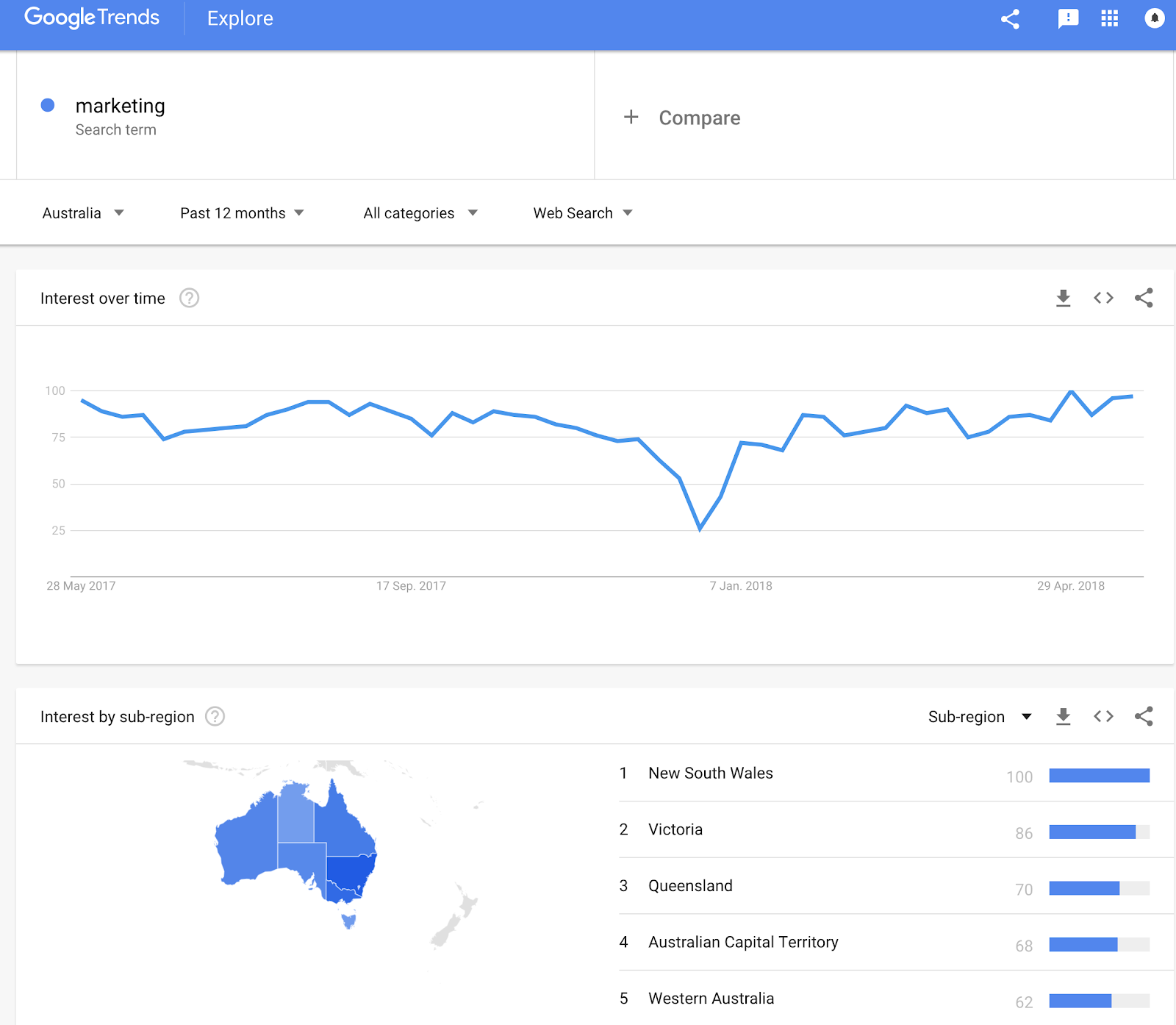 Define the Market You Want to Enter
When thinking about entering a new market, be specific about the route that you want to take. If you're thinking about taking your existing products to a new target audience, using segmentation techniques helps you present an offer that would be of value to your new audience.
And even when you've identified a need, make sure that they are willing to pay for it. Specify your target customer's demographics such as age, occupation, or income level. Go deeper by researching what their interests and pain points are.
Find time to improve factors that may impact your customer's buying decisions such as pricing, accessibility, ease of transaction, and after-sale service.
To have a better understanding of the markets you want to enter, use these tools to learn more about market trends:
Market Finder - This gives you added insight into potential market based on your website's main categories. It pulls up market information according to monthly searches, AdWords, ease of doing business ranking, and GDP Purchasing power parity (PPP).

Consumer Barometer - This provides helpful tools that allow you to create your custom analysis, check out trending data, learn more about different audience stories, and get added insight into how audiences use the internet for specific markets.
Once you're sure you've identified the right opportunity and the right market to expand to, the next step is validating your market to make sure it is large and viable enough to tap into. Think in terms of profitability.
Establish Your Game Plan
Once you've identified the opportunity and the market to tap into, create a roadmap of what you want to achieve.
Mapping out your goals and setting key performance indicators ensures you get yourself in check throughout all the stages.
Entering a new market can be challenging. You have to compete against existing key players before you can dominate in your chosen market.
To win and be profitable as well, using these strategies will help you know exactly what you're getting into so you can prepare your strategy and ace your positioning, which ultimately paves the road to success.
Ready to step up your marketing game? Download our marketing plan template 2.0 to get started!