Video is fast becoming a household name in the marketing industry today with it expected to dominate the market by as much as 80% by 2019.
And that's not at all surprising: it's been found that adding videos to your website is the easiest way to ranking higher on Google search, and marketers all over the world consider video as the type of content with the best ROI.
If you're planning to adopt video in your marketing strategy, it is important to be aware of how much video production costs these days and what factors may impact your video production budget.
In this blog post, we'll talk about what drives the cost for video, what video and animation production entails, and some handy tips to help you make the most of your video marketing budget.
Factors that Affect the Video Production Budget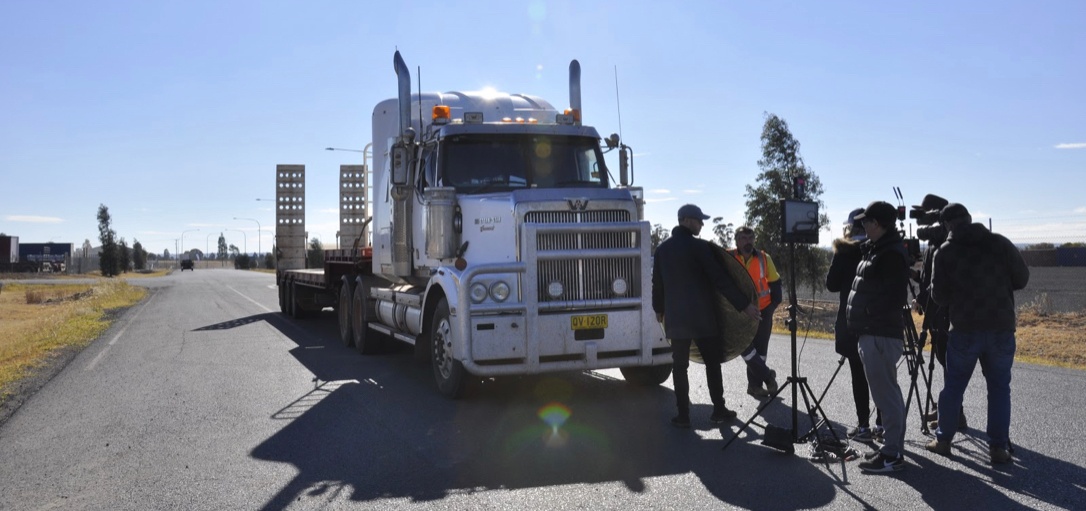 Photo credits: Steph Srour
You'll likely get several different quotes ranging from a few thousand dollars for a basic shoot to a few hundred thousand dollars for a complex video project.
It is highly unlikely that you'll ever be quoted the same way. Why? Because the cost for video production varies significantly according to your needs, the strategy you're looking to implement, the complexity and quality of the finished video project, and the time it takes to complete.
It's like asking why a Rolls Royce costs so much compared to a Toyota.
For starters, a Rolls Royce is made of better materials, built by hand, and completed after several months of hard work.
The Toyota, on the other hand, is machine-built and takes roughly 18 hours to complete.
Both cars have their purpose, just like videos. So upon deciding on a budget for video production, you need to look at the bigger picture and think about usage, life, and expected ROI.
You'll need to consider these factors that may affect the cost for video production.
Video Strategy: Looking at the Bigger Picture
We can recommend to make the most of your video production budget. But before pressing that Record button, it's worth looking at the bigger picture, a video strategy.
As with any endeavour, whether it's in marketing or life in general, step one is always about planning and strategising.
What do you want your video to accomplish? How do you plan to share it to the world? Who will be involved?
By having a strategy in place, it's easier to decide if it's better to do a short video series/episodes for long-term engagement and plan ahead to find economy of scale from the beginning of the project. By doing the thinking upfront, you can save money later down the track.
Know more about how video can transform your strategy, read about explainer videos and why they work.
Video Length
One of the things you'll want to consider when factoring cost is the length of the video and in what platform this will be used in your creative strategy.
You'll also need to consider if the length of the video is enough to portray the right story to hook more viewers, improve your audience engagement, and send the right message when deciding on how long the video should run for.
Filming: In Studio vs On Location
You'll also have to consider how many locations are needed for production and the special permissions and permits that may be required. If you're thinking about filming your videos on several locations, then this means more travel and more days needed to shoot.
This may also affect preparation in terms of the crew needed, research work, and other negotiations necessary as to where the shot will be done.
While filming on location helps boost your story line and gives you a feel of authenticity to the story, working in a studio gives you better control over lighting, framing, background noise, and overall creative direction where you're working in a controlled environment. This approach is essential for product shots or stop motion, like we did for Curash. Below are some behind-the-scenes photos of the filming.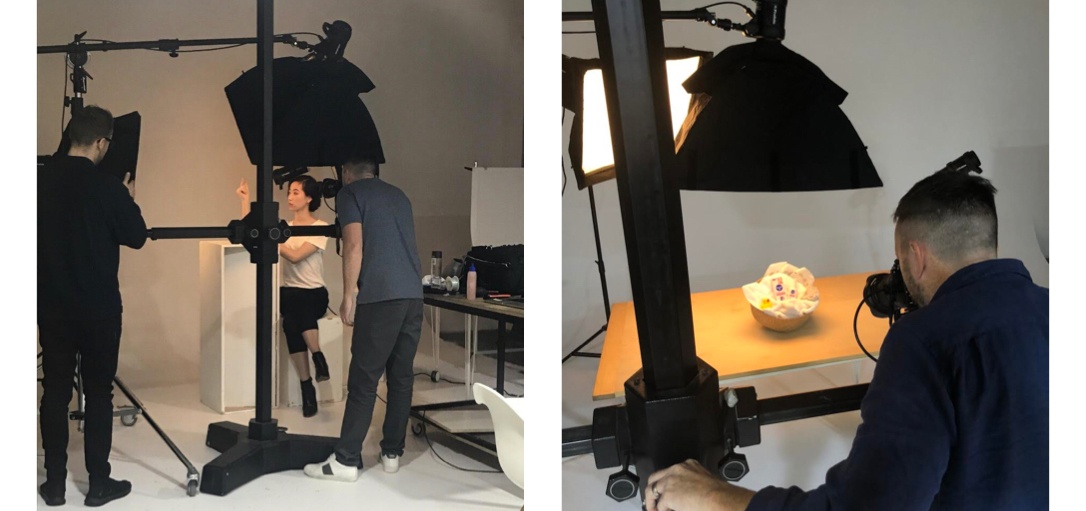 Photo credits: Lucy Tucker (left photo) and Domenico De Rosa (right photo)
Video Licensing
Depending on the kind of video you're producing and its intended use and audience, you will most likely need to request for a license for the video. This applies when a video is used for internal comms, online, cinema, TV, or distributed regionally, nationally, and globally.
At the same time, the price of licensing a video can vary based on the resources used to make the video, its intended use, and the nature of the content.
Turnaround Time
It goes without saying that when you need the video by and the number of videos you need will be reflected into the cost of production. Faster turnaround times may require longer hours in shorter amounts of time and will need more hands on deck.
Also, execution style and technique affect timelines and budgets, which we explain next.
Video Style & Technique
Depending on the kind of video you want to produce, it is important to consider what you want your audience to actually see on screen and the message you want delivered and in what manner.
There are several video styles to consider and each of these will cost differently according to video length, turnaround time, and licensing needs.
Character animation, motion graphics, live action with real people — each are suitable for a specific purpose too as they have strengths and weaknesses. So when planning for your first video, always remember your purpose and the end goal for the project.
Editor's note: All examples used here are our work for our clients.
2.5D Motion Graphics

. Using simple graphics, basic motion, and animation — this can be turned around quickly and will work best with single messages that are easy to relay. This approach worked well to deliver this internal comms for Mercer.
Mercer
2D Character Animation. This uses full character animation and motion graphics that have intricate layering and transitions. This is perfect for when you need to present a message in an engaging way, such as educational videos and

internal communication

.

For AGL we have broken it down in a series of fun, snackable safety videos.
3D Motion Graphics

. This is mostly used for simulations and technical explanations where you need to explain a complex idea or an offering in a straightforward way using animated graphics and text.

It also just looks cool and sophisticated.
Live-Action Hybrid with Motion Graphics.

This can be used for hype reels and product demos where you need to explain your offering with real-life examples and the support of on-screen graphics.
Testimonial / Customer Story.

This can be used to share your customer and client stories to add more value to your offering.
Prerolls / Video Bumper.

A video bumper is a short-form video (plays for six seconds) that allows you to be in front of potential customers and increase awareness about your brand by using a short attention-grabbing six-second message.
The more complex the idea and message you want presented, the more time is needed to be invested into production. This can affect turnaround times as well. Although this may seem complex, the cost of animation production can be significantly cheaper compared to a live-action shoot with talent. A few years back, without easily accessible animation software, this was not the case!
With animation, rather than having to deal with actors, crew, locations and props, you have the freedom to create whatever you're after and more with a script, illustrators, and animators. It can also greatly improve engagement when presenting dull or serious topics.
Another consideration is that once something is shot in live action, it's difficult to edit what's in the footage (i.e. changing the colour of a prop, hide a logo, or even remove a person in the scene). With animation, you can go into the working files and change anything that needs changing.
Conclusion
As you can see, a lot of consideration is taken when it comes to making a video, and there are a lot of factors at play that affect the budget and timeframes.
There are clients who already come to us with an established purpose for the video and a budget, while there are other clients who need our help in defining what that looks like, because video may be quite new to them.
The best way to get started is to reach out to us and see how we can help you on your next project. If you'd like to discuss a video project with us, feel free to get in touch with us for a consultation.