If you can't simply define management and leadership then you can't hope to be effective at either. We've got it down to a word for each. At the end of this article you should be able to see what great looks like — no matter what side of the divide you come down on.
In our day-to-day work, we often find ourselves at the forefront of a myriad of issues ranging from our business partnerships, policies at work, and other employee management concerns.
As leaders, we often strive to ensure our business model continues to run smoothly, but there are days where we cannot help but re-examine the known and tinker with the possibility of improving processes and exploring the potential for positive change.
At some point, we find ourselves facing a great divide. How do we switch between being a great leader and an effective manager? Do we really know the difference? Should we even try to be both?
It all starts with clarity. And clarity starts with definitions. In a word —
managing is about managing

complexity

leadership is about leading

change
Let's take a moment to re-examine the dichotomy of management vs leadership.
Management is about coping with complexity. This is essential in large organisations to maintain stability and to scale success.
Order and consistency for profitability are the manager's remit.
Managers keep the engine running in the organisation and work to achieve business stability while maintaining the status quo.
Leadership, on the other hand, is about coping with change. In many instances, leaders themselves initiate change if only to push things forward as they race towards a vision where progress waits at the finish line.
Leaders affect the changes needed for the business to survive and thrive. They work to achieve and find success in the first place. Leverage is the leader's remit.
Management and leadership are both needed to maintain balance and progress in the organisation.
Management rules in peacetime; leadership is needed in times of war. Management is about dealing with the familiar better: the role of incremental improvement.
Leadership is about dealing with the new competently: the role of exponential step changes.
Management focuses on targets, budgets, and resource allocation; hence, organising is key with problem-solving being the enabler.
Leadership's focus is on direction setting and coming up with strategies to affect change; therefore, alignment is key with inspiration being the enabler.
Understanding what motivates both is essential in driving success for both tasks.
In Powerful Presence, we define a leader as somebody who you'd follow to a place you wouldn't necessarily go yourself. They encourage you to step out of your comfort zone so you can reach your full potential.
We bank on power versus force as the fuel for the journey. To get started, we begin by tapping into the leader's inner well of power and turning leadership inside out. Through this intensive, we'll help you discover what's holding you back so you can move forward to achieve your unrealised potential.
Let's take a look at how the 3-day Powerful Presence intensive made an organisational impact on Eleanor Clausen, Founder and CEO of The International Spine Centre.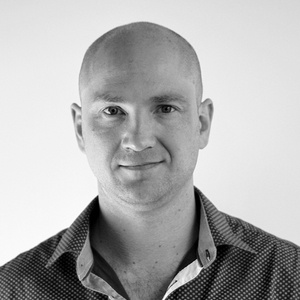 Ashton Bishop is Australia's first Predatory Marketer and the CEO of Step Change — an expert in pinpointing how businesses can grow by outsmarting their competitors. His niche is in strategy, where he has spent the last 14 years working internationally on some of the world's biggest brands. He's a business owner and serial entrepreneur — challenging, sometimes even controversial — but always focused on what gets results.