To say that the Covid Pandemic is unprecedented and epoch-changing is an understatement. In the past few months, the world has undergone a complete overhaul.
Social and economic conditions have changed and industries all over the world are reeling from the effects of the pandemic.
And as an industry leader, one can't help wonder. What could I do during such times? How can my organisation survive and thrive? How would other great leaders and strategists overcome these hurdles?
In this series we use the Step Change creativity tool to show how some of the greatest strategists in history might apply their strategies to the current crisis.
Great Strategist of the Day: Arnold Schwarzenegger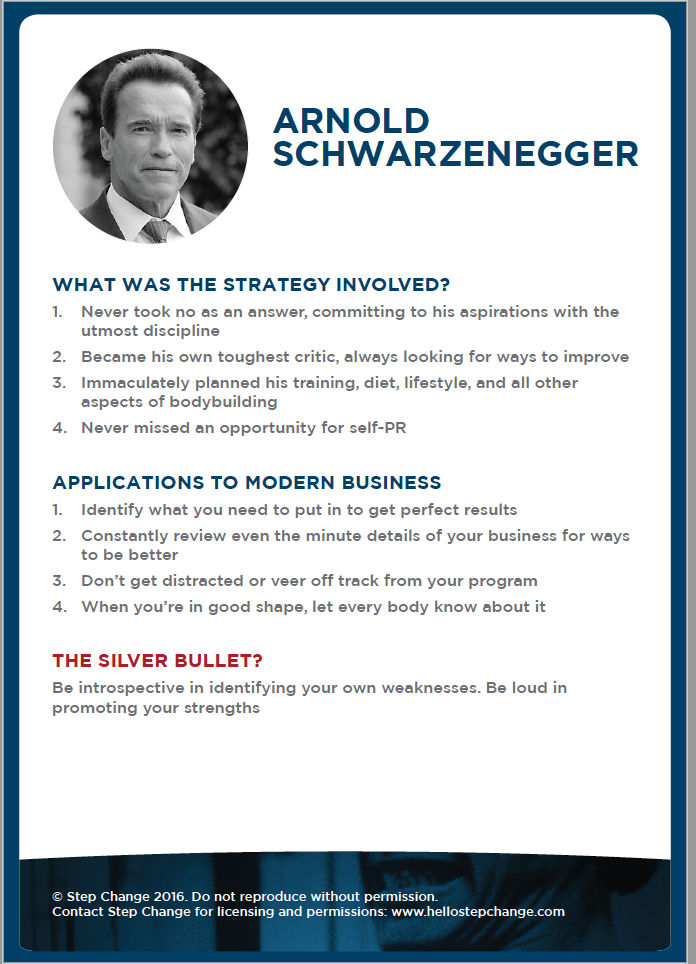 To say that Arnold Schwarzenegger is the greatest bodybuilder of all time is an understatement. He is an icon. He is an action hero, a multiple Mr. Olympia winner, and a former Governor of California.
But Arnold never had it easy. Although he made his successes look easy, his rise to superstardom was far from a cakewalk. During his time, bodybuilding did not have the positive reputation that it enjoys now. It was only through Arnold's incredible effort and charisma that he was able to overcome these hurdles and grant bodybuilding a new reputation.
Greatest Triumph: Won the Mr. Olympia title seven times.
How would he have handled the COVID crisis?
Arnold Schwarzenegger's legacy is more than just his physique. During his time as a bodybuilder, he used innovative workout routines and diets to reach his optimum performance as a bodybuilder. He was also charismatic enough to become an action star and reached the heights of superstardom. And during his political career, he was elected the Governor of California twice.
Key strategies:
If there is one defining aspect of Arnold's personality, it is his discipline. Bodybuilding is extremely intense and it can take a lot out of anyone. Not only are you expected to adhere to a gruelling bodybuilding routine, you are also expected to follow a strict diet to reach your optimum bodybuilding results. But despite these obstacles, Arnold was able to achieve the heights of the bodybuilding world.
During these uncertain times, we need discipline. We need the forethought and will to go through hard times. So let's take a feather out of Arnold's cap and develop a will of steel.
He was brave enough to innovate and go against tradition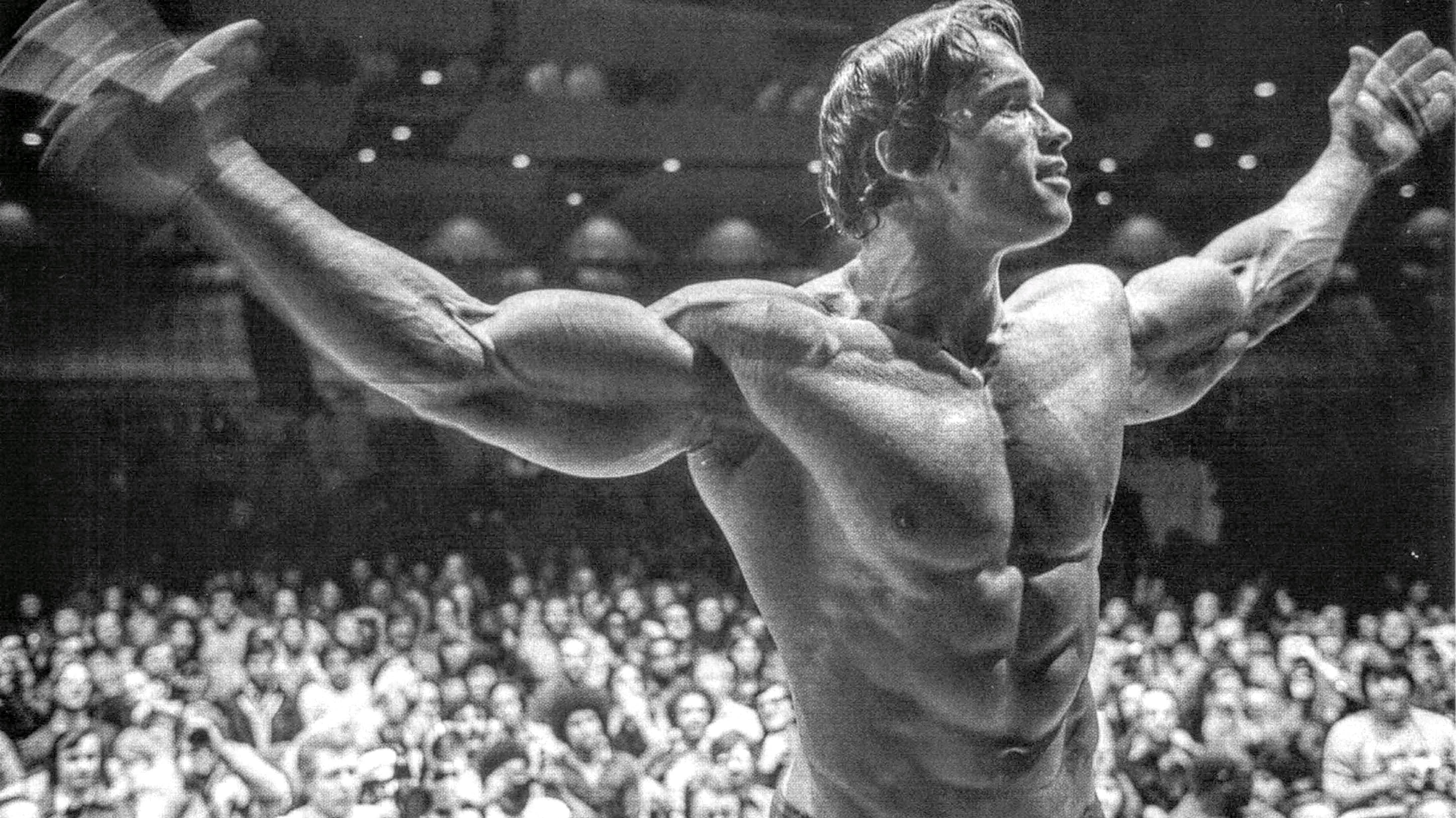 If there's one thing you should know about bodybuilding, it is the fact that it takes a great deal of work and planning. And each and every bodybuilder have their own training methods. But during Arnold's time, the bodybuilding scene was not so enlightened.
During those days, everyone had a set way of doing things. Some bodybuilders were averse to changes in their workout regimens. This was not the case with Arnold. The seven- time Mr. Olympia, was not afraid to take risks and he went out and pushed the boundaries. During these dark times, we can really learn a lot from Arnold. We must not be afraid to innovate and try new things.
He knew how to ride the momentum
Aside from being a bodybuilder, Arnold was also a prolific actor. Although his acting career was shaky at first, he used his charisma and incredible physique to make opportunities for himself.
He also knew how to ride the momentum of success. From bodybuilding fame to acting to politics Arnold knew how to create opportunities for himself and keep the momentum going.
It goes without saying that Arnold Schwarzenegger knew what he wanted, and he was not afraid to go out and get it. And during these dark times, we should all be as disciplined and driven as ever.
If you want to learn more about how Arnold Schwarzenegger would have handled the COVID Crisis click here.