Even with the best ideas to market, many challenger businesses are struggling to get their business from the ground up. But if you're lucky enough to be one of the very few startups that receive Venture Capital funding, the next step is knowing how to maintain your competitive edge for the next funding round.
---
Insight: Even after receiving funding, many startups fail due to lack of a customer-centric viewpoint.

Data: Recent research revealed that only 1 in 12 startups succeed in Australia, with around 70% not making it past the first round of funding as many neglect to have a long-term customer acquisition plan. The right plans for success

Key Action Point: Understand why startups fail and how the Big 6 can help you avoid becoming another bad statistic.
---
The Startup Landscape in Australia
The startup space in Australia is saturated with new and exciting companies and ideas that are battling against many other businesses over the same customers. So it has never been harder to differentiate yourself from the rest.
According to the 2018 annual Startup Muster report, it estimates that after the significant rise in startups during 2017, there was a 12.5% drop in the number of startups in 2018. there are 12.5% fewer startups active in 2018 than in 2017.
The report also finds that artificial intelligence is the biggest startup industry in Australia, having grown from 14.5% of startups in 2017 to 20.6% of startups in 2018. Although there has been a notable increase in innovative startups today, the latest Startup Genome Ecosystem Report shows that we're only seeing one in 12 startups succeed in Australia.
To stand out from everyone else and find your competitive edge, startup and challenger businesses need to find their advantage from the very start so they can consistently differentiate their businesses for your customers and draw potential investors.
Why You Need a Customer-Centric Approach
For startups and challenger businesses, it's all about the survival of the fittest. We have come to see that having a solid idea for your business is only a small percentage of what it takes to succeed.
Studies show that only 50% of startups survive after five years — and of this group, only one-third make it to their tenth year. The primary reason? A lack of capital and funding.
Further research by CB Insights also shows that lacking a customer-centric approach to business along with a failure to communicate a clear unique offering are some of the top reasons why startups fail. These combined reasons compound as to why 70% of startups never make it past the first round of funding.
These are the top five reasons why startups fail:
Product mistimed to market. 42% of startup failures happen because these businesses bank on interesting ideas or solutions without a strong market need.
Ignoring customers. Ignoring customer feedback and input from clients leads to a desensitised business model and poor customer service, which is another clear point of failure for many challenger businesses. Customers need solutions and want to feel valued, and if they feel like you can't give this to them, they'll look elsewhere.
Poor marketing. No matter how great your unique offer is, none of it matters if you can't communicate your value to your target audience and get them to convert. Unwillingness or being unable to market your brand is one of the top reasons why startups fail.
User-unfriendly product. Part of customer-centricity is putting the needs of your customer first. The best way for your brand to build traction is by first making sure your product is easy to use or deploy.
Costing issues or running out of funds. Even the best idea out there can simply fizzle out without adequate funding.
Customer-centric businesses perform better. Building a customer-centric approach provides an important connection to your customers, where you also build up brand loyalty and create long-lasting, mutually beneficial relationships.
A customer-centric approach improves all aspects of your business and helps you retain and get new customers.
Use the Big 6 to Make a Big Step Change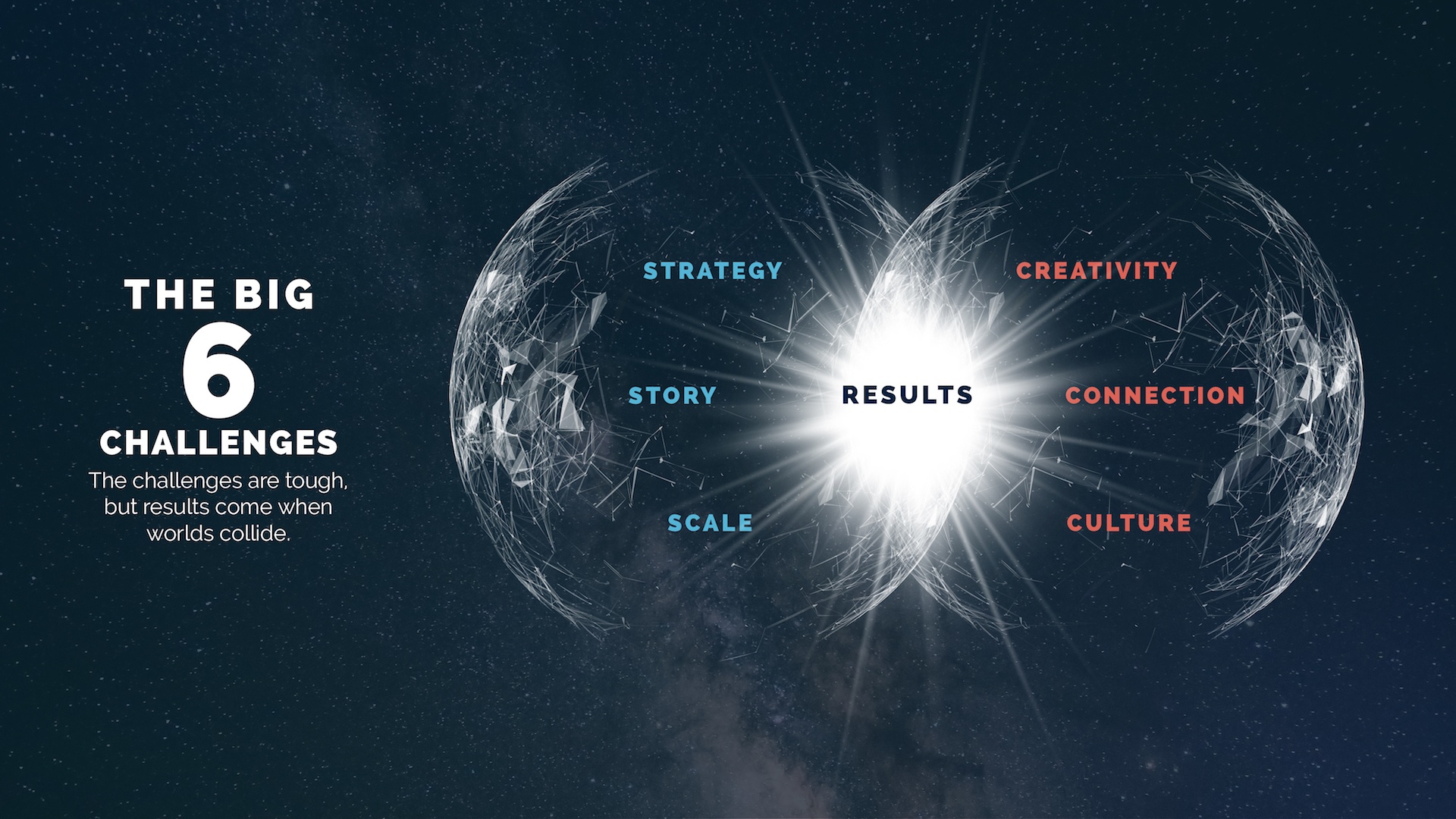 We have worked with hundreds of clients over the years, and we've found that although many things may differ, there are six core areas that can make or break challenger businesses.
In a previous post, we highlighted the need for businesses to make use of our Big 6 Challenges guide to identify opportunities for growth. In our experience, we've seen that a lot of industries are so hyperspecialised that they lost relevance with their customers.
So we created the Big 6, a growth system for businesses looking for a step change, which covers the six crucial areas that businesses need to focus on to achieve exponential growth. Bringing all these six together will drive results.
These are the following:
The Bottom Line: Getting Strategic to Get Funded
There is no shortage of great ideas and business models for startups and challenger businesses. But many find themselves stuck at the crucial turning point of getting to the next funding stage.
To effectively scale, you need to establish strong and meaningful relationships with your customers and define and follow through on customer-centric strategies that will help you get the traction you need to get noticed by potential investors.
What is your predatory edge against your competitors? Do you have a customer retention or a long-term acquisition plan?
We can help you deliver on this and even make sure you beat your industry benchmark. Find out where your next big step change is. Take the Big 6 Challenges online audit to get started.