Picture this. A magnificent 160,000-dollar Audi R8, with the ocean and the sky as its backdrop and a cloud of sand rising around it as if it has just drifted to a stop. This was how the execs at Audi envisioned it when they asked a photographer to take a photo of the car. But perhaps more remarkable than the output itself was how he did it.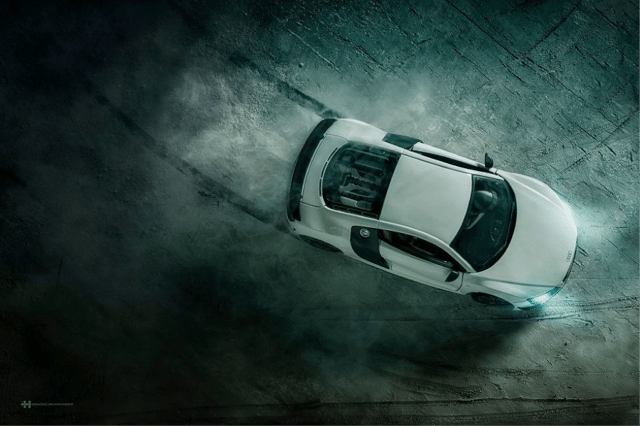 Photo credits: BoredPanda
Instead of using the real $160,000 sports car as a model, photographer Felix Hernandez Rodriguez used a $40 scaled-down model.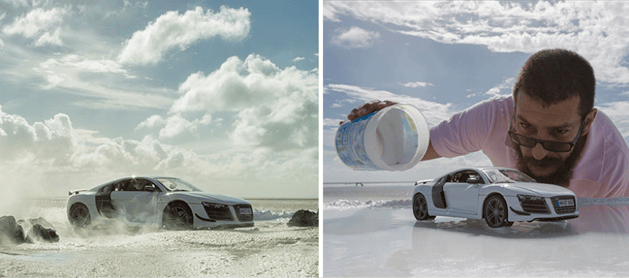 Photo credits: BoredPanda
While shooting toys and models like they're real is something Felix is extremely passionate about, there are key insights business leaders and marketers can actually take away from this.
This blog post is about the three business lessons you can learn from photographers — specifically, about being creative with execution.
1. Be creative with briefs
Our audiences are bombarded with lots of visual content every day that they've learned to ignore the crappy, irrelevant ones. So it's important for photographers and designers to think outside the box to come up with a remarkable output.
Likewise, as a business, you want to have ideas that are head-turners. And when you relay what you want to happen to your execution team, make sure to be clear and systematic about it. This is where creative briefs are helpful. These documents outline the important details of the project.
2. Make something great out of something so little
Felix was able recreate a realistic scene with a 40-dollar miniature car. Had he decided to do a real-life shoot with the car, on location, with a full crew, aerial shots, travel costs, etc., it would have increased the cost massively. Also, if something went wrong, it would have increased the risk of losing money compared to a miniature set in a studio with a controlled environment.
In the same way, you can do something great even with "less-than-ideal" resources. Begin by looking for fresh opportunities instead of dwelling in the past challenges.
3. Be smart with budgets and give an awesome result
When resources are limited, photographers, designers, and videographers work with whatever they have and still come up with remarkable results.
In the same way, be creative with executions and work with set budgets in a clever way. The client will love you for it if you can find a cost-effective way to produce quality for a sensible price tag. This gives a scalable and competitive edge to production.
Written by Domenico De Rosa, Head of Studio at Step Change

Dom is Step Change's Head of Studio and creative specialist — a brilliant artist (without the angst) with the ability to understand strategy and bring creative ideas to life. He works closely with clients, building brands from the ground up, including video, digital and print — delivered in his trademark passionate style. He prides himself on being involved in a project from strategy, through creative brainstorming, and right to the final piece, always on the pursuit of creative excellence.