1. An Apple Product Launch in 107 Seconds
Apple's product launch this week was interesting for more than just the incremental innovations on products — their follow-up video demonstrated a best-practice approach to a product launch video. As attention spans wane, don't miss how Apple have managed to communicate a lot in very few seconds.
2. The Vintage Art of Car Brochures
Eyes here, car enthusiasts and vintage collectors! Car historian Jim Donelly and graphic design expert Steve Heller presents a stunning collection of rare, vintage brochures of the finest cars in what we can only call the best, superior print design of this century.
This is classic, bold collateral advertising in one comprehensive book. Take a look.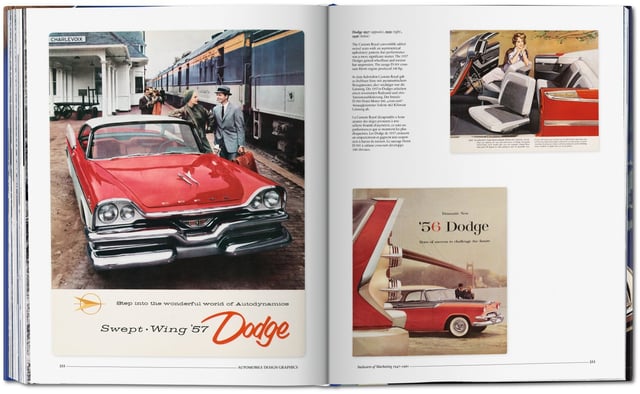 Dodge. Image courtesy of the Jim Heimann Collection/TASCHEN
3. When You Change The World And No One Notices
This great article by Morgan Housel is well worth the read.
What's one thing planes, phones, and cars have in common?
Well, aside from they are incredible breakthroughs that we just can't imagine living without, when they were first invented, these innovations were subjects of criticism and rejection. I mean, it's impossible for humans to fly and talk to each other when they're apart and travel on horseless carriages, right?
Our big takeaway? Big breakthroughs follow a seven-step path:
First, no one's heard of you.
Then they've heard of you but think you're nuts.
Then they understand your product, but think it has no opportunity.
Then they view your product as a toy.
Then they see it as an amazing toy.
Then they start using it.
Then they couldn't imagine life without it.
PS: Did you miss our debrief on the internet trends report? Read it here.