Standing out as a brand in a noisy market is next to impossible. If you're not Amazon or Google or Apple, then your brand could drown in the sea of brands trying to win the war for attention. That is unless you adopt the challenger mindset.
---
Insight: The Davids in the industry (the Challengers, the underdogs), despite their "disadvantaged" position, have an opportunity to rewrite the rules of the game that the Goliaths play.

Data: A mix of online and live experiments revealed that 71% of consumers would choose the brand with an underdog story. (Branding Strategy Insider, 2010)

Key Action Point: Adopt the challenger mindset. Take inspiration from these brands in Australia.
---
What Is a Challenger Brand?
The Davids are the challenger brands; they are often defined by what they are challenging, usually, an entrenched industry or just "the way things have always been done."
Similar to disruptive technologies, challenger brands are often startups and underdogs: well-positioned economic climbers that seek to shoot for the stars. They are also well-positioned for significant growth.
The Rising Stars: The Challenger Brands that Will Stand Out
Here's an exploration of the unique and successful brands that are on the rise, brands that are poised to make a change in the way that we see their industry.
Sendle provides fast, cheap courier delivery throughout Australia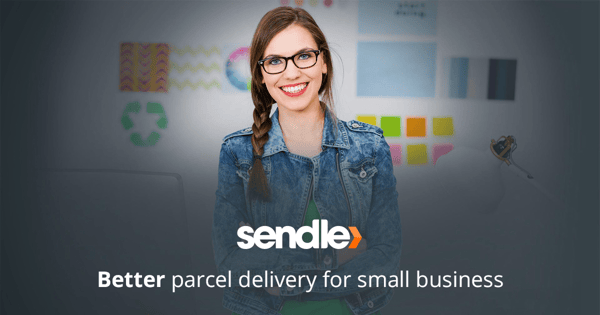 Name of company: Sendle
Industry: Courier services
Company description: A national courier service, Sendle provides carbon neutral delivery of parcels to both individuals and businesses.
Why it's a challenger brand:
It can be difficult for small businesses to mail parcels cheaply. Sendle is positioned to provide door-to-door delivery services at more affordable rates than can be acquired through the traditional mail.
It competes with the government services and is primarily distinguished by the fact that it has been able to achieve carbon neutral deliveries. For businesses, it can revolutionise the way they send products and receive supplies.
Karma Cola provides tasty drinks that are ethically sourced and eco-conscious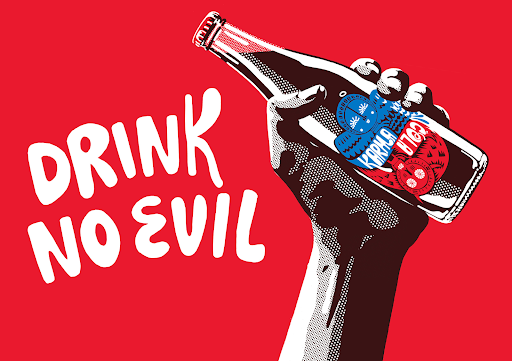 Name of company: Karma Cola
Industry: Beverages
Company description: A soft drink brand, Karma Cola is intended to take on larger soft drink companies that are known to have an environmentally irresponsible impact. Karma Cola positions itself as a more ethical and "karmic" solution to the problem of globalised products.
Why it's a challenger brand:
Made with fair trade, organic ingredients, Karma Cola is positioned as a beverage option that is good for everyone involved. That includes the people who provide the ingredients.
Karma Cola is dedicated to economic and social change, ensuring that some money made from Karma Cola goes back to the communities that create the ingredients.
Working closely with farmers in Sierra Leone, the Karma Cola foundation attempts to build communities surrounding their commercial trade.
Canva disrupts the professional design industry with its easy-to-use, visual tools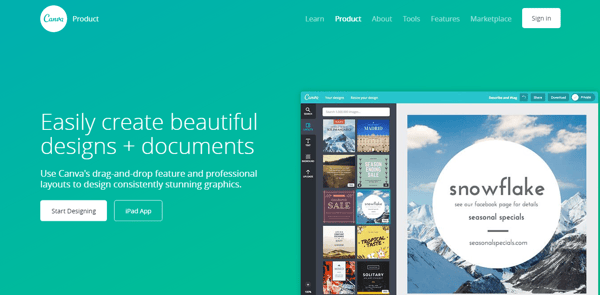 Name of company: Canva
Industry: Graphic Design
Company description: Professionals and small-business owners are now free to create their logos, infographics, and ads with the use of Canva, an all-in-one graphic design portal.
Why it's a challenger brand:
Businesses today need to rely upon their digital media to survive, but this often amounts to having to spend much money on professionally designed graphics. Canva sidesteps all of this by putting the power into the business owner's hands, with their easy-to-use tools that make it possible for an entrepreneur to do it all on their own.
Dodo provides a one-stop shop for broadband, home phone, television, electricity, and gas

Name of company: Dodo
Industry: Telecommunications and Utilities
Company description: An all-in-one service for utilities, Dodo provides direct-to-consumer solutions for many of a household's most critical needs.
Why it's a challenger brand:
Rather than having to work with some independent utility companies, Dodo makes it possible for families and individuals to immediately connect up all of their services at a lower price.
Not only does this decrease a household's utility bills, but it also makes managing different services easy. As many families are now looking to streamline their expenses and downsize their living situations, Dodo can improve upon lifestyles by providing cheaper products with better overall customer support.
Minetec* provides real-time data communications and high-precision tracking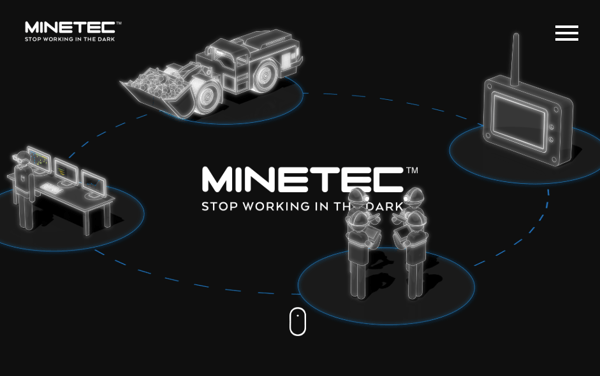 Name of company: Minetec
Industry: Mining
Company description: Get the right information to the right people with Minetec's tracking visualisation, task management, and proximity detection systems.
Why it's a challenger brand:
A data mining company, Minetec is changing the way that underground mine automation is completed, by providing for mobile tracking, data communications, and analysis.
Real-time, underground data tracking, reporting systems, and scheduling solutions all combine to make mining more effective, safer, and simpler. By applying data to an industry such as mining, Minetec has been able to revolutionise existing processes.
Through better innovation and operations, those within the mining industry can improve their overall revenue.
Neto* provides an all-in-one e-commerce platform, bringing together the world's best retail solutions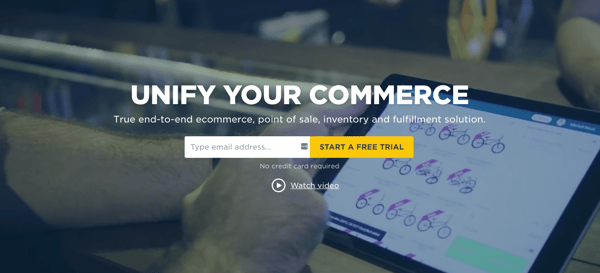 Name of company: Neto
Industry: e-commerce
Company description: As business owners find themselves confronted with dozens of e-commerce options, they often become overwhelmed. Neto provides an all-in-one solution for PoS, inventory, and e-commerce.
Why it's a challenger brand:
E-commerce has gotten significantly larger in the past decade, with businesses needing to choose between selling on their storefronts, on Amazon, on eBay, or B2B. In addition to this, many business owners are forced to use many different solutions for their customer relationship management, inventory management, financial reporting, and point-of-sale system.
Neto challenges this modular, service-by-service concept by providing an out-of-the-box, all-in-one solution. In Neto, companies can sell products online, ship their products, charge, and bill for their products, and track inventory and sales all within a single solution.
After successfully dominating in Australia, with a 55% YOY revenue growth in FY2018, the retail management platform has expanded in the United States.
Jayride* allows travellers to book and travel with any transport company from a single platform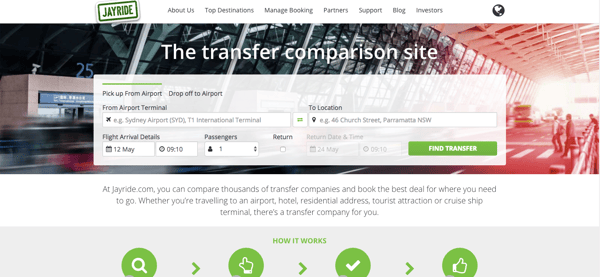 Name of company: Jayride
Industry: Online travel industry
Company description: Jayride is the world's leading airport transfer tech company. Each day, more
than 1,000 passenger trips are booked on the platform, which enables consumers to book fixed price
airport transfers with 3,500 transport companies across 1,000+ airports in 70 countries. Jayride (JAY) is
listed on the Australian Stock Exchange and is based in Sydney.
Why it's a challenger brand:
Access to transport and transport information should be easy, painless, and seamless for everyone. But travellers know that finding and booking transfers often cause headaches as the pricing and coverage are complex.
Realising there had to be better and more sustainable ways for people to travel than by everyone owning a car, the founders created a platform for travellers needing transfers. The platform gathers and communicates transport information that potential customers can compare, book in advance, and pay for at fixed prices.
Their technology captures and displays all kinds of transport information, so Jayride can offer prices that other tour websites are unable to provide. The focus is on directly connecting every traveller to every transfer company, cutting out the confusing middleman.
Knose* takes the pain out of managing pet care plans

Name of company: Knose
Industry: Pet Care
Company description: Knose helps local veterinarians manage pet care subscription plans so their customers' pets are getting the best care.
Why it's a challenger brand:
Veterinarians regularly face challenges like the ongoing costs of preventative treatments, remembering when pets are due for a check-up, and the cost of visiting the practice.
Veterinarians use the Knose subscription-based platform to design their wellness plans — from preventive care plans to everyday plans, to custom plans. Because the platform allows for flexibility, they can include only the services their customers and their pets need.
Key Takeaways
Challenger brands in Australia are built around the idea of revolutionising existing industries or creating brand-new ones. Business is changing quickly, and so is our society. Services that aren't able to keep up with this are going to end up being replaced.
While challenger brands may not all succeed, many of the more successful ones are currently on the cusp of major change. These brands are going to become the industry leaders, by adapting to what customers and other businesses now need.
Becoming a challenger brand requires a great deal of confidence as they are often positioned as giving customers and businesses what they truly need rather than what they have been conditioned to want.
As a consequence, a challenger brand has an uphill battle: not only do they have to sell their product or service, but they also need to highlight and explain the problem that their product or service is solving.
One of the major benefits of a challenger brand is that they usually have no direct competition within their space. By disrupting industries and creating new industries, they push against the status quo, creating an altogether new niche.
From there, all a challenger needs to do is show how their way is better. The above companies have done just that, proving the need for their services while also fine-tuning and optimising their services to meet the changing needs of the market.
*Full disclosure: Brands marked with * are clients of Step Change.