Our CEO is best known as Australia's Predatory Marketer — an expert in pinpointing how brands can grow by outsmarting their competitors. But few know that Ash took the less-travelled path before becoming who he is now.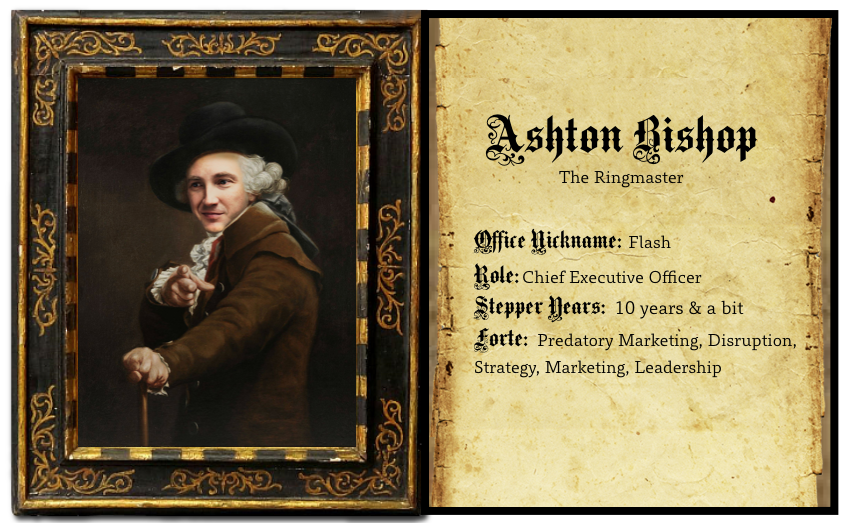 After graduating with a commerce/law degree, Ashton turned his hand to street performing, TV presenting, stand-up comedy, film directing, and even literally ran away with the circus.
He eventually found his niche in marketing, where he has spent the last 14 years working internationally on some of the world's biggest brands. He's a business owner, serial entrepreneur, always focused on what gets results.
He ran million-dollar campaigns for billion-dollar brands, created Australia's first mobile app, won film awards, guest lectured at leading universities, and won Speaker of the Year for Australia's number one CEO network on multiple occasions.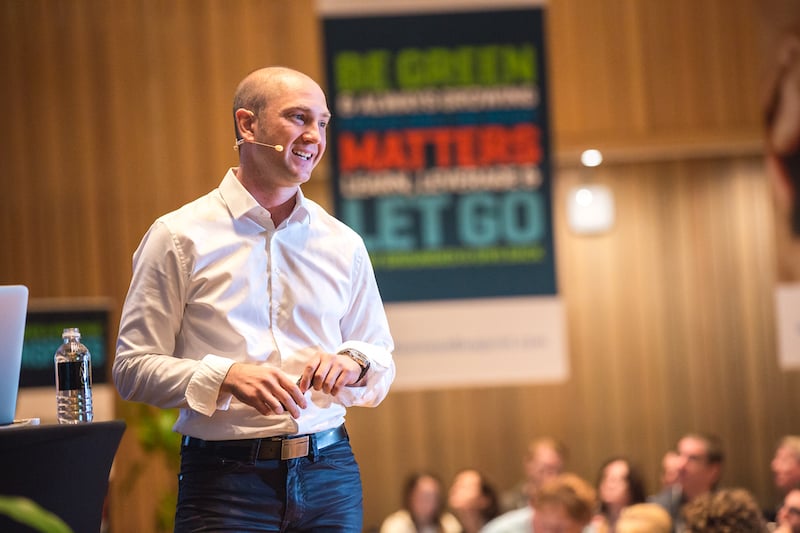 Ash at the Blueprint Elite Conference, 2018.
What is a typical day in Step Change like?
There hasn't been a typical day in 10 years — that's why I love it.
What was your best day at work?
My best day was when a client teared up after a present-back — they were so happy with the way we captured the value they provide and how we aligned their team.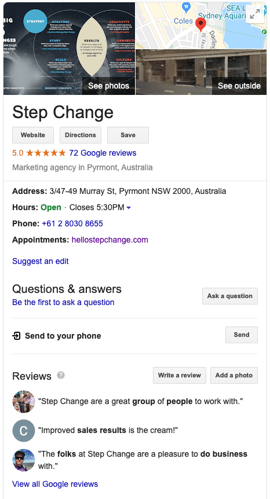 W​hat are you most proud of while working for Step Change?
Our Google My Business review page — 5-star review!
W​hat's the favourite industry you've worked in​​?​ Why?​
I love the health industry as it impacts people positively and directly.
Which part of the Step Change culture do you like the most?​ Why?​
I love our open space collaboration. We create a wonderful office that's great to invite clients into, and they feel special — and we all play our part in this.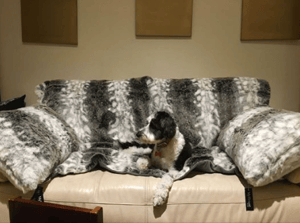 Outside of work, what do you love to do? What are you passionate about?​
Definitely dog training. Bella (my bordoodle) and I are up to 22 unique commands.
Left photo: Bella Kaaat Fluffalinka Bishop enjoying some quiet me time.
What do​es the future of business​ look like​? ​How can business​es​ have a better impact on the world?
I think in a word, resilience — which stems from agility, that starts with people, that leads to better businesses, that leads to a better world.