The question today is no longer about the need for an SEO strategy — it's whether or not your SEO strategy is the right one for your business. Here are the top search engine statistics in shareable infographics format to inform your strategy this year.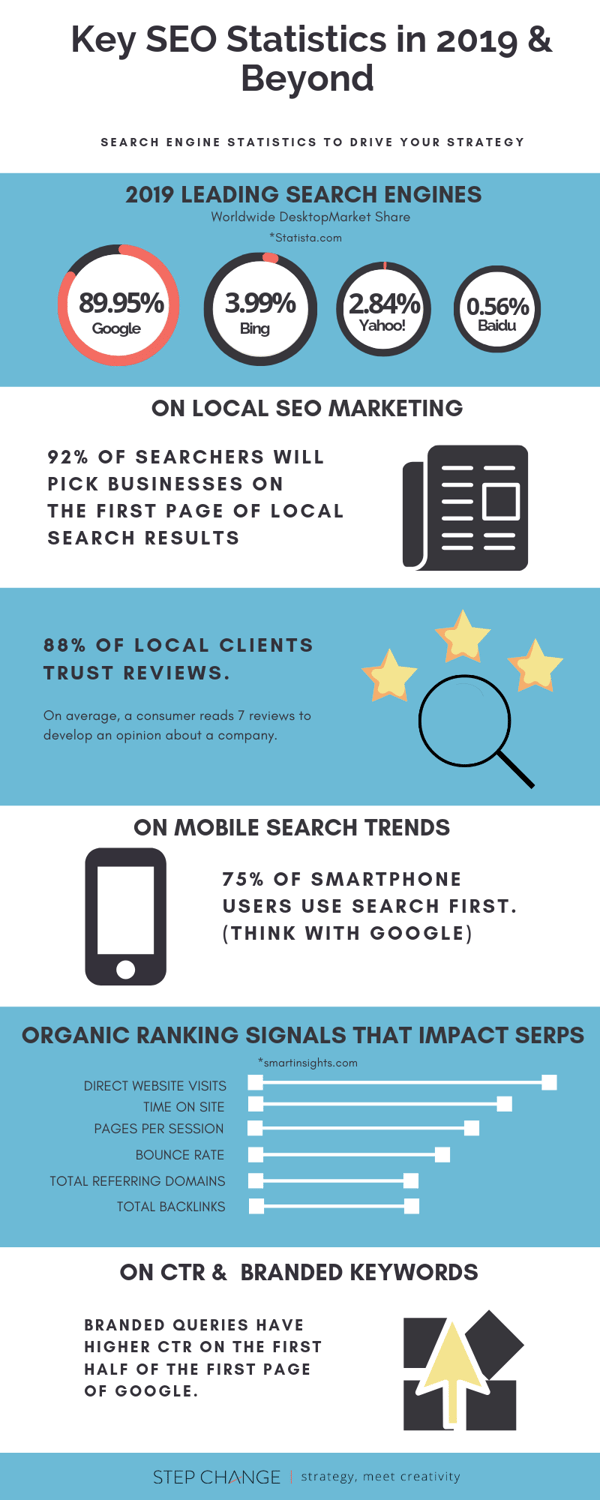 With these statistics in mind, it is obvious that today's consumers rely on search to find the right products and services that fit their need.
If you and your team still haven't fully grasped the relevance of SEO for your business, not only are you missing out on an opportunity to scale, but you're also setting your business to be on the back end of those that do.