It's amazing to see the growth of every Stepper in the agency and how much they've contributed to the overall growth of the company. Rob Steers is definitely one of the pillars of the organisation — and though he heads the Digital team, we sometimes unapologetically turn to him for everything from sage advice on SEO to life. Today, let's get to know his story.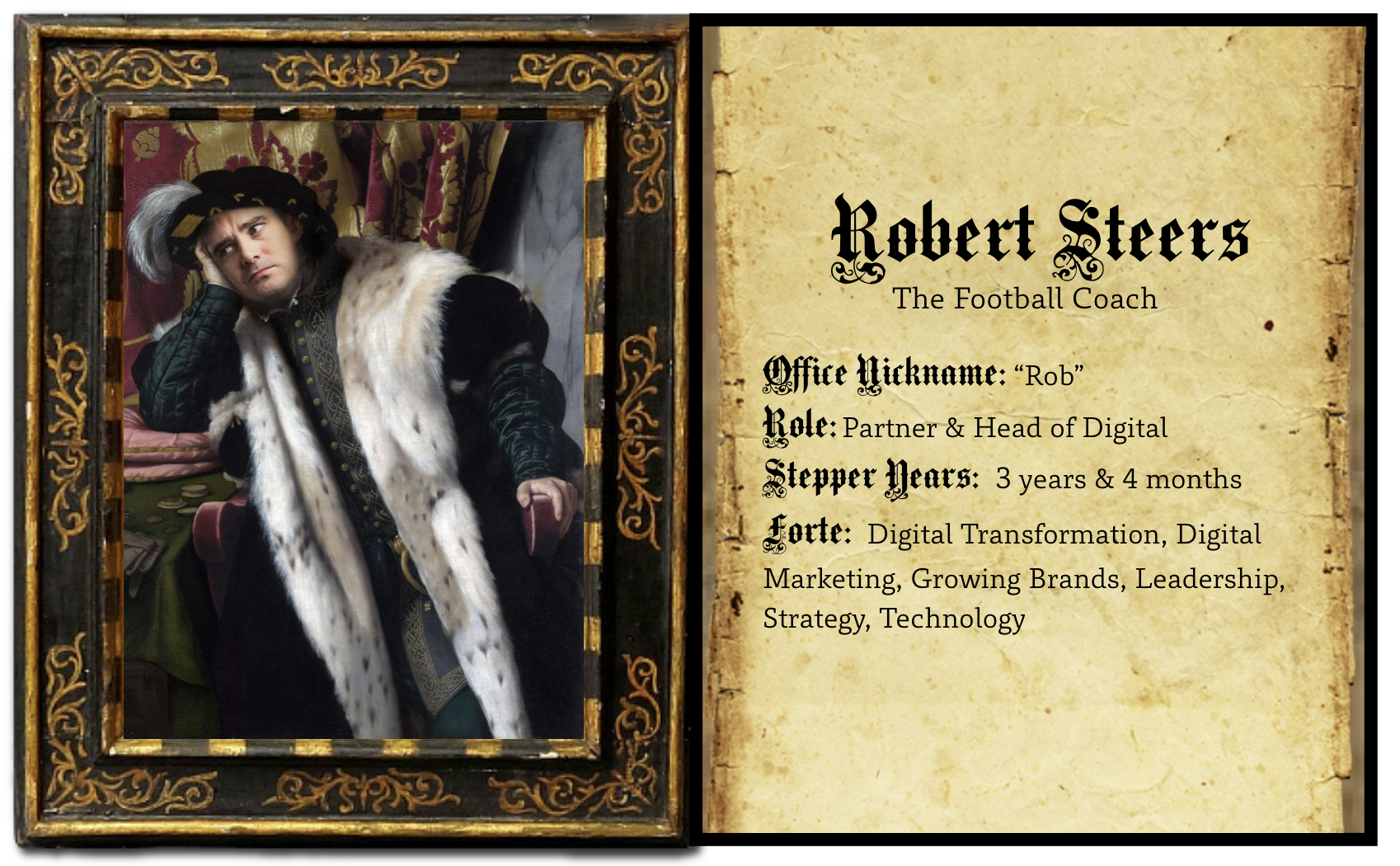 With over 15 years' experience in digital transformation projects, acquisition campaigns, Rob is a digital leader and a catalyst for tech.
Robert has delivered impressive results for clients including a 60x increase in engagement across the ASX 200 and a $0 to $1m/yr acquisition campaign for toilet paper.
With experience ranging from B2B channel marketing to B2C ecommerce programs, he has worked with global brands such as Jeep, Johns Manville, Grays Online, United Colors of Benetton, LJ Hooker, Konica Minolta, Ray White, and York Fitness.
Most recently, he led digital marketing and CRM for a Big Four consulting firm in Sydney, and his passion for digital optimisation, marketing automation, and analytics helps all organisations deliver on ROI goals.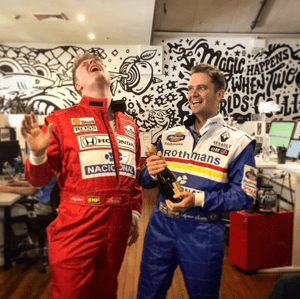 What is a typical day in Step Change like?
It usually starts at 6:45 a.m., working with the creative director or the leadership team on deliverables for the day or week. Meetings usually start at 8:30 a.m., and most weeks I am with clients or internal meetings through the day until five.
I try to leave at five every day to get home to see my kids.
What was your best day at work?
The most fun day I think was working with the EMM Consulting team on their brand. We're lucky to get to work with some exciting companies and brands. It's always great when we can get everyone in a room and learn new ways to work together.
Another memorable day was when we moved into our new offices. We went from this shoe box in the middle of Sydney to this spacious loft in Pyrmont, and we are very lucky to be there.
W​hat are you most proud of while working for Step Change?
The work we did for MoleMap (see case study). I am also proud of the team we have assembled and the people we have attracted. We are growing quickly and with purpose, and that makes this an exciting place to come to work every day.
W​hat's the favourite industry you've worked in​​?​ Why?​
I love working with FMCG brands as we can do a lot to transform the way they work and the way they present themselves. This is especially true for me when it is an ecommerce brand — there's a great opportunity to leverage analytics to drive insights around the brand.
Which part of the Step Change culture do you like the most?​ Why?​
I love the rigour and the way we aim high. I am constantly surprised by the standard and creativity that this organisation shows.
Outside of work, what do you love to do? What are you passionate about?​ ​Do you have a passion project? Tell us about it.
Photo credits: @createdevelop on Instagram
I love football and Tottenham Hotspur. I love my family and kids. A perfect day for me is a day at the beach, with a bacon and egg roll, watching the waves roll in with my two little ones.
What do​es the future of business​ look like​? ​How can business​es​ have a better impact on the world?
I think we are going to go through a period of change. Democracy is spreading, and that will eventually reach business. Leaders and organisations will need to get more used to decentralised businesses. Companies will look more like Linux and less like Uber.