The Stepper Story series has been all about getting to know the rich personal lives of every member of our team and their journey with the agency.
Today, let's get to know Kerstin, who first started as an intern with Step Change before getting absorbed into the agency so quickly because of how brilliant she is. Has anything changed now that she's a Senior Digital Marketing Executive?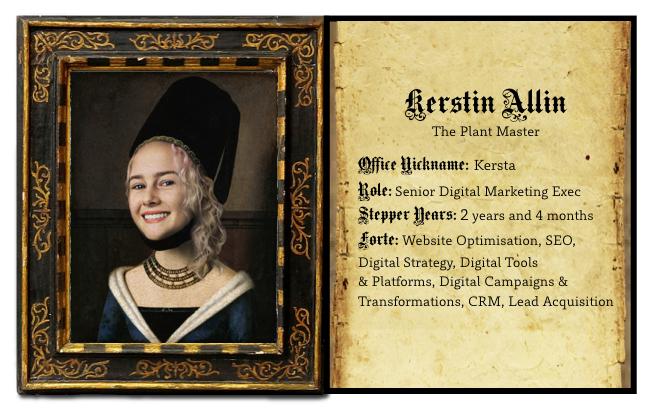 What is a typical day in Step Change like?
Digital Marketing is odd. Every day there is something new or different we should be aware of. And it is so broad. So, every day is different. I could be creating an email automation strategy, performing an SEO audit, building web pages, or googling something that I have to figure out how to do — HA!
As well as Google, I spend a lot of my time on digital platforms in general. We literally have a platform for everything, whether that be to crawl a site, track your rankings on search engines, or even record webpage visits. And then each client has a different CMS, CRM, and marketing platform, so I am an EXPERT in digital tools and platforms.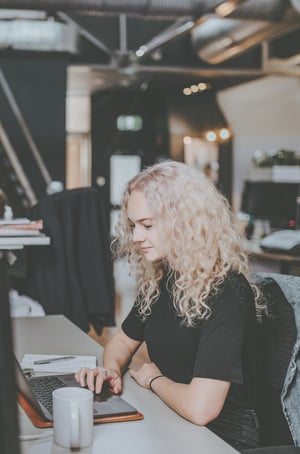 What was your best day at work?
My worst day at work was when I accidentally deleted my client's entire blog from their website and they didn't have a backup installed. This happened at 4:30 pm on a Friday. But this then turned into my best day because I learnt that Google indexes all deleted pages for 30 days so I was able to manually recover each page without affecting their SEO.
W​hat are you most proud of while working for Step Change?
The dance that Clare Rainbow and I performed in front of everyone at the end of the financial year. Also, creating Step Change IP, outlining the process, creating frameworks and templates.
W​hat's the favourite industry you've worked in​​?​ Why?​
E-commerce. Only because you have so much more data to work with. You can get really granular in the marketing automation campaigns.
Which part of the Step Change culture do you like the most?​ Why?​
The flat structure. All ideas are heard and considered. All employees have equal opportunity to experience, learn and grow.
Everyone works hard, there can be silence for 3 straight hours, but we also play hard and can be a bit silly sometimes. We are all mates. People will always check-in on you. Like if you work through your lunch, someone will ask why you aren't joining them in the kitchen.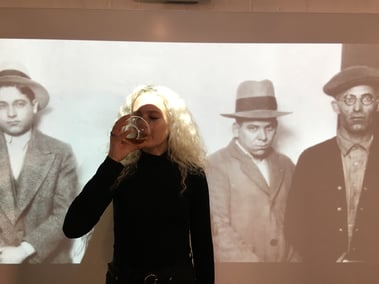 A few of my favourite cultural initiatives:
The Friday drinks trolley which strangely turned into dress-ups and games
Friday's angels - getting the entire agency in the room, drink in hand, to think creatively about client problems
The weekly fruit bowl
The library - an area in the agency where no one can disturb you
Outside of work, what do you love to do? What are you passionate about?​ ​Do you have a passion project? Tell us about it.
I don't have a major passion project...yet. I have mini, affordable passions.
One of those is food. I usually spend my Friday nights cooking with my housemates. We are obsessed with Bon Appetit. I love anything cheesy, seedy, burnt, caramelised, or paired with fig. I also have an obsession with weird, exotic fruit.
I am also fascinated by plants. I spend my nights stealing clippings from the community. My house is a jungle. My friends often drop off their struggling plants because my house is their 'rehab'.
What do​es the future of business​ look like​? ​How can business​es​ have a better impact on the world?
The future of business will be more efficient, more digital, more helpful. Hopefully, the industry will see less resistance to change from employees and business leaders. The ownership and use of digital data will be in favour of the consumer. Who knows, businesses like Facebook might even have to pay consumers to use their data.