Throughout the years, Step Change's creative offerings have also grown massively in scale. And we couldn't have done it without our creative team who have been so brilliant from ideation to execution and project delivery. This week, let's get to know the extraordinary Dom, one of the creative pillars of the agency and our Art & Motion Director.
What is a typical day in Step Change like?
A typical day for me revolves around visual storytelling; this includes brainstorms with the team, video editing, storyboarding, animating, designing, illustrating, directing art and motion, writing scripts, attend client presentations, briefings, shoots — every day is different!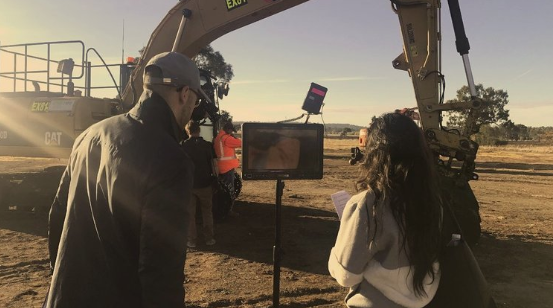 What was your best day at work?
When there is Pioik Bakery brekkie waiting in the kitchen. Also when we get the chance to have team lunch out in the sun. Our EOFY and Christmas parties are always super fun as well!
W​hat are you most proud of while working for Step Change?
The scale of work we are now able to produce in-house (i.e. TVCs and multichannel nationwide campaigns). We have grown so much since the early days and couldn't have done it without the great people in the team. We always strive for a great result that we are proud of.
W​hat's the favourite industry you've worked in​​?​ Why?​
I really enjoyed working for AGL's internal comms series (HSE and Information Security) because we had a lot of creative freedom to produce short stories filled with humour and quirky characters. This was a great opportunity to turn some 'dull' or 'overused' topics into engaging narratives that make health and safety information entertaining for employees and easier to navigate for training purposes.
Which part of the Step Change culture do you like the most?​ Why?​
Everyone is so diverse and we can learn from each other's varied skills and interests. We also enjoy hanging out outside of work and have made some really good friends over the years.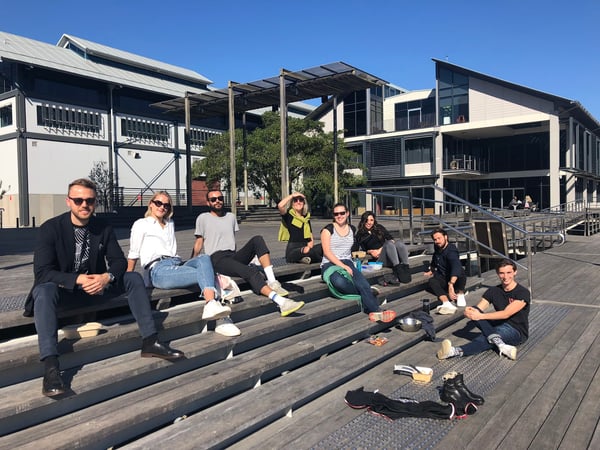 Dipper out in the sun with some of the Creative, Strategy, Client Success, and Digital Steppers.
Outside of work, what do you love to do? What are you passionate about?​ ​Do you have a passion project? Tell us about it.
Martial arts, illustration, Spaghetti Western films and travelling.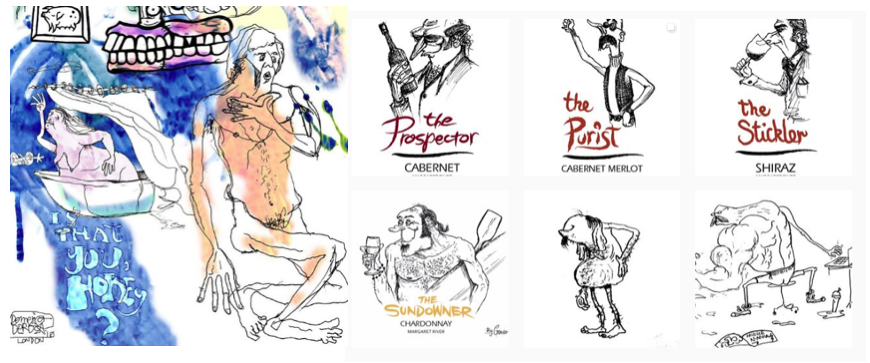 Some of Dipper's illustrations. View his great sketches and illustrations here.
What do​es the future of business​ look like​? ​How can business​es​ have a better impact on the world?
Businesses can definitely do better. In a world where individuals lack trust in businesses/brands, there is a lot of room for improvement. Businesses need to focus on innovative ways to look after their staff, their customers, and the planet. It's all correlated. With a strong purpose that reflects concrete actions, businesses will be able to resonate with people and build lasting relationships which will positively impact the bottom line overall.
Read Dom's published works on the Step Change Blog