As a strategically-led digital creative agency, Step Change is mighty proud of our people and the unique circumstances that make them so invaluable to the team. In this series, we give you a sneak peek into their intricate lives.
This week, get to know Chau, our Digital Manager.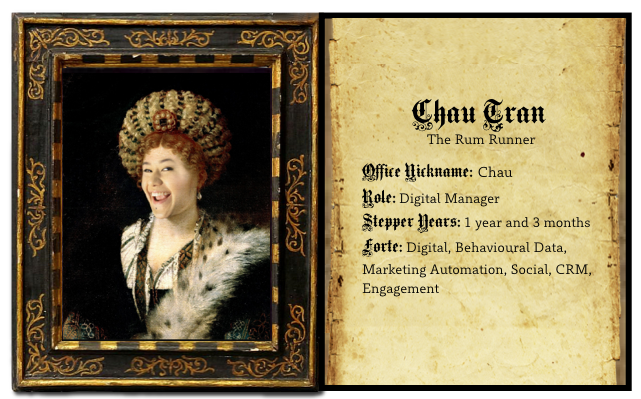 What is a typical day in Step Change like?
It can involve anything under the digital marketing sun — from strategy, marketing technology implementation, production, cross-channel marketing tactics (online and offline), integrated marketing campaign work, lead capture and nurturing, team coaching, client meeting, and advising. No two days are the same.
What was your best day at work?
When a client turned to me and said, "Let's just go for it, break some ground, do some really interesting marketing, and I'll beg for forgiveness (internally) later…" — and that was the first time I created and executed an integrated marketing campaign for a client.
W​hat are you most proud of while working for Step Change?
Every day I get to walk into work and help someone grow and improve their business.
Some days, it's a client that runs a department in a multinational organisation in a highly competitive industry. Other days, it's an entrepreneur or startup needing the best marketing minds to solve a complex business problem.
The work we do makes an impact and is valuable. Every day, we're given license to really disrupt and shake the status quo.
W​hat's the favourite industry you've worked in​​?​ Why?​
I don't actually have one… I find all of my clients and the industries they function in fascinating to different degrees, with different sets of challenges and problems we need to solve.
Which part of the Step Change culture do you like the most?​ Why?​
It's more of a family than walking into a place of work. Everyone is incredibly talented, funny, and quirky. We may all work really hard, but we also have time to check in on each other and have a laugh together. It gives me a spring in my step when I head into work.
Outside of work, what do you love to do? What are you passionate about?​ ​Do you have a passion project? Tell us about it.
I moonlight co-owning a small cocktail bar in Sydney, Burrow Bar. It's a labour of love, and I love all aspects of that place. I get to flex my love of food and beverage and my true joy in creating the most amazing experiences for people that come through.

It's a game of skill, banter, and hospitality that can truly turn someone's terrible day or week around. I love it.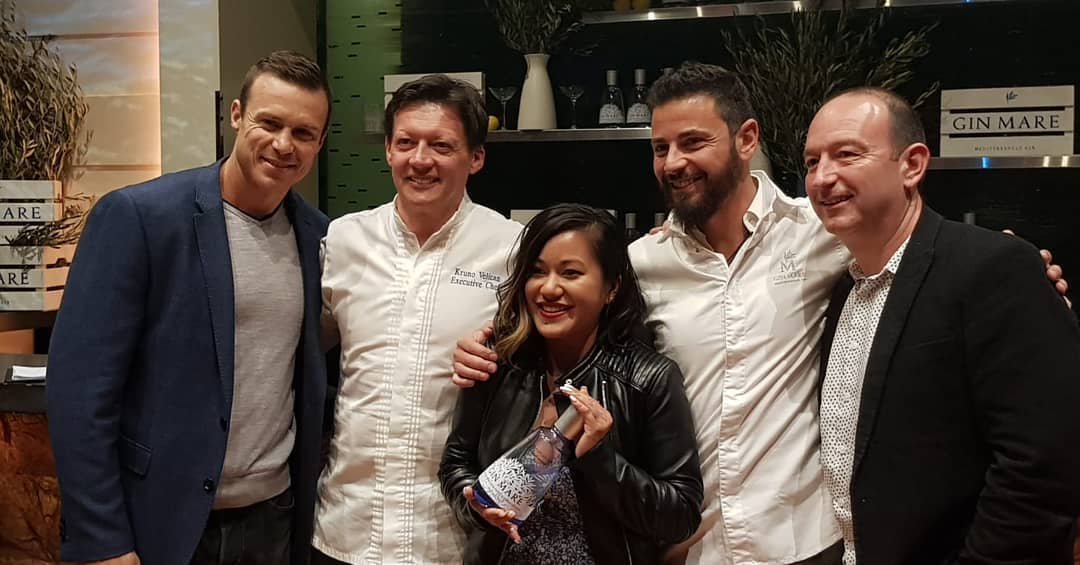 Editor's note #1: Chau recently won in the Gin Mare Australian finals, and on September, she will represent the country in the international finals in Ibiza. Way to go, Chau!
Editor's note #2: Chau emerged as the winner in the global finale of Gin Mare's Mediterranean Inspiration competition!
What do​es the future of business​ look like​? ​How can business​es​ have a better impact on the world?
I think the future of business, instead of a path to purchase, will be one driven heavily by a company's path to purpose. What you stand for, your ethics, beliefs, company mantra, and culture are all important to winning the heart and conversation of a customer now.
If your customer is at the heart of everything you do, then the exceptional experience of the product, online touchpoints like a customer inquiry, the response, navigating the website, receiving a welcome email, and in-store experience all guide and add to this sentiment.
Experience has become a non-negotiable element for customers when it comes to retail marketing; for example, the increased use of technology and digital mediums provides new opportunities for digital marketers. However, with this increased scope, we are also challenged to ensure that these new mediums are used in a meaningful way that adds value, complicating or further cluttering the environment.
Read Chau's published works on the Step Change Blog