Step Change has come a long way as an agency. And though we've seen people come and go throughout this time, our remote team in the Philippines continues to provide us with the support we need to shine!
Today, let's get to know one of our PH team members, the ever-dependable Antonette.

What is a typical day in Step Change like?
My day is usually all about reports, calendar & email hustle for the Client Success team, a bit of financial work, and New Business support.
What was your best day at work?
It was when I was given the Humility Award after 6 months working with Step Change.
W​hat are you most proud of while working for Step Change?
Being a Stepper, my work doesn't just help me make ends meet but it also opens a lot of great opportunities for me that help shape my future.
W​hat's the favourite industry you've worked in​​?​ Why?​
There are two — BPO and F&B. Both industries helped me understand other cultures, embrace diversity, learn how to be more patient, and taught me what customer service is all about.
Which part of the Step Change culture do you like the most?​ Why?​
Employee engagement. I love being coached and I also love being recognised for the work that I do, and Step Change always stands out when it comes to that.
Outside of work, what do you love to do? What are you passionate about?​ ​Do you have a passion project? Tell us about it.
I enjoy spending time with nature, heading to the beach, hanging out with family and friends. I love trying out new foods and learning how to cook them. I'm passionate about music as well, I enjoy watching gigs and I also play the guitar.
I'd love to travel more and experience out-of-town concerts one day once I've achieved my dream of owning and managing a food/retail business.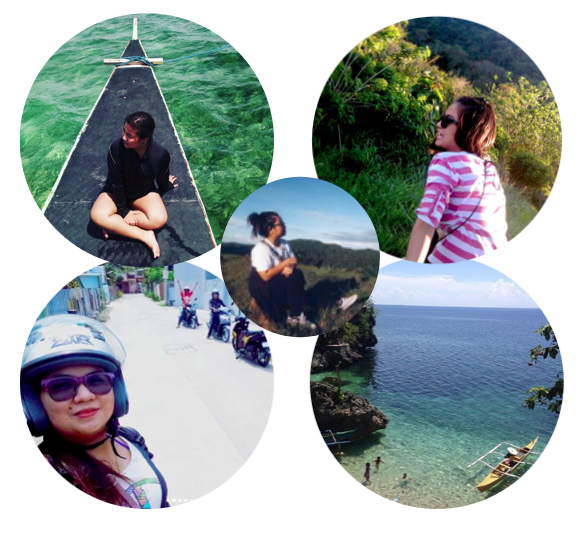 How can business​es​ have a better impact on the world?
The future of business is high-tech but eco-friendly. I think if businesses would invest in utilising organic materials and promote eco-friendly products that would help the world's economy even more. If we can commit to truly respecting nature and the world around us, then nature will provide us with everything we need to thrive.